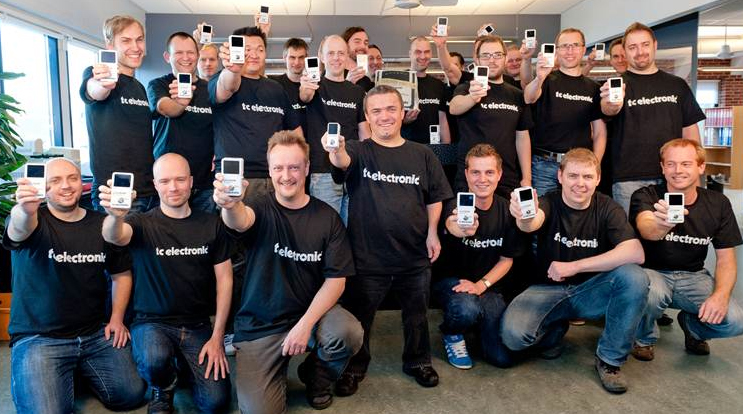 TC Electronic Celebrates PolyTune's 2 Year Anniversary with a 'Mini' Price for PolyTune for iPhone
MikesGig is supported by its audience. When you purchase through links on our site, we may earn an affiliate commission. Read the full disclosure HERE.
TC Electronic launched its groundbreaking PolyTune pedal tuner two years ago, and since then, guitar players have embraced the concept with open arms. To celebrate, TC offers the iPhone version of PolyTune at a 'Mini' price.
The PolyTune pedal changed the game for guitarists all over the world in January 2009. With the new polyphonic tuning technology, tuning became faster and easier than ever. By simply strumming all strings simultaneously, PolyTune displays the tuning state of each string in a single, easy-to-read view. This way of tuning guitars and basses allows for much faster tuning – and for getting back to the all-important thing: Playing!
Many great artists have also picked up on the idea of polyphonic tuning, and today TC PolyTune pedals are sitting comfortably in the tour rigs of rock stars like John Petrucci, Steve Morse, Guthrie Govan and more.
Later, TC Electronic launched the PolyTune concept as an iPhone app, which is the perfect solution for acoustic guitars without a pickup. The app is a 1:1 port of the original PolyTune pedal, and it received an overwhelming response. Now, TC offers this ground-breaking app at just $0.99 until Thursday 19 January 2012. Normal price is $4.99.
PolyTune – It's as simple as Strum. Tune. Rock.