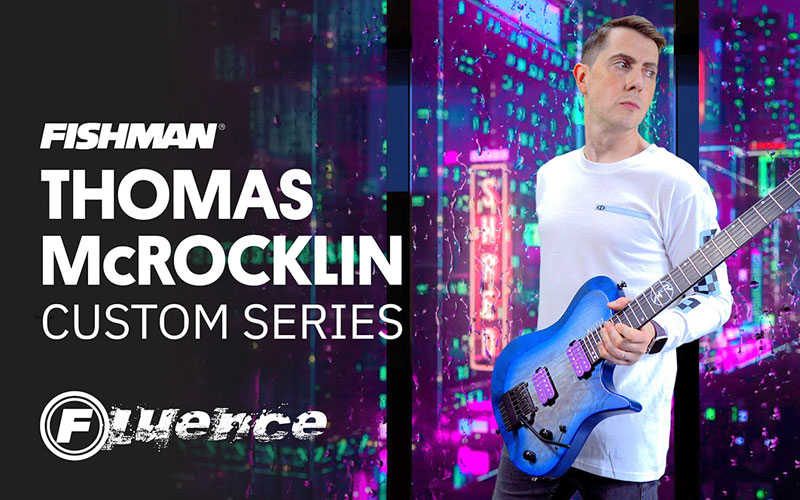 Thomas McRocklin Signature Fishman Fluence Custom Series Pickup Set Available
MikesGig is supported by its audience. When you purchase through links on our site, we may earn an affiliate commission. Read the full disclosure HERE.
Fishman has released the new Fluence Thomas McRocklin Custom Series pickup set, available in Open Core black and purple finishes.
Since first hitting the world stage as a child prodigy with an unparalleled level of skill and understanding, Thomas McRocklin has been leaving jaws on the floor for over 35 years. Whether it's his string of musical releases and collaborations, in depth lessons, or his "School of McRock," McRocklin continues to demonstrate his musical IQ as something to behold.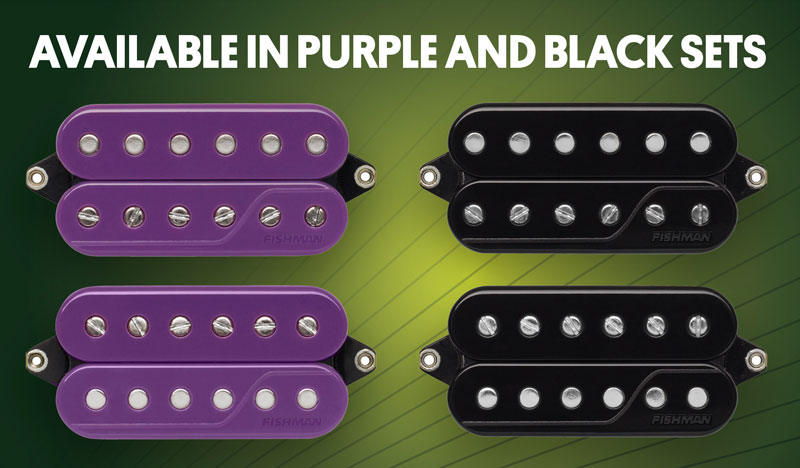 McRocklin says, "When I'm in my studio, I could be doing anything from recording to live streaming or producing lessons for School Of McRock. I need my guitars to not only inspire me, but to sound absolutely blazing right from the very start of the signal chain, and this starts with my Fishman Fluence pickups."
As someone who does extensive work with single coils, Thomas has always loved Fishman's Fluence Classic Humbuckers and their ability to access true single coil voices. He asked for a Classic Set with some tweaks to the single coil voices. In close collaboration with the artist, Fishman delivered a modified clear, vintage single coil in the neck pickup and a slightly overwound single coil voicing in the bridge pickup.
"From thunderous riffs to soaring leads and angelic cleans – these pickups do it all," McRocklin said.
See and hear a playthrough of the new pickups here. To learn more about McRocklin's collaboration with Fishman, watch his interview.

Fishman Fluence Thomas McRocklin Custom Series pickups are now available at dealers worldwide.
For more information, including voicings and specs, please visit fishman.com.
Where to buy:
Fishman Fluence Pickups are featured on the following brands:
Abasi Concepts
Charvel 
Epiphone
ESP
Framus (Devin Townsend model)
Ibanez
Jackson
Kiesel
KLOS
Legator
Reverend (Greg Koch models)
Schecter
Solar (Ola Englund's brand)
Spector Bass (including Rudy Sarzo model)
Strandberg
Warwick
Zemaitis
For over 40 years, Fishman has been providing musicians with high-quality gear that empowers—and inspires—them to discover their own unique, authentic sound. Fishman's ongoing commitment to professional sound and quality has helped the company grow to become an industry leader in amplification, effects, and pickups for acoustic and electric instruments, MIDI control, and other product categories. Around the world and night after night, Fishman products are proudly played by musicians on stages big and small.