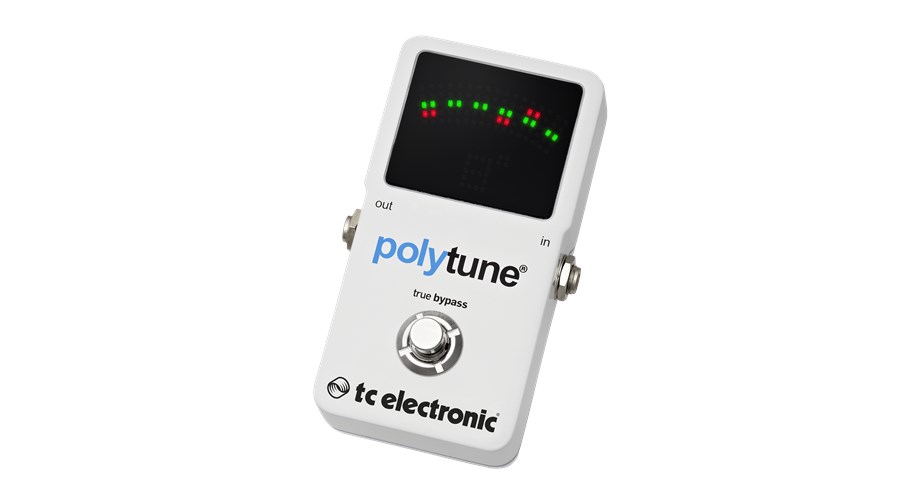 TC Electronic PolyTune 2
MikesGig is supported by its audience. When you purchase through links on our site, we may earn an affiliate commission. Read the full disclosure HERE.
The look, fit and finish and feel of the product all say quality.
Yes, the Danes know industrial design. Look at their architecture, look at their furniture, look at their cars? (Zenvo ST1 for sure).  The unit comes in a tight cardboard shell of a package with an easy to understand visualization of the product within. Strum, tune, rock – that says it all.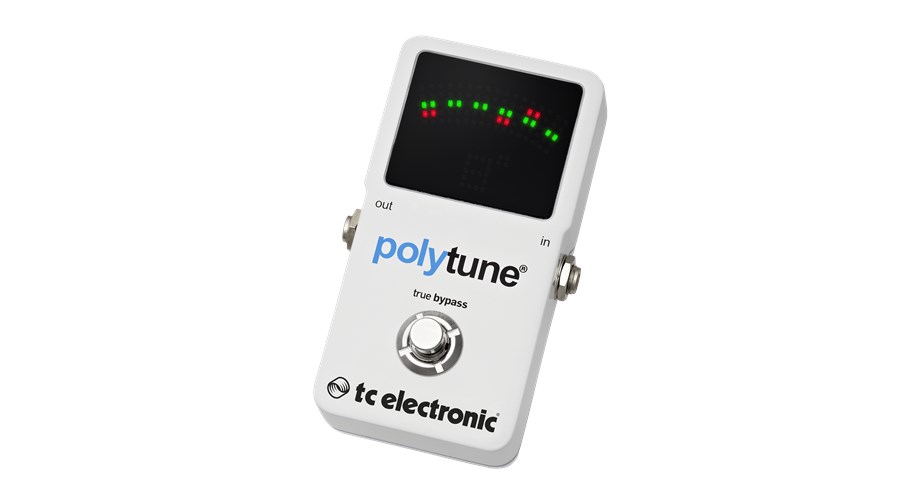 The case is easily opened with almost any coin (except the Susan B. Anthony – she's a bit thick) and most keys, to access the battery compartment. Plug in your guitar and WOW! That is one bright ass display! Very easy to see at a distance on even the darkest stage. Could double as a nightlight.
I've only used this with 4 and 5 string basses and it works great with both handling the low B accurately. I cross referenced with several tuners (Boss TU-12, TL|Intune and BF Essential Tuner) to check accuracy and they all agree – pretty much.
I typically run this in the tuner out mode but have used it in line and the mute to tune function works with a click and without any pops. I carry the TC Electronic PolyTune 2 in the retail box that doubles as a nice carry case to protect it from scratches.
What sets this tunes apart from other tuners is the strum function. Hit your open strings all at the same time to get a quick visual status of your whole instrument. No need to pluck individual strings one at a time.
Simply put – this devise is easy to use, accurate, beautiful and reasonably priced.
Long Distance Use Report
It has been a year and many gigs since this review was first written and the PolyTune 2 has worked every time without a hitch. Best tuner I've ever used.