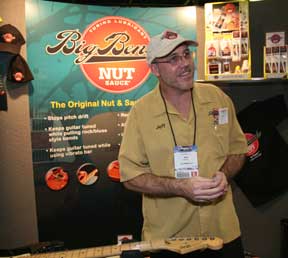 Reduce String friction with bigbends
MikesGig is supported by its audience. When you purchase through links on our site, we may earn an affiliate commission. Read the full disclosure HERE.
Big Bends – Plainwell, MI – www.bigbends.com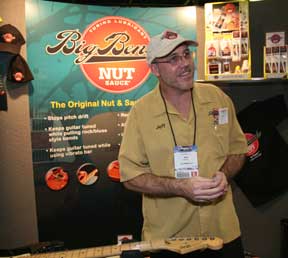 Jeff Massey, owner and inventor, was nice enough to demonstrate his remarkable Nut Sauce filled Groove Luber. this is something that every guitar needs – you just don't know it yet. Used by Joe Satriani, Will Ray, Chad Weaver (Guitar-Tech for Brad Paisley) and Louis Williams (Guitar-Tech for Gary Rossington of Lynyrd Skynyrd). It reduces friction where your strings meet the nut and saddle reducing string breakage and aiding in the tuning process.