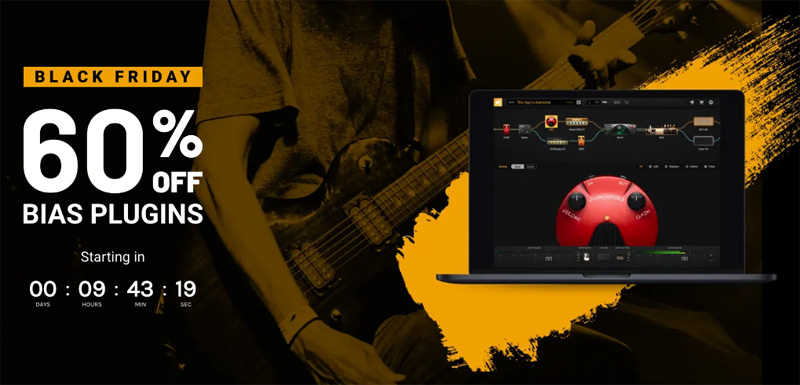 Positive Grid Celebrates Black Friday with the Biggest Deals of the Year
MikesGig is supported by its audience. When you purchase through links on our site, we may earn an affiliate commission. Read the full disclosure HERE.
Get up to 30% off Spark, the #1 best-selling practice guitar amp of 2020, plus 60% off all BIAS plugins for desktop and mobile. Only through November 25-29, 2020.
Purchase Spark at positivegrid.com/spark;
BIAS products can be purchased at positivegrid.com/promo.
Guitarists are encouraged to order Spark now to ensure shipping in time for the holidays.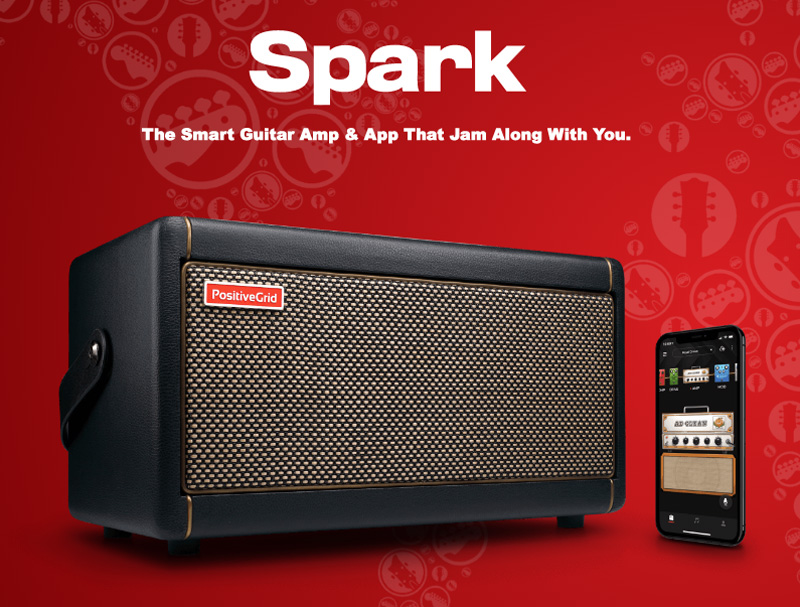 About Spark
With over 100,000 players worldwide, Spark is the best-selling practice amp of 2020. A powerhouse 40 Watt combo amp and companion app, Spark jams along with players using Intelligent Technology, with backing tracks for any style of music. The amp's immersive speaker design delivers versatile tones for guitar, bass or acoustic, plus Spark is a brilliant Bluetooth speaker for streaming music. Plug and play right out of the box with the onboard amp presets, built-in effects, EQ controls, and more. Then connect to the free accompanying Spark app to explore over 10,000 sounds on ToneCloud, Positive Grid's massive, ever-growing tone library.

VIDEO: Jared Dines – 10 Tips for Every Guitarist featuring Spark
VIDEO: Music is Win – 8 Greatest Guitar Tones. EVER. Featuring Spark  
About BIAS
BIAS is Positive Grid's award-winning family of software and apps that lets guitarists design the rig of their dreams and create any tone imaginable. With BIAS AMP, guitarists can design their own amp and customize it, down to the component level; BIAS Pedal offers easy creation of custom guitar pedal effects; and BIAS FX 2 – Positive Grid's flagship all-in-one amp/effects powerhouse – turns any computer into a fully customizable guitar and bass rig, complemented by proprietary guitar emulations. To fit every budget and need, the BIAS suite of guitar effects works both as an ecosystem and as standalone applications.
VIDEO: Sophie Burrell – 5 Famous Guitar Tones featuring BIAS FX 2
VIDEO: Riffs, Beards & Gear – All the FX! Featuring BIAS FX 2 Mobile
About Positive Grid:
Based in California, Positive Grid has satellite operations in Germany, Italy, Australia, and Taiwan. The company began in 2008 by designing and developing a core technology base, and focuses on delivering superior and highly creative experiences for musicians in both hardware and software. Positive Grid's current product portfolio features some of the best-selling solutions in the industry for guitar technology, including not only BIAS AMP and BIAS FX software, but also JamUp, X Drummer, and their award-winning Spark amp with smart technology. Find out more at positivegrid.com.