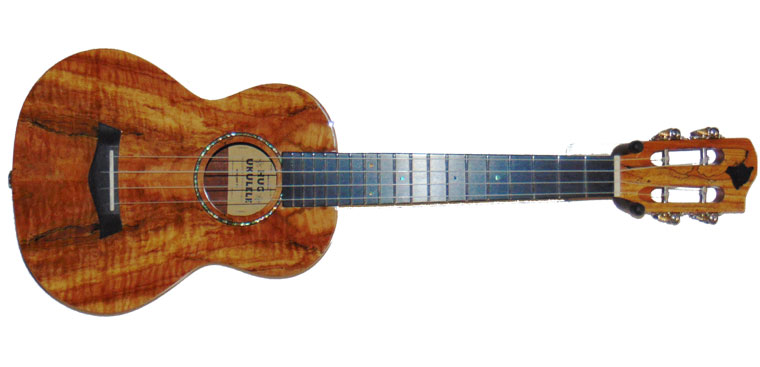 NAMM 2022 News – Hawaiian Ukulele & Guitar Unveils Spalted Maple Ukulele at 2022 NAMM Show
MikesGig is supported by its audience. When you purchase through links on our site, we may earn an affiliate commission. Read the full disclosure HERE.
Hawaiian Ukulele & Guitar introduces the Spalted Maple Ukulele as the newest addition to their collection of fine instruments. Making its debut at the 2022 NAMM Show, this new ukulele model invites players to enjoy the rich sounds of fine tonewoods combined with an earthy aesthetic. Featuring high-quality materials and excellent craftsmanship, the Spalted Maple Ukulele is both sturdy and beautiful, with sonic characteristics that evoke the sounds of Aloha.
Combining modern preferences with time-honored Hawaiian traditions, HUG is thrilled to return in person to the 2022 NAMM Show in Anaheim, Calif. on June 3, with its new Spalted Maple Ukulele in tow. This uniquely patterned instrument is designed to inspire players of all experience levels. The solid Spalted Maple top delivers bright highs and tight lows, while the laminate sides and back, made of the same material, provide clarity and depth. HUG adds a finishing touch of a wood and abalone binding.
HUG offers the Spalted Maple Ukulele in 24-inch concert and 26-inch tenor sizes to accommodate different playing styles. While the Spalted Maple Ukulele is an ideal instrument for beginners, experienced players will enjoy the high-quality construction and classical open headstock tuners. The mahogany neck is strong and stable, and the ebony fretboard allows for quick movement and fluid playing. The ebony bridge also enhances string vibration and tonal transfer. Only a thin layer of high gloss lacquer finishes the wood, allowing the natural tones to resonate fully.
Hawaiian Ukulele & Guitar invites players to pick up the Spalted Maple Ukulele and experience the breezy sounds of summer with an authentic, handcrafted instrument.
Spalted Maple Concert $320 MSRP $240 Street
Spalted Maple Tenor $340 MSRP $260 Street
Learn more at www.hugukulele.com, and for an even closer look, stop by Hawaiian Ukulele & Guitar's NAMM Show booth #4602.