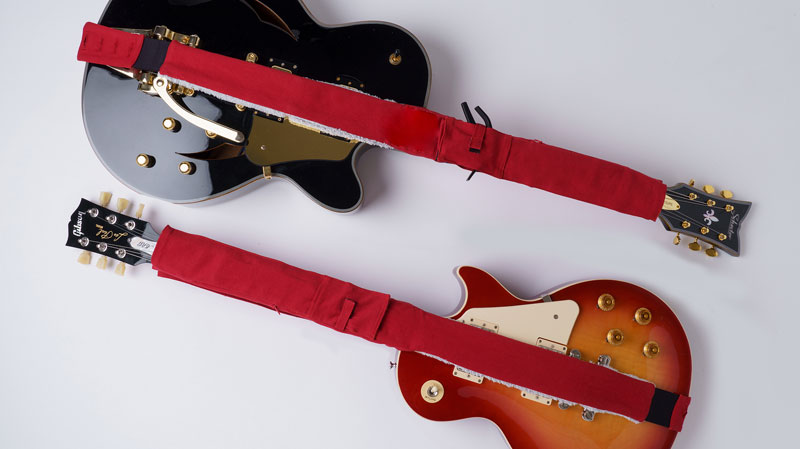 NAMM 2022 News – A Better Guitar Strap? String Sling Presents Ultimate Guitar Accessory
MikesGig is supported by its audience. When you purchase through links on our site, we may earn an affiliate commission. Read the full disclosure HERE.
The String Sling, promising to be the most comfortable guitar strap on the market, converts to a protective sleeve that shields guitar strings from oxidation
String Sling, the ultimate guitar accessory, is thrilled to participate in NAMM 2022 at the Anaheim Convention Center June 3-5, 2022, Booth #4843. Major retailers have already taken notice of String Sling, a guitar strap that is secure and comfortable but also so much more, making it an accessory of choice for seasoned guitar aficionados, gig musicians, and amateurs alike.
Watch the video of Adam Grant introducing the String Sling at NAMM 2022

The String Sling  is the most comfortable guitar strap on the market  thanks to premium Japanese elastic which provides just the right amount of give for maximum comfort without sacrificing strength and security. But the String Sling is so much more than just any other strap. In seconds, it converts to a protective sleeve that shields guitar strings  from oxidation, greasy hands and environmental wear by using a premium microfiber cloth, which can also be used to wipe down and dust one's guitar, and it leaves no residue or fuzz behind. The String Sling's design protects a guitar's strings and fret from the elements without taking away from the beauty of the guitar. It also features a custom compartment to hold a capo,  whether The String Sling is in strap or protection mode. And the hidden pick pouch  can hold picks without the need to dig around. The String Sling has been available for regular guitars for a few months at $42.95, and now – by popular demand the company is proud to offer one specifically designed for the bass for $74.95.
"The idea for String Sling was born during the tumultuous time of COVID-19 when I picked up my guitar again for the first time in 17 years," explained Adam Grant – creator of the String Sling. "I didn't like that I was constantly having to buy new strings when they deteriorated at astonishing rates due to the salt water in the air by my home, the sunlight as it sat on display, and the passing of time. I was having to tediously restring my guitars so often I thought there had to be a way to protect them and make them last at least a little longer."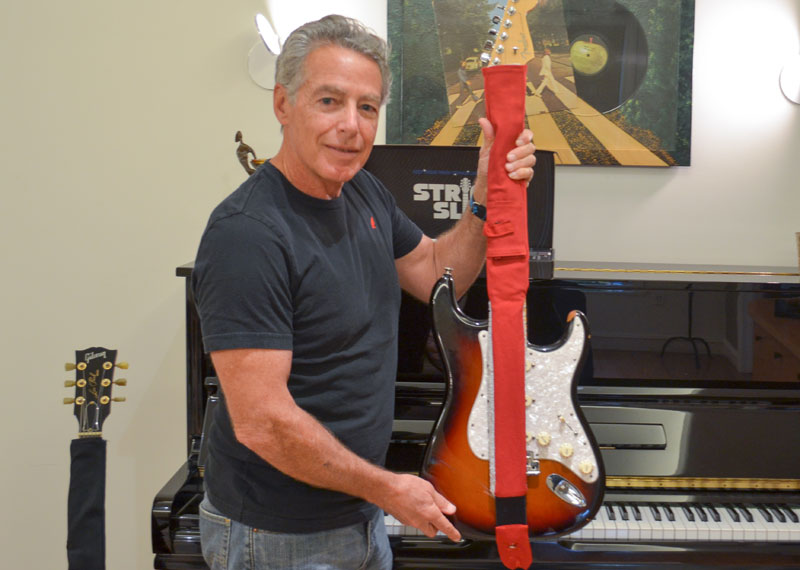 Grant joined forces with fellow guitarists to create a product that utilizes the highest quality fabrics and incorporates features they knew all guitarists would appreciate. In addition to making sure the plush microfiber contours to the strings in a way that protects them from potentially harmful environments, storage pouches were added for other items essential to rocking out like picks and capos. The String Sling functions as an ultra-comfortable guitar strap with specially-placed padding and just the right amount of sling to ensure maximum comfort while playing the guitar – an integral component to winning over musicians.
ABOUT STRING SLING
Founded in 2021, String Sling is the ultimate guitar accessory. A comfortable strap that prolongs the life of strings and provides storage for picks, capos, etc. – the String Sling is available at thestringsling.com, as well as Walmart.com and guitarcenter.com.
To learn more, visit https://thestringsling.com .