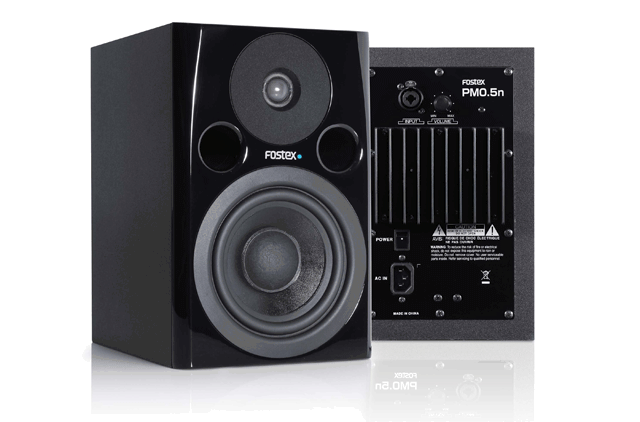 NAMM 2011 – Fostex Upgraded PM0.5n Near-Field Studio Monitors
MikesGig is supported by its audience. When you purchase through links on our site, we may earn an affiliate commission. Read the full disclosure HERE.

The ideal choice for smaller studios requiring near-field monitoring, the PM0.5n offers 70 watts of bi-amped power and produces full range performance with exceptional neutrality even at high sound pressure levels. The compact dimensions also enable accurate placement in confined or awkward spaces. Dispersion from the two way ported enclosure is tailored to deliver superb sound almost regardless of room acoustics. Features a UFLC 20mm soft dome HF unit and 130mm LF woofer and input gain control.
The PM0.5n is based on the high performance audio quality of the PM0.5mk2 with improved components and redesigned cabinets. The LF drivers have been developed to obtain extremely pure music reproduction by employing a mixture of cut and milled fibers that are made from aromatic polyamide, and then impregnated with resins to simultaneously achieve high rigidity and optimum damping. The cone also has an olefin film thermally adhered to its surface to control frequency response and to establish long term reliability. The center dust cap is made of non wood cellulose material and is also impregnated with resin. The voice coil is made of super high purity copper wire to achieve extremely low distortion.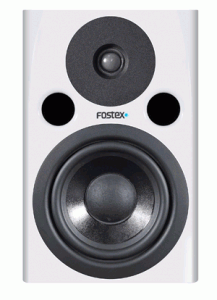 The 20mm soft dome tweeter employs Fostex's UFLC technology (Poly Urethane Film Laminated Cloth) to achieve light weight and high stability performance. The amplifiers are precisely calibrated to match the performance capability of the drivers. The PM0.5n monitors are magnetically shielded for proximity to video monitors, and the package is finished off with an elegantly silk-screen Fostex logo and blue LED.
The PM05.n Studio Monitors are available in high gloss black or white finish.