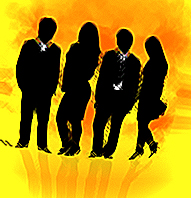 Internship at MikesGig.com
MikesGig is supported by its audience. When you purchase through links on our site, we may earn an affiliate commission. Read the full disclosure HERE.
Join us today, and find yourself in the company of driven, passionate professionals, who are using their talents to make our world a better place by playing music.
Our Internship Program provides a learning platform for young professionals to explore the unique culture and environment at Mikesgig.com.
As an intern, you'll gain a better understanding of the specific division where you work. And, you'll develop a greater appreciation for how our individual operations contribute to the production of a nationally website and other music and entertainment products.
Interns who demonstrate dedication and good learning skills may be added to a roster of highly qualified and trained prospects that could be called upon to apply for entry-level positions as they become available.
If your passion for personal excellence is matched only by your desire to make the world a better place by promoting music learning and playing music while implementing business management, we invite you to consider an internship with Mikesgig.com
To apply online:
Express your interest in becoming an intern by submitting your resume electronically.
When your resume and application are submitted for an open position, it will be received by Human Resources and reviewed.
If your qualifications and experience match the requirements of the position, you will be contacted by MikesGig for more information or to schedule an interview.
Due to the high volume of resumes and applications MikesGIG receives, we are not able to reply to all applicants. No Phone Calls, Please.
MikeGig.com is an equal opportunity employer and does not discriminate on the basis of race, gender, age, sexual orientation or sexual preference, national origin, religion, marital status, type of military discharge, or other legally protected categories as set forth in the applicable state, federal or local laws.
The internship program is not necessarily a stepping stone for employment at MikesGIG, nor does it guarantee a job offer. Interns are sometimes invited to apply for entry-level jobs, depending upon the position we are seeking to fill and the experience needed for that role.
MikesGig Internships are paid or not paid.