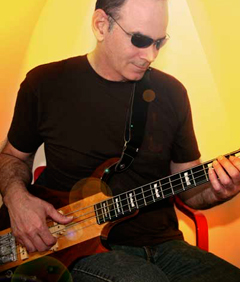 Get The Crowd Going and Coming
MikesGig is supported by its audience. When you purchase through links on our site, we may earn an affiliate commission. Read the full disclosure HERE.
The internet can really help you promote and get crowds to your gig. Solo artists, bands, would want to get the crowd pumped so a show will be that much better. But first you need to bring them in and let them know where your gig is.
Invite them to your gig with a Free event listing.
Start a facebook page and make friends, open a twitter account and tell everyone whats going on. Send them the location information. If you don't have any of these accounts, you will need to start making friends and keep it going. Mikesgig has an event listing calendar for musicians that will allow you to place your event with artist and band's bio, time and location. Here is the link.  http://www.mikesgig.com/calendar/index.php?com=submit
Get your fans pumped!
It's always good to make your shows memorable, so your fan base will gradually increase. If you don't know how to do that, then this article is for you.
Choose a small venue to play at, and put more people into the venue than allowed. This is when the MikesGig event list will help you, tweet it on the date of the event. This creates heat and an anger of all sorts that you can feed off of.
Walk onto the stage strongly with a purpose. Don't cheer and DO NOT look at the crowd. Get yourself set up with your instrument and/or microphone.
It is a show so put on a show. Rehearse it well with your band. i.e.; engage the crowd, shake hands with them, express the song – act insane: jump into the crowd, mosh, break instruments (or pretend to).
Stare hard into the crowd… eye them. Don't say or do anything. Just look from left to right and back. Then raise your hand slowly. The silence should be deadly, then the crowd will start cheering.
Play as hard and as loud as you can, catching the audience off guard.
First Exit: No Thank you. Just walk off the stage prominently and quietly once you're finished. Guaranteed to be asked back. So be prepared to have another song and know what song to place. Then say thanks, introduce everyone. Each member plays for 1 minute,  no more. Then start playing the song. End with a complete appreciation to all the people who got you guys there and then Thank the Fans with load music behind it.
Exit quietly, don't look back.