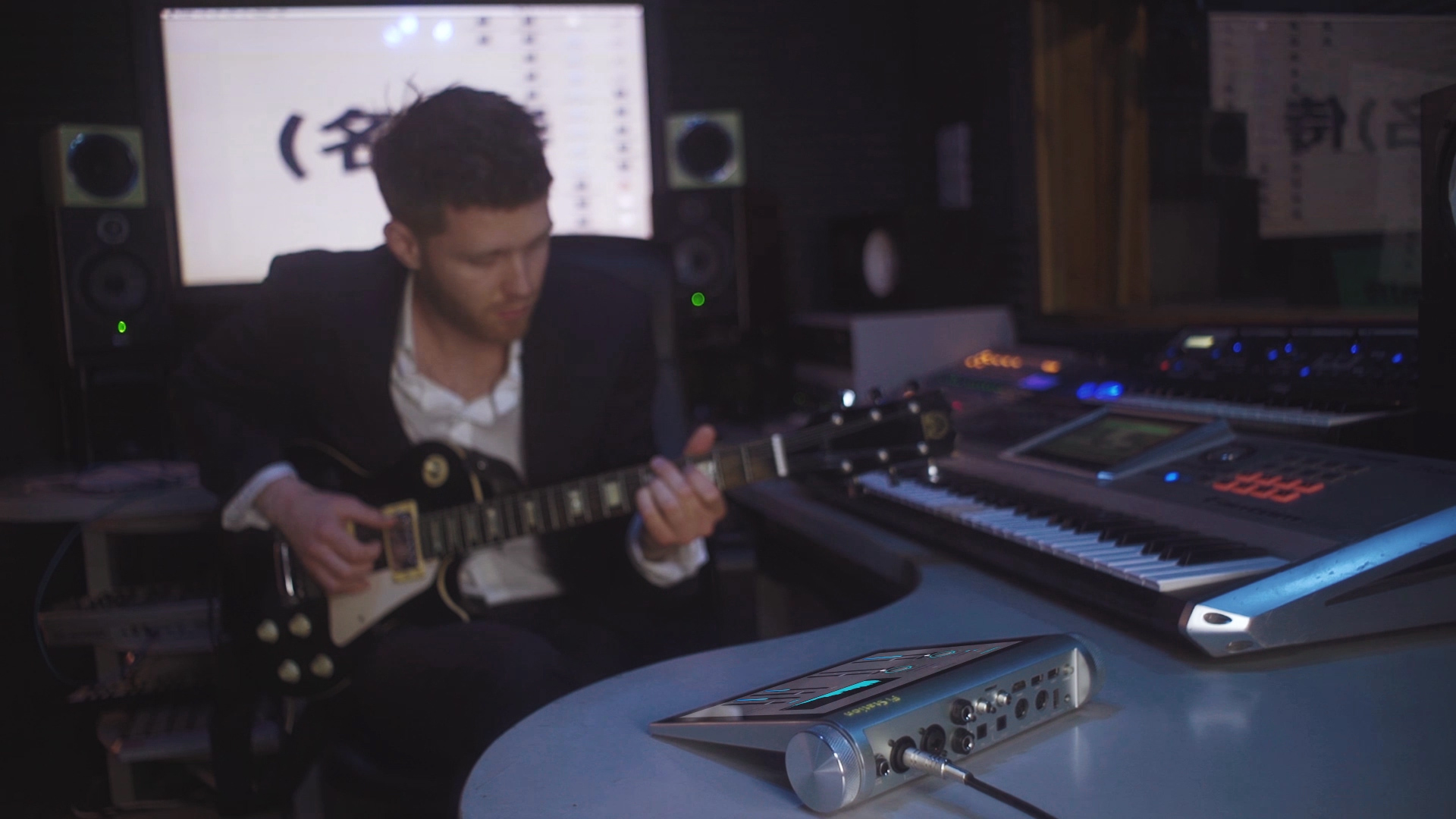 FLY IMAGINE INTRODUCES FI STATION – WORLD'S FIRST ALL-IN-ONE PORTABLE PROFESSIONAL MUSIC, VIDEO, & ENTERTAINMENT STATION
MikesGig is supported by its audience. When you purchase through links on our site, we may earn an affiliate commission. Read the full disclosure HERE.
Android-Based Fi Station Combines Professional Music Recording & Mixing, 4K HD Video Editing, High-Fidelity Audio Play-Back, DJ Remixing, HD Media Entertainment, & Karaoke – All at a Fraction of the Price
Easy-to-Use Touch Screen Replaces Professional Systems Costing Thousands of Dollars, Light-weight, Tablet-Sized at 9.7" & 11.6" with all the Ports Needed — No Need to Buy Expensive A/V Boards or Carry Heavy Equipment to Record, Playback, or DJ.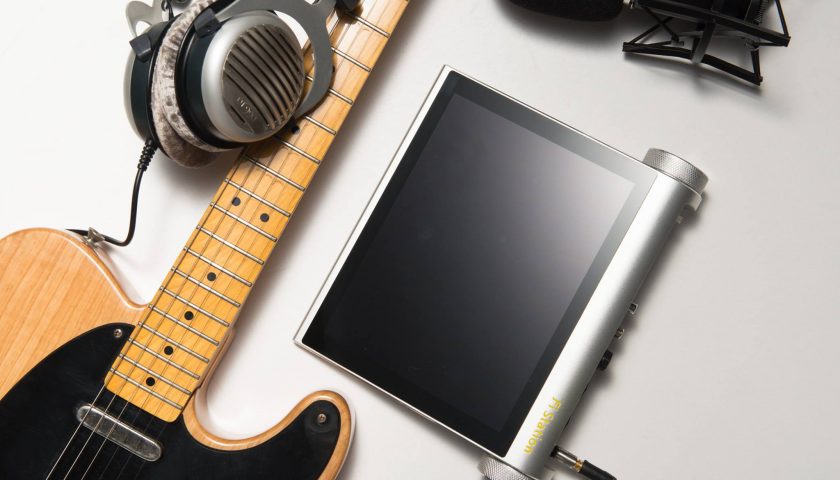 September 6, 2016, Shenzhen, China – Fly Imagine http://www.fihifi.com, introduced today the Fi Station, the first all-in-one low-cost portable music, video, and entertainment center for recording and mixing high quality professional music, editing 4K HD video, listening to hi-fi audio, doing karaoke, DJ remixing, and watching HD video, movies, and other content. Priced for a limited time starting at $349 for pre-sale on Indiegogo at: https://www.indiegogo.com/projects/fi-station-your-best-music-station-android-tablet#/, Fi Station combines top components, an elegant all-metal encased design, and all the ports and technology necessary for professional A/V use, replacing professional sound and video equipment normally costing thousands of dollars.
Includes Pre-installed Fi App, Works with Android, iOS, Mac/PC Apps & Software
Unlike hard-to-use highly technical, expensive systems designed for a small number of hardcore professionals, Fi Station employs the ease-of-use of an Android touchscreen and comes preinstalled with the Fi app for controlling Fi Station's input/output. Fi Station also gives you full control of a variety of Android, iOS, Windows, and Mac apps, software, and hardware configurations, giving powerful music and video production and mixing to all at a fraction of the price.
Created by the industry's best designers in high quality Shenzhen, China manufacturing facilities, Fi Station is compact and lightweight, shaped like a tablet, with 9.7" or 11.6" display options and an aluminum alloy unibody with CNC shield noise and other technologies to make audio clearer. Whether you want to record or play music, DJ a party, play 4K HD quality video, watch a HD movie or perform karaoke, Fi Station can handle any request with ease.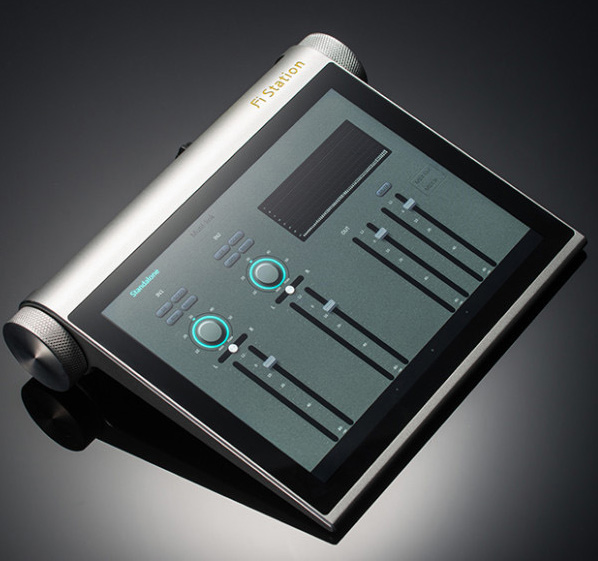 Fi Station Makes the Impossible Possible – No Need for Multiple Products to Get the Job Done
"Sometimes you find yourself needing to buy several products to meet your different needs – you might need a professional sound card to record, a Hi-Fi player to listen back to lossless audio, and a separate TV box to play HD videos. And even after you've bought all of these separate products, you'll find that very few of them are compatible with each other," said Fay Wong, Founder & CTO, Fihifi. "That's why we created the Fi Station – an easy-to-use product that can be used in different scenarios, with high quality input and output capabilities, neatly wrapped up in a stylish design."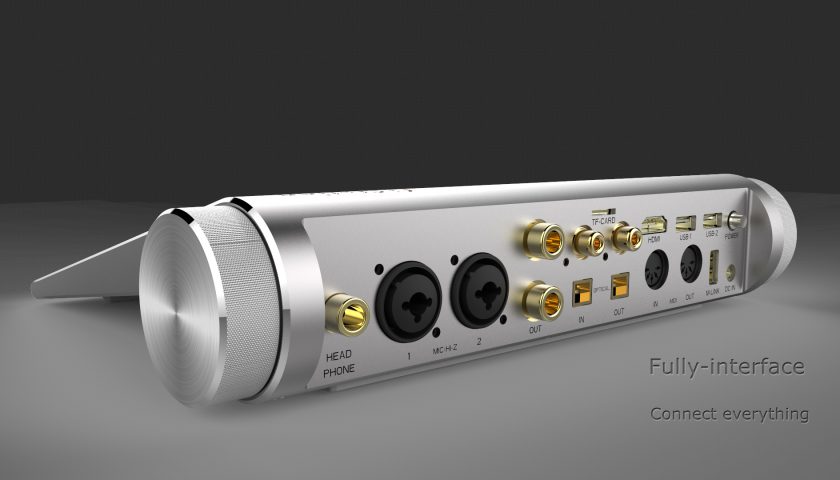 Uses:
• Professional instrument and voice recording station.
• Full HD video recording and playback.
• Full HD movie viewing, media entertainment station, and TV box.
• Hi-Fi audio and music player.
• Karaoke.
• Music arrangement.
• Mixer and DJ remix.
• USB DAC (digital audio converter).
Specs:
All metal body – full metal shield, stylish and rugged design.
Touch screen interface.
Rotary knob and full digital controls.
Ports connect with virtually everything:
– TF Card (up to 128GB).
– HDMI 2.0.
– Multi-Link USB 1.
– USB 2.
– Headphones 1.
– Analog I/O 2 in/2 out.
– Digital I/O 2 in/2 out.
– M-Link to connect to desktops, laptops, tablets and smartphones.
Android 5.1.1 Lollipop.
Display:
– 9.7" or 11.6" retina display.
– Full HD 4:3 & 16:9 resolution.
– LED backlit.
– Multi-touch with IPS Technology.
– Up to 3840 x 2160 display resolution.
– OGS fully-lamination.
CPU & GPU:
– RK3288 28nm HKMG Processing.
– Quad-Core Cortex-A17, up to 1.8GHz.
– GPU: ARM Mali-T764 GPU.
– TE, ASTC, AFBC tech
32GB or 64GB storage, 4GB memory.
Video playback:
– 4Kx2K H.265 (10-bit) video decoder.
– 1080p H.264 video encoder.
– Image enhancement processor.
– [email protected] HDMI 2.0.
– MP4, M4V, MKV, XVID, ASF, MOV, H.265, H.264, MPEG4, VC-1.
Fully analog and digital I/O.
Audio:
– 24Bit/192Khz ADC
– 32Bit/384Khz DAC
– Converters: ADC 24-bit/DAC 32-bit.
Audio playback:
– Supports PCM, AAC/AAC+/eAAC+, MP3, AMR, FLAC, APE, DSD, WAV
USB audio driver (M-Link mode);
-Supports ASIO & Core audio.
-Mac OS X version 10.8, 10.7, 10.6, or 10.5.
– Windows 10, 8, 7, or Vista.
Apps:
– Includes Fi App and Fi Panel App: controls Mic, headphones, input/output channel volume and pan, audio sample rate, and delay settings.
– Works with Android apps, including Soundcloud, Spotify, Sing!, Soundhound, Netflix, Youtube, HBO, etc. Audio is through USB audio output for high-quality and super low-latency.
– Multi-link mode: works with Mac and PC software and iPad/iPhone iOS apps, such as Pro Tools, Cubase, etc.
Pricing and Availability – Indiegogo Early Bird Special
The Fi Station is available starting at $349 with a limited Indiegogo Early Bird Special at: https://www.indiegogo.com/projects/fi-station-your-best-music-station-android-tablet#/. Shipping Q1 2017, Fi Station accessories will also be available at a heavily discounted Early Bird Special Price, including a portable battery, carrying case, microphone, and more.
About Fly Imagine
Founded in 2014, Fly Imagine was created to fulfill the need for an easy-to-use all-in-one music and video device for creative musicians, producers, DJs, and consumers – accessible to all at an affordable price. For more information, see the website: http://www.fihifi.com, Facebook: https://www.facebook.com/fihifi, Twitter: https://twitter.com/Fi_station.