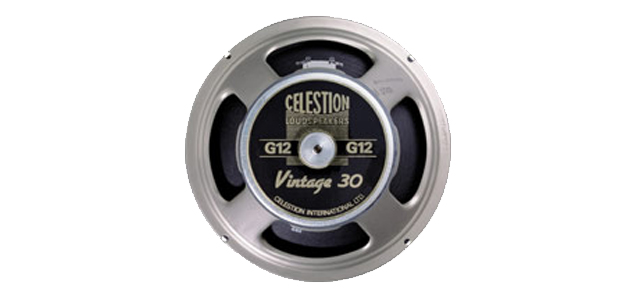 NAMM 2011 – Celestion Vintage 30: Celebrating 25 Years
MikesGig is supported by its audience. When you purchase through links on our site, we may earn an affiliate commission. Read the full disclosure HERE.
Celestion, Ipswich UK, January 13, 2011 – It's been 25 years since the creation of the world's best-selling and most versatile premium guitar loudspeaker, the Vintage 30. Under the theme "Celebrating 25 Years", the Vintage 30 will be sporting a new livery for the whole of 2011: commemorating the regard in which this speaker is held, by guitarists around the world.
Introduced in 1986, the Vintage 30 was built to satisfy the needs of a new breed of guitarist, playing harder edged rock and metal music through increasingly "hot-rodded" amps. These players loved the vintage characteristics of speakers like the Celestion Blue, but also demanded much higher power handling and a more aggressive tonal attitude.
To create this new speaker for a new era, Celestion's engineers went right back to fundamentals to build a guitar speaker that was able to satisfy these diverse and specific requirements. The end result was a speaker that truly achieved the tonal balance between vintage and modern: the Vintage 30 was born!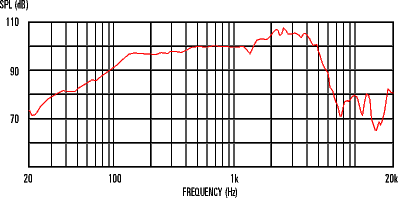 Tonally, the Vintage 30 is probably Celestion's most revealing speaker. It features enormously detailed and complex overtones, with a warm low-end, famously rich "vocal" mid-range and a beautifully detailed top end.
Used alone or as one of a pair, the Vintage 30 can reveal the hidden complexities in handwired boutique amps. In a 4×12 it delivers an intricate, "three-dimensional" vintage crunch.
Over the last 25 years the Vintage 30 sound has been captured on countless thousands of recordings from a huge range of players in a diverse range of styles. Want to know what a Vintage 30 sounds like? Just turn on the radio!