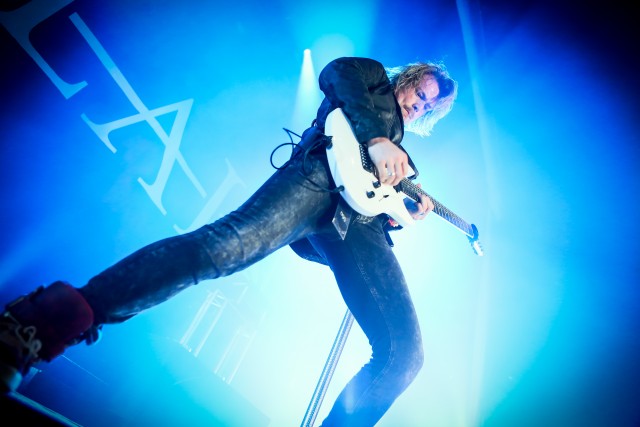 Aristides Announces Artist Line Up for NAMM 2015
MikesGig is supported by its audience. When you purchase through links on our site, we may earn an affiliate commission. Read the full disclosure HERE.
HAARLEM, NETHERLANDS – With a brand new booth location in Hall D #3589, Aristides Instruments is bringing a full arsenal of extreme guitar players to demonstrate the line this year during NAMM. This year will include Timo Somers of Delain, Aaron Marshall of Intervals, Jose Macario, and Fred Brum.
Timo's professional career started at the age of 17 when he was hired by the legendary metal band, Vengeance to replace his father who had passed away. Shortly thereafter, that led to other opportunities that included Tri-Head and his current position with Delain. When time permits, he has been working on his debut solo album scheduled for release this year. Fans can get a taste of the solo material in a recent promotional video he did for Aristides Instruments that features him performing his song, "Anthem."
Aaron Marshall is the driving force behind the progressive metal band, Intervals. Hailing from Toronto, the band established in 2011 and has since released tow EP's and one full length album.
Macario was told he would never play guitar because of the size of his hands but by age 10, he was offered a scholarship to study music. By the age of 14, he had formed his own band and after being told they would never have success, he set out to prove them all wrong. Jose brings a very unique style to his playing that clearly blends flamenco with metal. It is something to see.
A classically trained pianist, Brum took to the guitar at age 15 and quickly became a first call session guitarist. With over 7000 YouTube subscribers, Brum has become a significant influence in extended range guitars including 7 and 8 string instruments with 36 frets. He will also be demonstrating the brand new Aristides Instruments 070 seven string guitars throughout the show.
To learn more about Aristides Instruments, please visit www.aristidesinstruments.com
To experience the guitars at NAMM, please visit them at booth #3589