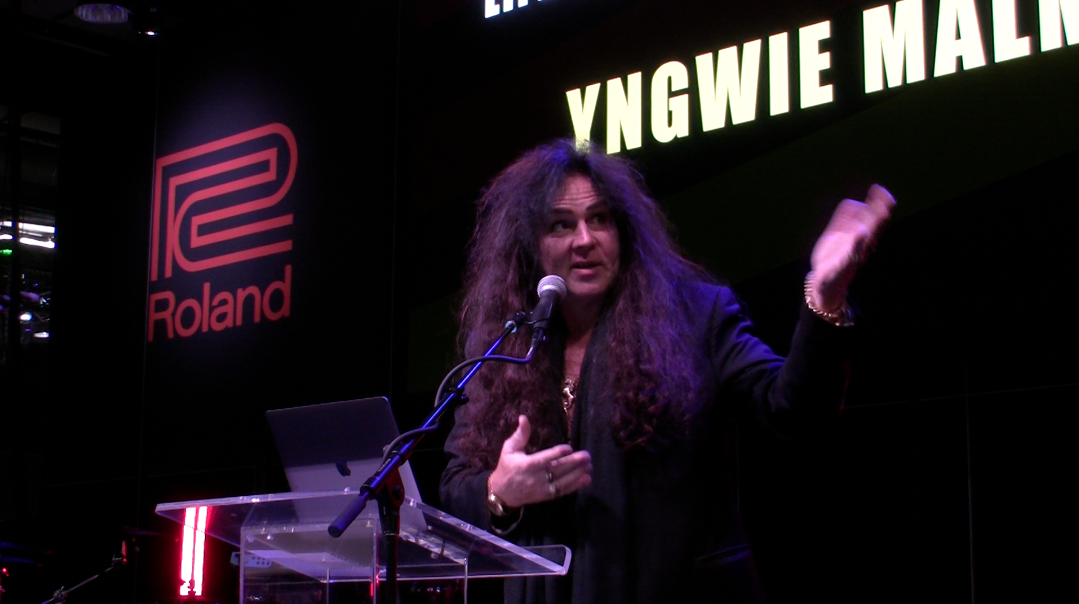 Yngwie Malmsteen And Omar Hakim Are Honored By Roland
MikesGig is supported by its audience. When you purchase through links on our site, we may earn an affiliate commission. Read the full disclosure HERE.
Roland and Boss present lifetime achievement awards to drummer Omar Hakim and guitarist Yngwie Malmsteen at NAMM 2020 in Anaheim, California.
Roland Lifetime Achievement Award presented for the first time to a drummer
Omar Hakim is an American jazz, jazz fusion and pop music drummer, producer, arranger and composer. He has worked with Weather Report, David Bowie, Sting, Madonna, Dire Straits, Journey, Kate Bush, George Benson, Miles Davis, Daft Punk, Mariah Carey, and Celine Dion. An early adopter of the Roland V-Drums, he was the first drummer to use them on tour.
Legendary guitar shedder wins Boss Lifetime Achievement Award
Yngwie Johan Malmsteen is a Swedish guitarist, songwriter, composer, and bandleader. Malmsteen first became known in the 1980s for his neoclassical metal playing style in heavy metal, and has released 20 studio albums in a career spanning almost 40 years. He has used Boss products as an integral part of his sound throughout his career.