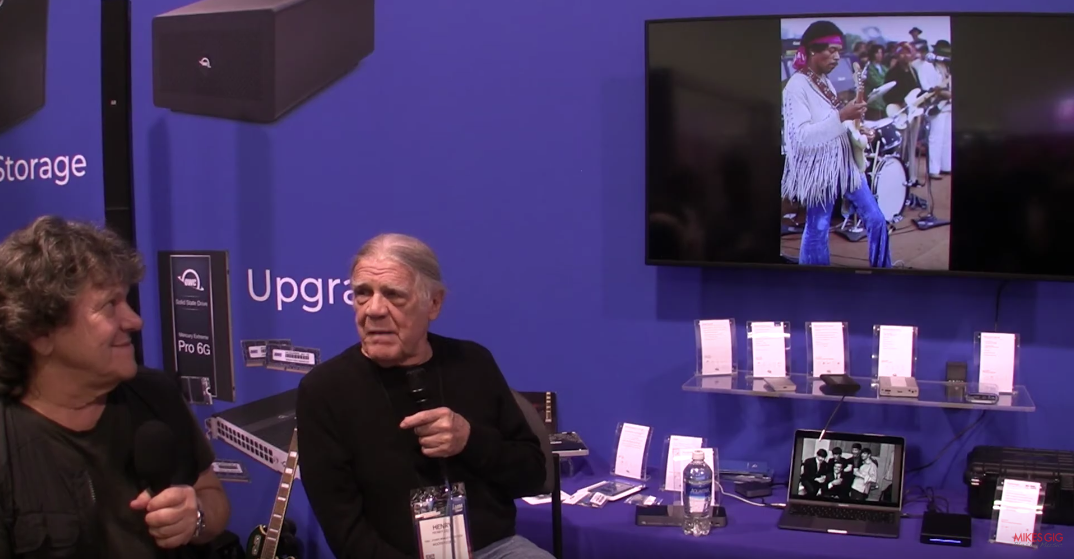 Woodstock Music Festival Photos Preserved By OWC
MikesGig is supported by its audience. When you purchase through links on our site, we may earn an affiliate commission. Read the full disclosure HERE.
Other World Computing, a pioneer in Mac and PC upgrades and peripherals, is using its arsenal of Macs, scanners and storage technology to save a piece of history.
Larry O'Connor, CEO of Other World Computing (OWC), has embarked on an ambitious project to digitize and preserve the photography of Henry Diltz. Henry Diltz is an American folk musician and photographer famous for his photojournalism of the Woodstock Music Festival in 1969. OWC plans to digitize and preserve more than one million photographs and slides that were shot by Henry over his more than 50-year career.
At the 2020 NAMM show in Anaheim, CA, Henry Diltz and Michael Lang, co-creator of Woodstock, held a presentation and discussion of the photos that Henry shot at Woodstock in 1969.
Larry O'Connor describes his connection with Henry Diltz and details of his photo preservation initiative from the OWC booth at Winter NAMM 2020 in this video.