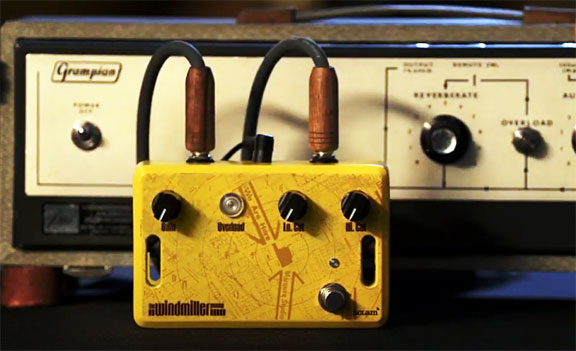 Pete Townshend Inspired Windmiller Preamp Is Now Available On Kickstarter!
MikesGig is supported by its audience. When you purchase through links on our site, we may earn an affiliate commission. Read the full disclosure HERE.
Aclam launches its new pedal using Kickstarter platform
The Windmiller Preamp pedal is a faithful recreation of the Grampian Reverberation Type Unit 636 built-in preamp, which was used as a saturation tool by The Who's Pete Townshend between '66 and '67 to fatten his legendary tone and boost the guitar signal.
The result is a versatile pedal that can be used as an 'always on' preamp with a beautiful color, a booster for solo parts, or a tool to saturate and enhance the amp's natural overdrive.
Based on the preamp of the Grampian Reverberation Unit Type 636, S/N: 1138
Hi. Cut and Lo. Cut tone shaping controls for maximum versatility.
Suitable for Guitar, Bass and Keys
Includes the overload indicator lamp as the original Grampian 636 does.
Improved and quieter circuit including true bypass switching.
Custom enclosure designed to match Smart Track® pedalboards.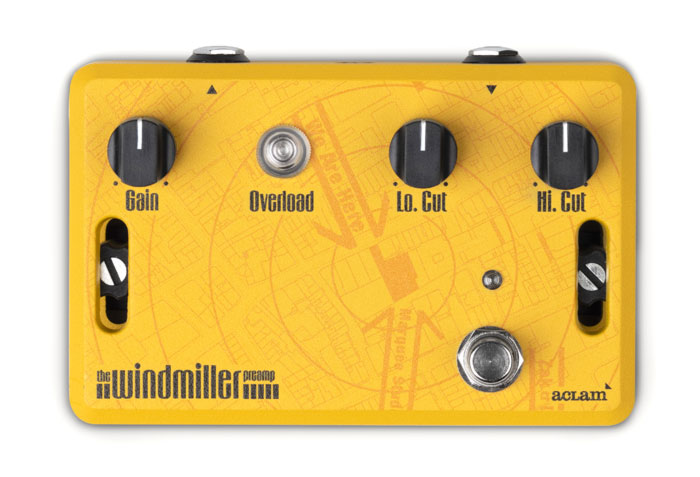 MAP: €269
Available on Kickstarter.
Aclam presented the new pedal during the 2021 virtual NAMM Show, and now it is already available on Kickstarter! Be one of the very first people to get The Windmiller Preamp or give them a symbolic support!
Kickstarter link: