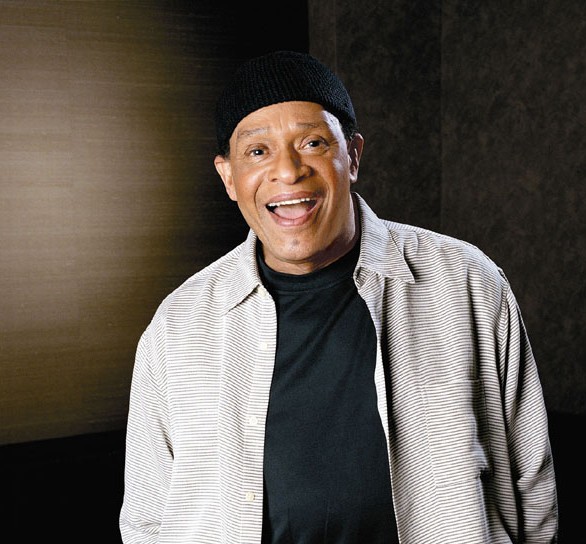 USAF Band Guest Artist Series With Al Jarreau And Keiko Matsui
MikesGig is supported by its audience. When you purchase through links on our site, we may earn an affiliate commission. Read the full disclosure HERE.
The United States Air Force Band is excited to announce the 2012 Guest Artist Series.
This year's series features two of the biggest stars in contemporary music: jazz vocal legend Al Jarreau on Feb. 12, and international jazz piano sensation Keiko Matsui on Feb. 26. The performances will take place at historic Daughters of the American Revolution Constitution Hall in downtown Washington, D.C.
The Feb. 12 installment of the Guest Artist Series features a true legend: seven-time GRAMMY award-winning vocalist Al Jarreau.
This multi-faceted performer has earned the highest honors in the industry for his work in jazz, R&B and pop styles, including a star on the Hollywood "walk of fame." A native of Milwaukee, Wis., Jarreau's career breakthrough came in 1977 when Warner Brothers Records released Look to the Rainbow , his live double album, which was culled from his first world tour from that same year, and earned the vocalist his first Grammy(r) for Best Jazz Vocal Performance.
As a performer, Jarreau bring an intensity to the stage that is truly electrifying. The U.S. Air Force Band arranging staff have created fabulous arrangements of some of Jarreau's biggest jazz and funk hits for a performance that is sure to "bring the house down."
Jazz piano superstar Keiko Matsui joins The U.S. Air Force Band for the Feb. 26 Guest Artist Concert.
Matsui is an icon of contemporary jazz. With dozens of highly acclaimed recodings to ther credit, she has packed concert halls in her native country of Japan and throughout the world, and she is one of the most recognized artists in the genre. Her elegant piano melodies and gentle jazz grooves have enormous appeal and never disappoint her loyal fanbase which she has cultivated with over a dozen albums and stunning live shows.
Matsui's Feb. 26 appearance represents the 3rd time she has performed with the Band. She is truly a Guest Artist Series "fan favorite," and the show promises to be a memorable afternoon for all.
In addition to Matsui, the winner of the Band's Young Artist Competition will perform on Feb. 26.
Established in 1994, the Colonel George S. Howard Young Artist Competition is named for the second commander and conductor of The U.S. Air Force Band to honor his years of command (1944-1963) and his many contributions to the world of music. The competition is open to high school woodwind, brass and percussion instrumentalists in grades 9 through 12 who are citizens or legal permanent residents of the United States. Applicants from all over the country submit recordings of specified selections. Select students are then invited to play during a final round in Washington, D.C. This year's competition focused on high school brass and percussion instrumentalists; next year, it will be open to woodwind players.
Evan Zegiel
This year's Young Artist Competition Winner is Tubist Evan Zegiel, a senior at West Boca Raton High School in Boca Raton, Fla. He is a dedicated member of his school band program, where he is principal tubist of the Wind Ensemble. In the past, he played sousaphone in "The Vanguard," his school's marching band. In 2008, '09 and '10, Zegiel participated in multiple honor bands, including the Florida All-State Band and the Florida Bandmasters Association District 14 Honor Band, where he earned first chair. In 2011, he was principal tubist of the University of Miami Symphonic Honor Band. Zegiel currently performs with the Florida Youth Orchestra's Principal Orchestra.
Guest Artist Series concerts take place at D.A.R. Constitution Hall, 18th and D Streets, N.W., Washington, D.C. Performances begin at 3 p.m. and are free and open to the public; no tickets are needed. Doors open at 2 p.m. For details about these and other U.S. Air Force Band performances, please call our 24-hour concert line at 202-767-5658 or visit our website.