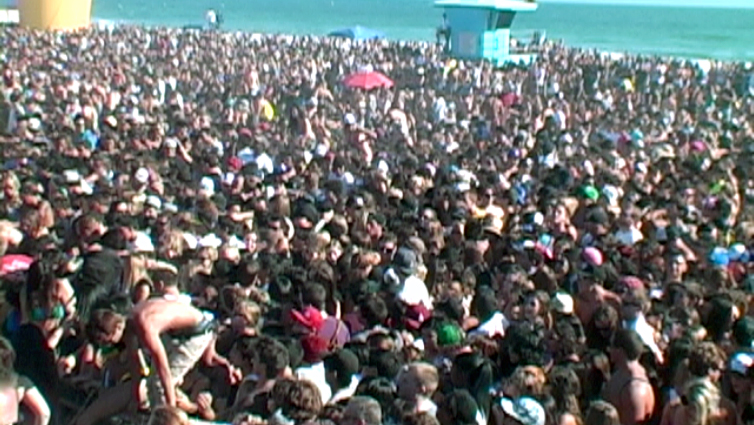 US Open of Surfing Concerts Start August 1 With New Stage
MikesGig is supported by its audience. When you purchase through links on our site, we may earn an affiliate commission. Read the full disclosure HERE.
After some tense moments during the free concerts at the 2011 US Open of Surfing, the organizers were considering to "never do this again." On Saturday, August 6, 2011, during MGMTs concert performance, the crowd was out of control and there were multiple arrests of fans climbing over barricades, fights and intoxicated behavior. The police tried to maintain a safe perimeter around the predominantly male late teen early 20s crowd. It was getting ugly. Dinah Santiago was in the VIP stands covering the event for MikesGig and suggested to Hurley officials that they "face the stage South so that the crowd can extend all the way to Newport Beach." Well, they listened, and this year will hopefully not be a repeat of last year's chaos.
In this video of Alan Behr talking about the concert sound system,  you'll see a clip towards the end that shows the packed crowd at last year's Saturday concert that started off with a performance by Surfer Blood. A Hurley official took to the stage prior to MGMT's performance to implore the crowd to settle down or the concert would be cancelled. The mostly teen-aged throng of fans quieted briefly before exploding into near pandemonium after the show resumed.  Concerts run from Wednesday through Friday this year in an attempt to limit the crowd size.
For a complete US Open of Surfing concert schedule go to MikesGig free concert calendar.