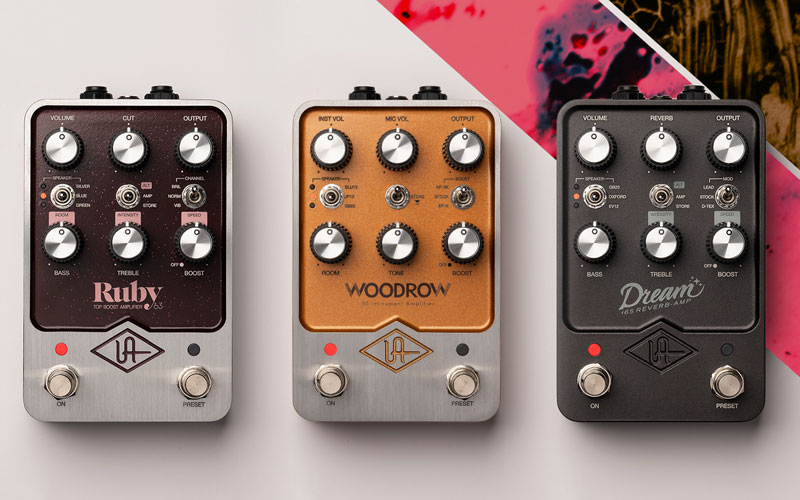 Universal Audio Expands It's Guitar Effects Pedal Line With UAFX Guitar Amp Emulators
MikesGig is supported by its audience. When you purchase through links on our site, we may earn an affiliate commission. Read the full disclosure HERE.
New Dream '65, Ruby '63, and Woodrow '55 effects pedals give music creators the authentic sound of three vintage tube amps ‑ with powerful mobile app control and customization for $399
Built upon powerful dual‑engine processing and UAD audio modeling expertise, UAFX Guitar Amp Emulators feature stunning sonic authenticity to the original vintage amp.
UAFX Guitar Amp Emulators include:
Dream '65 Reverb Amplifier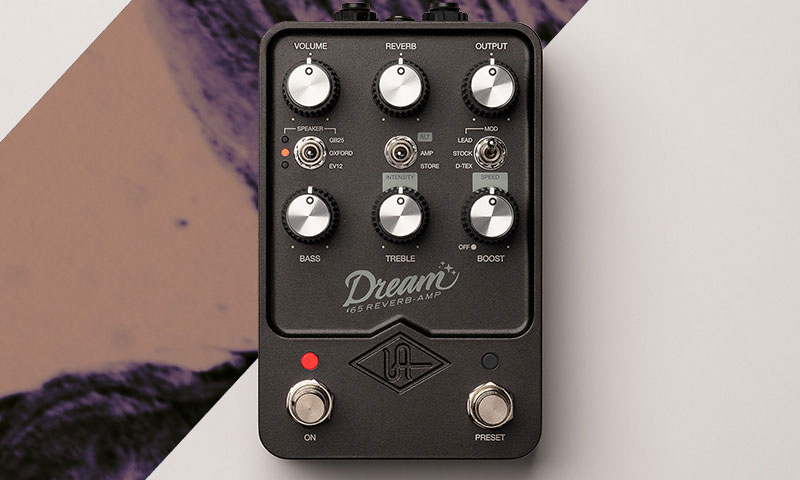 Ruby '63 Top Boost Amplifier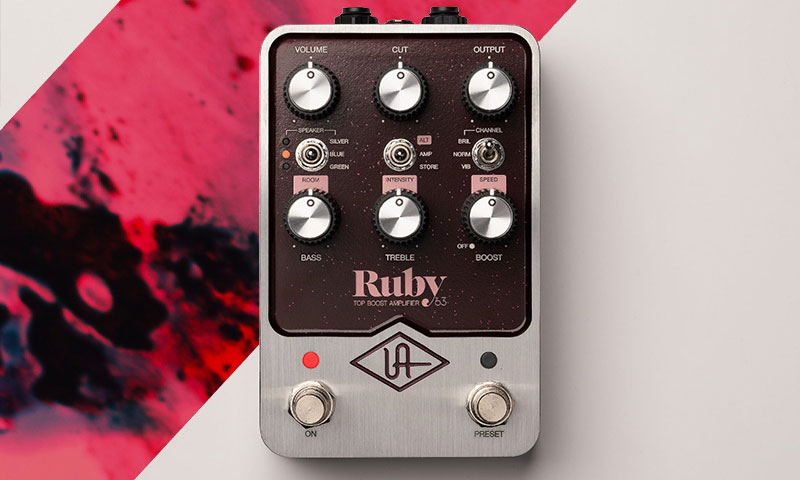 Woodrow '55 Instrument Amplifier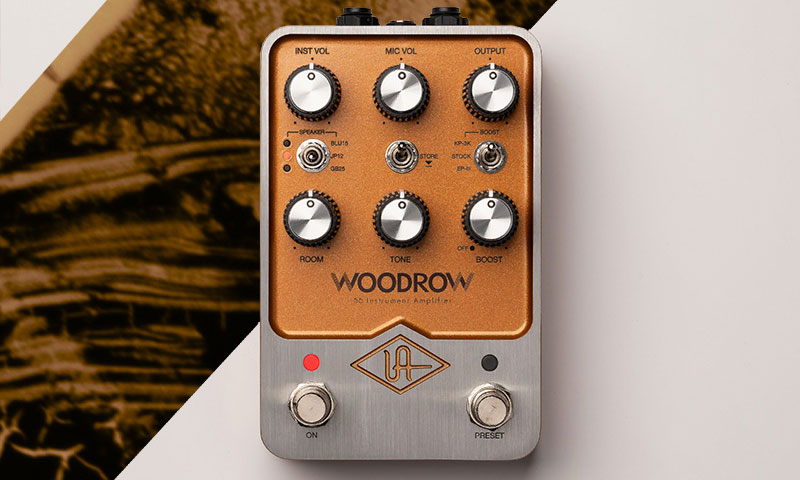 Designed for true tone heads, UAFX Guitar Amp Emulators give discerning guitarists multiple speaker and cabinet pairings, tube reverb and vibrato as found in the original amplifiers, custom boosts and circuit mods, and easy customization and additional features via the UAFX mobile app (iPhone/Android).
"When it comes to tone, guitarists are as discerning as they come," said Bill Putnam Jr., CEO of Universal Audio. "We spared no expense in our multi-year effort to capture the sound of these amps, and knew we were done when we stopped talking and got lost in their sound."
UAFX Guitar Amp Emulators allow users to personalize footswitches, save presets, and get the same tones used by pro guitarists including Tim Pierce, Nels Cline, Cory Wong, and more, courtesy of the new UAFX Control mobile app for iPhone and Android.
UAFX Guitar Amp Emulators are now shipping worldwide, selling at $399.
Where to buy:
UAFX Guitar Amp Emulators ‑ Key Features
Authentic emulations of iconic vintage American and British tube guitar amplifiers
Built on powerful UAFX dual-engine processing and world‑class UAD modeling
Includes speaker cabinet, mic, and room tones derived from award‑winning OX Amp Top Box
Classic speaker and cabinet combinations, custom boosts and circuit mods
Exclusive artist presets and pedal customization via UAFX Control mobile app (iPhone / Android)
Timeless UA design and craftsmanship, built to last decades
Learn more about UAFX guitar pedals:
www.uaudio.com/guitar-pedals.html
Learn more about Dream '65 Reverb Amplifier:
https://www.uaudio.com/guitar-pedals/dream-65-reverb-amplifier.html
Learn more about Ruby '63 Top Boost Amplifier:
www.uaudio.com/guitar-pedals/ruby-63-top-boost-amplifier.html
Learn more about Woodrow '55 Instrument Amplifier:
www.uaudio.com/guitar-pedals/woodrow-55-instrument-amplifier.html