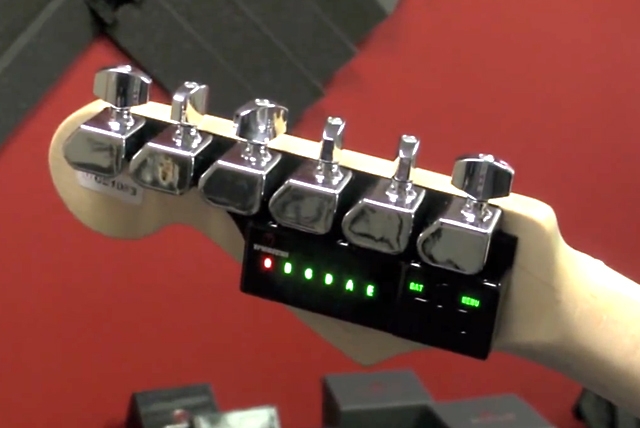 Tronical Shows an Automatic Guitar Tuning Breakthrough at NAMM 2015
MikesGig is supported by its audience. When you purchase through links on our site, we may earn an affiliate commission. Read the full disclosure HERE.
The Robot Guitar Refined
It took Chris Adams 10 years to perfect the lightweight and foolproof auto-tuning system on the revolutionary Gibson Robot Guitar. Aggravated by the never-ending tuning process, he devised a system that would automatically tune a guitar in no time flat. While he was at it, Adams developed the robotic technology that allows the Robot Guitar to switch effortlessly between multiple tunings, keep a guitar perfectly intonated, and even tells you when to change strings.
Watch Chris demo the system on this video and you'll agree that this system really works. And the price, $329 msrp, makes it a real no brainer. And on top of all this – its a non-invasive and reversible retrofit that doesn't add any weight to the guitar's headstock.