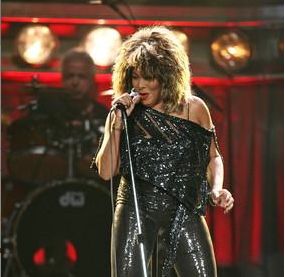 Tina Tuner
MikesGig is supported by its audience. When you purchase through links on our site, we may earn an affiliate commission. Read the full disclosure HERE.
Tina Tuner
American singer and actress whose career has spanned more than 50 years. She has won numerous awards and her achievements in the rock music genre have earned her the title The Queen of Rock 'n' Roll.
"Simply the best? As rock n roll's male dinosaur's stage one comeback after another, it's down to Tina Turner to show them how it should be done"
The Independent
"What's age got to do with it? Tina's stage show is spectacular and she has the outfits to match"
The Times
"If you had to say what that feeling is with Turner, it's a feeling of triumph: I've come this far, I've done it – I'm still standing"
Daily Telegraph
Eight-time Grammy Award winner and Rock & Roll Hall of Famer, Tina Turner, makes her long-awaited return to arenas throughout North America and across Europe. Tina's brand new stage show features hit after hit spanning Turner's entire career, with a spectacular and stunning production plus the singer's incredible band, innovative choreography, hi-tech lighting and much more. The tour kicked off in the United States on October 1 and runs through Europe, concluding in April 2009.
By TinaTurnerLive.com