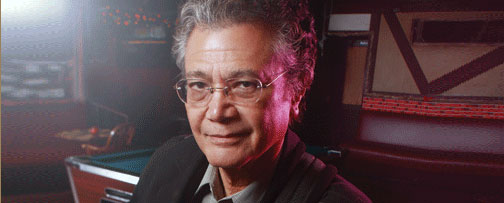 Righteous Brother's Guitarist Socal Blues Legend Barry Rillera
MikesGig is supported by its audience. When you purchase through links on our site, we may earn an affiliate commission. Read the full disclosure HERE.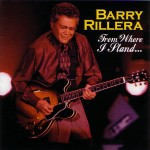 Barry Rillera is a music vet in the truest sense of the word. After graduating college and teaching grammar school for two years, he went on the road with two hometown friends, The Righteous Brothers, and never looked back.
In a touring career with The Righteous Brothers which spanned some 30 years, he served as their lead guitarist, bandleader and tour manager. During some quiet periods in their career, Barry took time off to tour with two bands of which he was particularly proud – Ray Charles (one year) and the Southern R&B/ Rock Group, White Trash.
Where to buy:
He also recorded with Ray Charles amongst many others, and did an album with Jerry LaCroix & White Trash for Columbia.
But, his heart has always been with the blues ever since he first learned to play by listening to B. B. King 78 records. This opened his mind to the possibilities the electric guitar had in store for the changing music scene at that time.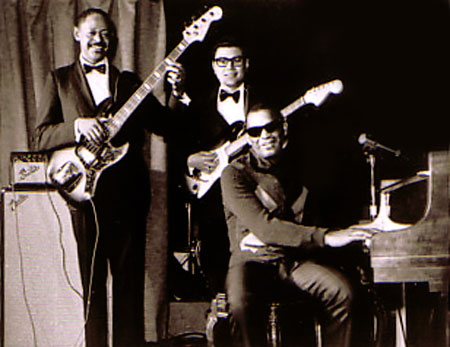 Barry has stopped touring as a sideman for other singers to pursue a solo career, firmly believing he has something to offer.
Barry continues to follow his passions, which are performing live and writing more blues material.
"From Where I Stand" is his first solo effort of original material, and gives an insight into his many, varied influences from a bluesy standpoint.
Text and images from www.barryrillera.com
Barry plays regularly at Tumbleweeds in Huntington Beach, Laguna Beach's Sandpiper Lounge and other venues throughout Southern California. Check his web site www.barryrillera.com for details.
I've heard Barry and his band several times in small local clubs and they are definitely worth the listen. He plays one of my all-time favorite guitars, a vintage Gibson ES-335, and he really makes it sing. If I had to compare his sound I'd say its a cross between BB and Boz built on a foundation of Blues, 50s/60s rock and Jazz voicings. The songs on his CD are well crafted and well produced and Barry is equally brilliant on vocals and guitar. You can find sound samples and links to buy on his web site. Enjoy.
-Mike