"THE PECHSTEIN" – The electric guitar which has been fermented for 1 year in wine barrel.
MikesGig is supported by its audience. When you purchase through links on our site, we may earn an affiliate commission. Read the full disclosure HERE.
A world wide unique project has been performed in Deidesheim/Germany. Deidesheim is a lovely little winemaker-town located at the border of the Palatine Forest (South-Western Germany) – only minutes away from the Rhine River.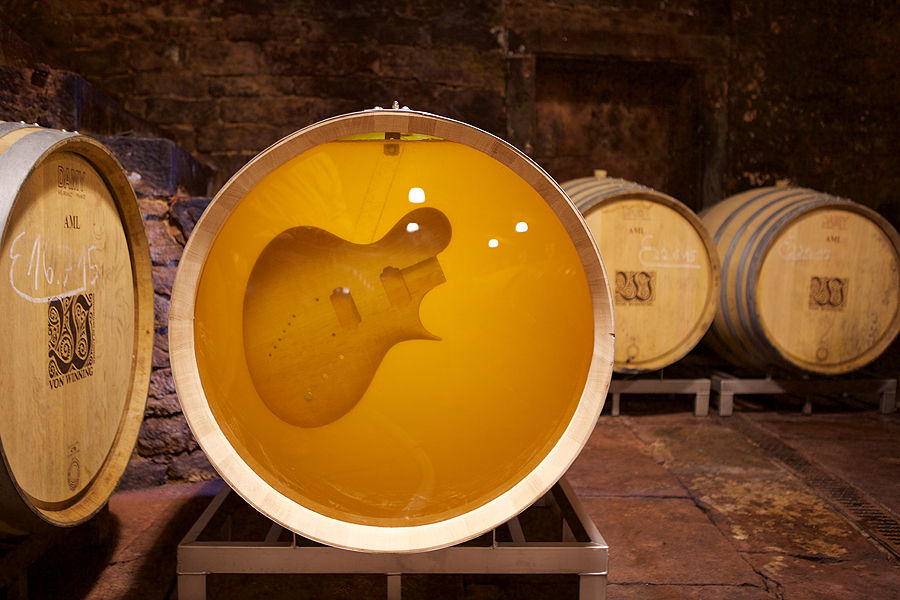 Out of a local cut oak tree, the barrel maker Ralf Mattern made a wine barrel and the guitar maker Jens Ritter made a guitar body. They mounted the guitar body inside the wine barrel and fermented it in the Grand Cru Riesling Pechstein of the winery Von Winning. The instrument was fermented for 1 year in the wine and finished after the wine was bottled.
The result of this project is an unique Riesling wine and an absolute one of a kind electric rock guitar!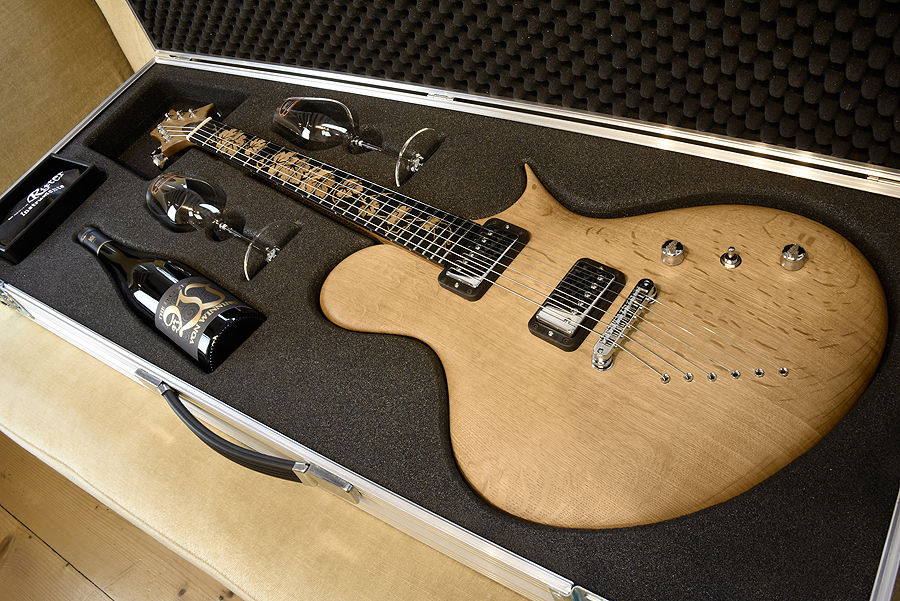 The approximately 500 bottles of wine will be sold end of 2017 and the instrument will be auctioned in November 2017. The money will be donated 100% to the Children Cancel Research!
You will find detailed Information about this unique project on this website: www.thepechstein.com
For further information about the project contact: [email protected]
General information:
Project Initiator: www.k-t-w.com
Winery: www.von-winning.de
Barrel Maker: www.fassmanufaktur-mattern.de
Guitar Maker: www.ritter.guitars