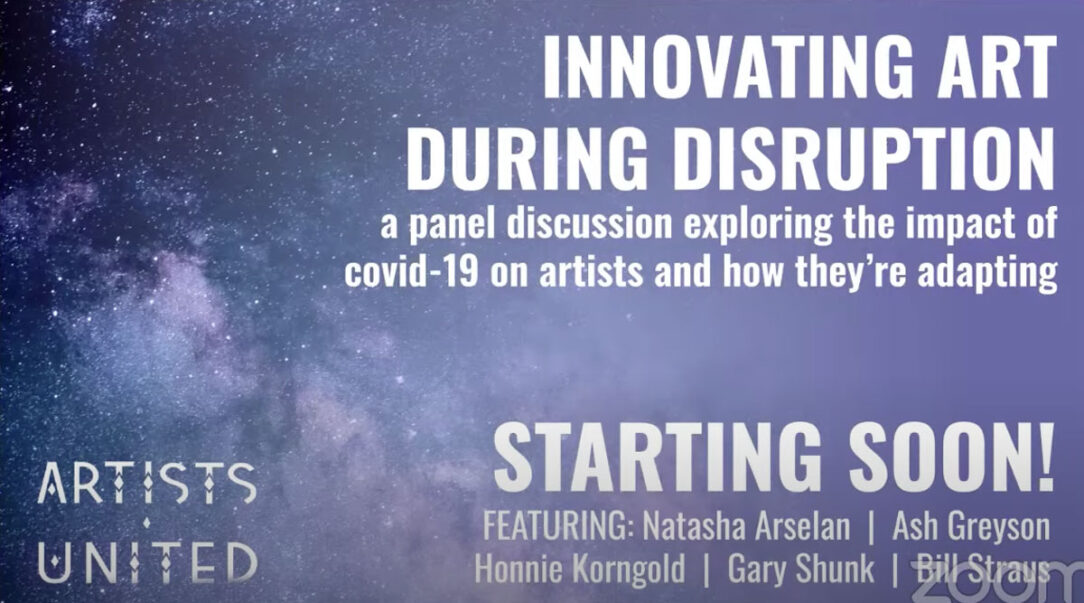 The Artist On Pause: How And When To Hit Play
MikesGig is supported by its audience. When you purchase through links on our site, we may earn an affiliate commission. Read the full disclosure HERE.
A Take On Archetypal Astrology & Indigenous Insights
Do you feel like you have hit the pause button with your creativity, productivity, passion, insight, getting going, or being moved and inspired during 'The Great Pause' of 2020?
Uncertainty and fear can cause us to become inert or freeze all together. Our panelists bring together a variety of archetypal and indigenous perspectives to help us see how and why we are where we are collectively and perhaps individually, and ways to move back into the felt sense of creativity and inspiration.
Join us for a virtual panel Monday, November 23 at 1:00 PDT on our Artists United YouTube channel or our Facebook page (@ArtistsUnitedOrg) as we go live to talk with:
Becca Tarnas, PhD, is a scholar, artist, and editor of Archai: The Journal of Archetypal Cosmology. She received her doctorate in Philosophy and Religion from the California Institute of Integral Studies (CIIS), with her dissertation titled, The Back of Beyond: The Red Books of C. G. Jung and J. R. R. Tolkien. Her research interests include depth psychology, literature, philosophy, and the ecological imagination.
Website: BeccaTarnas.com
Twitter: @BeccaTarnas
Instagram: @Becca.Tarnas
Jasmine Anwuli Michaels, MA is a musician, mystic and a seer who is a current PhD student in the Women's Spirituality Department at California Institute of Integral Studies (CIIS). Her passion lies in the deep mysticism and wisdom of Serpent medicine, otherwise known as Kundalini, Tantra, and Idemilli worship in Igbo Indigenous spirituality.
Instagram: @radiantriverspirit
Facebook: @radiantriverspirit
Russell Spears is a disabled veteran of the first Iraq War. After the military, he moved to Pensacola, Florida, and became a priest of the West African cultural system of Orisha/Ifa. He and his wife, Nielah Spears, created the non-profit organization Performance, Blessings & Jazz, Inc., whose mission is to inculcate ART as a way of life by providing a stage for young people, ages 8-18, to perform for international audiences.
Twitter:@[email protected]
Instagram: @babaadelana_
Facebook: @[email protected]
Who We Are: Artists United is an international arts advocacy organization that creates a place for artists to connect to ask for help and offer help, to work in reciprocity with coaching, collaborating, mentoring and networking. We help artists minimize having to recreate the wheel when they want to expand their art or art business. Check us out and sign up for our newsletter at www.artistsunited.net.