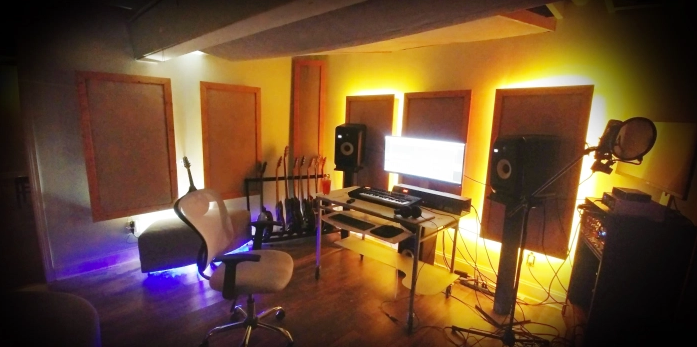 Five Essential Tools For The Recording Musician – and They Are Free!
MikesGig is supported by its audience. When you purchase through links on our site, we may earn an affiliate commission. Read the full disclosure HERE.
My favorite free resources that will help any musician to play, write, produce and record music in their home studio.
There is a lot of great software and hardware available to make high quality recordings in your home studio. This article delves into 5 useful tools that I've discovered that will help make the most out of your writing, producing and recording efforts – and they are all free. Here they are – in no particular order.
Easy Voice Recorder
I can't tell you how many times I wished I had a recorder with me to sing a line to remember a tune or lyric. Now all you need is your smart phone and Easy Voice Recorder from Digipom.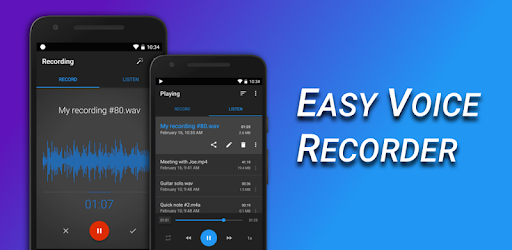 This app, available for Android and Apple, is super easy to use and is packed with helpful features. Just tap the red record button to record and again to stop recording. Once recorded, your track can be named, shared or deleted. I use this app to record ideas or memos to myself. I'll also use it in my studio to record a song to finalize an arrangement before working with my DAW – quick and easy.
https://www.digipom.com/portfolio-items/easy-voice-recorder/
The Oolimo Chord Finder and Analyzer
Do you ever work on an original composition and come up with odd chord voiceings not knowing what to call the chord? Oolimo is an app and web tool that will answer that question and much more. The Analyzer Tab will not only identify the chord and show the notation, but it will show inversions, transpose and play the sound and more. You can use the Chord Finder to learn how to play new chords.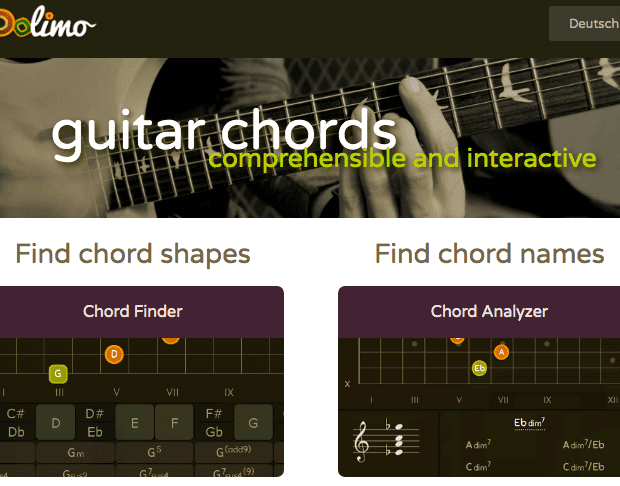 The website is a comprehensive learning tool for guitar chord theory and includes a self test section. A great site to expand your knowledge.
https://www.oolimo.com/index.php
Mixing reference tracks on Spotify
Izotope has published a comprehensive playlist on Spotify that comes in handy when mixing, mastering or fine tuning the sound of your studio. Including many genres including: rock, hip hop, soul, blues, R&B, smooth jazz, big band, rap and more. All tracks are great representations of their genre that I've used as a helpful reference while recording and mixing. And, they're wonderful just to listen to.

Of course, there are many resources for reference tracks. This is a great place to start – and its free. You can access it online or through the app.
https://open.spotify.com/playlist/2CQx0loaMW25K3axp6C5lr
KRK Audio Tools App
KRK has released an app to assist in setting up and optimizing the sound of your KRK monitors. It's a free suite of professional studio tools and includes five useful analysis-based components that help setup any brand of monitors, and one powerful tool (EQ Recommendation) that helps acclimate the new KRK ROKIT G4 monitors to their individual acoustic environment. I have a pair of the Rokit 5 G4 White Noise monitors that look and sound fantastic and I found this app very helpful in setting up the room.

One thing to be aware of is the app will work to some degree with Android devices but is optimized to work with the mic on the iPhone for RTA functions.
https://blog.krksys.com/2019/07/19/now-available-for-android-and-ios-whats-so-special-about-the-krk-audio-tools-app/
Audio Check Website
AudioCheck is a website that gives you access to an extensive collection of sound tests, playable online and downloadable in high-quality formats for patrons. The audio material provided here will help you assess the audio equipment connected to your computer. Using this website, you will be able to:
Test your hearing, speakers, headphones, digital-to-analog converters… and more!
Design your own sound tests using our high quality waveform generators.
Download our sound files to your favorite audio player, and use your player as a portable audio test device.

A lot of fun with test tones on this site.
https://www.audiocheck.net/index.php