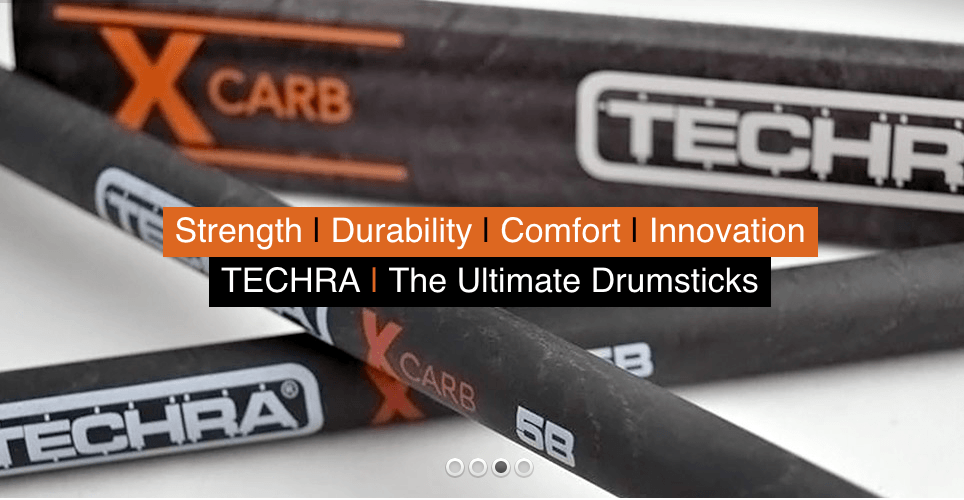 Techra Carbon Fiber Drum Sticks
MikesGig is supported by its audience. When you purchase through links on our site, we may earn an affiliate commission. Read the full disclosure HERE.
Innovative drum sticks produced from an injection molded carbon fiber polymer give drummers a green choice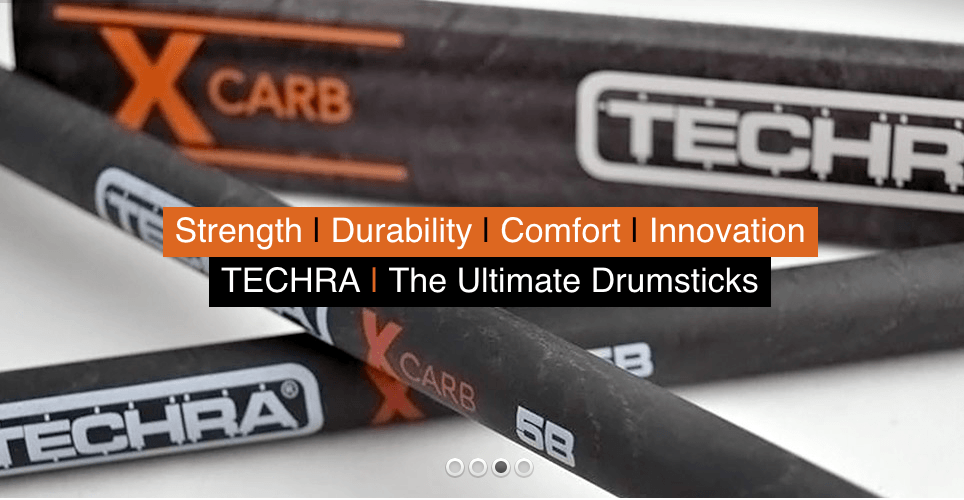 TECHRA POLYMER carbon fiber drumsticks were developed to create balance, control, stiffness, vibration absorption, and durability. Because the weight of Techra sticks is the same as comparably sized sticks made of wood, the drummer can play with the same force and technique. A built-in anti-vibration device helps dissipate the natural vibrations of the drumsticks so the drummer can transmit maximum energy required to produce great sounds and to play long, demanding shows.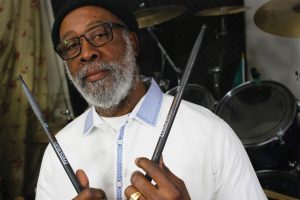 Bob Marley and Ziggy Marley drummer Carlton "Santa" Davis loves these sticks and says that they add clarity and punch to his drums and cymbals. Beyond the great sound, the carbon fiber sticks are more durable and lighter than wood – so less sticks are needed in the gig bag – and more trees are left in the forest. Because of their great performance, the sticks are a no compromise alternative to wood sticks.
Techra drum sticks were developed by Alessandro Bordignon, a bass player who always wanted to be a drummer. After developing high performance compounds applied to a wide variety of high demanding applications in fields like automotive, heavy mechanics, medical, appliances, etc., he returned to his passion for drums. Working with an engineer/drummer at his company, and utilizing their over 50 years of experience with cutting edge technology, the Techra drum sticks were born.