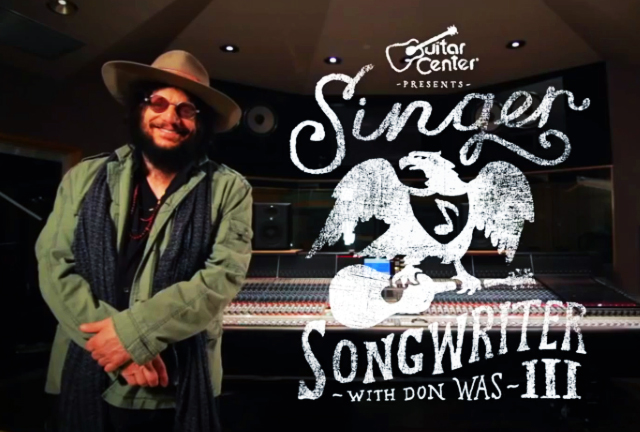 TC-Helicon Supports Guitar Center's 3rd Annual Search for the Best Singer-songwriter in America
MikesGig is supported by its audience. When you purchase through links on our site, we may earn an affiliate commission. Read the full disclosure HERE.
Guitar Center offers emerging musicians the chance to win $25,000 and head into the studio to record with Grammy Award-winning producer Don Was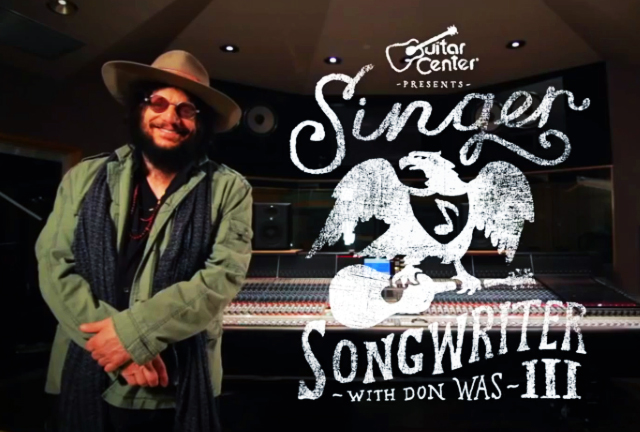 • This year's winner will get the chance to record a studio E.P. with Grammy Award-winning producer, Don Was, and will receive $25,000 in cash, along with a host of musical gear from top industry sponsors.
• Don Was will select the top 10 finalists from the 140 most popular, fan-selected artists from across the U.S.
• Winner of Guitar Center's Singer-Songwriter season one, Josh Doyle has gone on to sign with CTK Management and The Agency Group, release an E.P., and make a national television debut on Jimmy Kimmel Live!
• Guitar Center's 3rd annual Singer-Songwriter competition opens September 3, 2013 and submissions will be accepted until November 3, 2013
Westlake Village, CA (September 3, 2013) – Guitar Center's Singer-Songwriter program kicks off its third installment today, searching for the next great, undiscovered songwriter. With nearly 30,000 submissions received in the first two years of the artist discovery program, thousands of aspiring singer-songwriters across the country will once again have the chance to catch their first big break and take their careers to the next level.
Having already helped springboard the careers of two talented artists under the care of producer John Shanks, Guitar Center sets out to unearth new talent this year with the aid of Grammy Award-winning producer Don Was. Was brings an incredible range of experience to the competition having produced music with John Mayer, Lucinda Williams, Scotty McCreery, Ziggy Marley, Bonnie Raitt and the B-52s, as well as legends like Bob Dylan, The Rolling Stones, Iggy Pop and countless others.
The winner of Guitar Center's Singer-Songwriter 3 will work in the studio with Was to record a 4-song E.P. and will receive new gear and $25,000 in cash.
"I've been making records for 35 years and I've been really lucky.  Trying to catch a break in this business can be the most helpless feeling in the world, but it just takes one person to hear your work and say 'this could be really good'," says Don Was. "Guitar Center's Singer-Songwriter is going to make some peoples' lives better and it may very well allow somebody to have an incredible career."
Hear more of Don Was' thoughts on the program here: http://www.youtube.com/watch?v=HUlw3nMNWjA&feature=youtu.be
Guitar Center's Singer-Songwriter 3 Winner Will Receive:
• A 4-song E.P. with Grammy Award-winning producer Don Was
• $25,000 Cash
• New gear from Akai, Avid, Bose, D'Addario, Fender, Korg, Martin, M-Audio, Shure, TC-Helicon, Converse and Zoom
• A feature on the award-winning podcast series: At: Guitar Center with Nic Harcourt
• Recording time at the Converse Rubber Tracks Studio in New York
• Worldwide digital music distribution from TuneCore
• Feature story in American Songwriter magazine
"With two successful years behind us, Guitar Center's Singer-Songwriter continues to build alongside the success of our winners," says Dustin Hinz, Director of Music Marketing and Artist Relations for Guitar Center. "We are honored to present the nation's most promising singer-songwriters with the opportunity to work with Don Was – one of the industry's most prolific producers. Collaborations like this are the ultimate manifestation of Guitar Center's longstanding commitment to supporting musicians."
HOW TO ENTER:
• Beginning September 3, 2013 through November 3, 2013 unsigned singer-songwriters from across the United States are invited to submit an original live music performance video at www.guitarcenter.com/songwriter. Submissions will be ranked through the use of RevImage, a leading social television platform that syndicates and measures content engagement throughout web.
• All artists who enter will be ranked based on their online fan growth during the first round. In the second round, the top-ranked 140 artists will be reviewed personally by Grammy-Winning producer Don Was who will handpick 10 finalists to perform live in Los Angeles, CA where one winner will be chosen.
• This year's partners for Guitar Center's Singer-Songwriter include: American Songwriter, Fender, Korg, Martin Guitar Company, Shure Microphones, ASCAP, M-Audio, Akai, FILTER Magazine, Converse, Bose, D'Addario, Zoom, TCGroup, Tunecore, Avid, and the Keep A Breast Foundation.