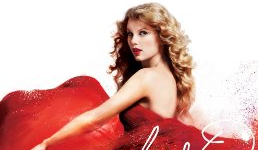 Taylor Swift New Song – Speak Now
MikesGig is supported by its audience. When you purchase through links on our site, we may earn an affiliate commission. Read the full disclosure HERE.

This is Taylor Swift singing Speak Now October 26, 2010 on That Show…
What Taylor is saying.
'Speak now or forever hold your peace,' the words said by preachers at the end of wedding ceremonies all over the world, right before the vows. It's a last chance for protest, a moment that makes everyone's heart race, and a moment I've always been strangely fascinated by. So many fantasize about bursting into a church, saying what they'd kept inside for years like in the movies. In real life, it rarely happens.
Real life is a funny thing, you know. In real life, saying the right thing at the right moment is beyond crucial. So crucial, in fact, that most of us start to hesitate, for fear of saying the wrong thing at the wrong time. But lately what I've begun to fear more than that is letting the moment pass without saying anything.
I think most of us fear reaching the end of our life, and looking back regretting the moments we didn't speak up. When we didn't say 'I love you.' When we should've said 'I'm sorry.' When we didn't stand up for ourselves or someone who needed help.
These songs are made up of words I didn't say when the moment was right in front of me. These songs are open letters. Each is written with a specific person in mind, telling them what I meant to tell them in person. To the beautiful boy whose heart I broke in December. To my first love who I never thought would be my first heartbreak. To my band. To a mean man I used to be afraid of. To someone who made my world very dark for a while. To a girl who stole something of mine. To someone I forgive for what he said in front of the whole world.
For the last two years, I've been writing and recording an album called Speak Now. I only have the option of writing about things that happen in my life, so thankfully a LOT has happened in my life in the last two years. I know I don't always say the right thing at the right time or speak up when I should, but I write it all down. I get my guitar and a pen and all of a sudden, I have a chance to say exactly what I meant to say in real life. Some of the things I wrote about are things everyone saw me go through. Some of the things I wrote about are things nobody ever knew about. I'm beyond excited for you to hear these stories and confessions.
I think it's important that you know that I will never change. But I'll never stay the same either. Must be a Sagittarius thing.
I'm pretty stoked that you read this whole thing. I commend you for that. This was ridiculously long, and you probably have other stuff you could've done in the last four minutes. So to you, or anyone else who has spent four minutes on me in some way– listening to just one song, or watching one of my videos….Thank you. I love you like I love sparkles and having the last word. And that's real love.
–Taylor