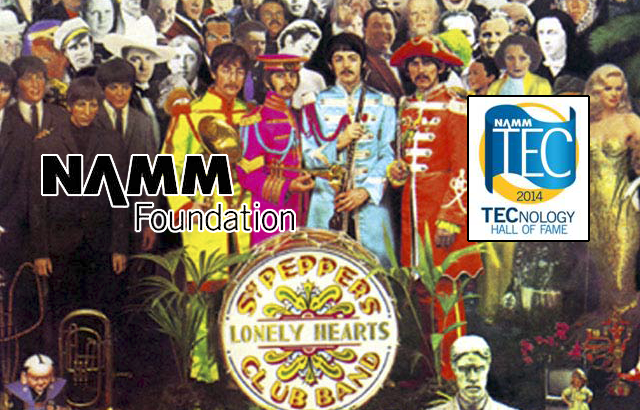 Studer J-37 That Recorded The Beatles To Be Inducted Into TECnology Hall of Fame At NAMM 2014
The Studer J-37 4-track that recorded "Sgt. Pepper's Lonely Hearts Club Band" will be inducted along with 9 other breakthrough audio and recording technologies
MikesGig is supported by its audience. When you purchase through links on our site, we may earn an affiliate commission. Read the full disclosure HERE.
The Studer J-37 4-track that recorded "Sgt. Pepper's Lonely Hearts Club Band" will be inducted along with 9 other breakthrough audio and recording technologies
The NAMM Foundation has announced 10 historic 20th-century musical and sound inventions ranging from 1915 through 1998 that will be inducted to its ninth TECnology Hall of Fame. Inventions that have greatly impacted the audio, sound and recording industries will be presented Saturday, January 25, 2014 as part of The NAMM Show's H.O.T. Zone.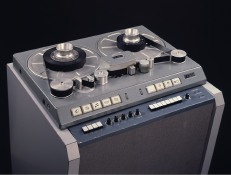 Fans of The Beatles' smash hit "Sgt. Pepper's Lonely Hearts Club Band" will be interested to note that the album was recorded on the Studer J-37 4-track, an invention that dates back a half century. The Klark Teknik DN360 graphic equalizer was first revealed 30 years ago and continues to demonstrate its staying power among professional audio systems. Both will be recognized, along with eight other significant inventions, including keyboards, monitors and microphones.
"Modern-day audio and recording professionals all have the early fathers of invention to thank for superior creativity and breakthrough ideas that allow for 21st Century innovations," said George Petersen, TECnology Hall of Fame chairman. "It is both beneficial and important to honor these early pioneers who made significant contributions that continue to literally be heard all around the world."
The TECnology Hall of Fame was established in 2004 to recognize companies and products that have significantly contributed to the advancement of audio technology. The 2014 inductees were chosen by a panel of more than 50 recognized audio experts, including authors, educators, product designers, production professionals and others.  The presentation is scheduled during the NAMM Show, which is one of the largest global music industry trade shows.
The 2014 TECnology Hall of Fame Inductees are:
1915 First practical audio amplifier – Western Electric
1930 Bass-reflex loudspeaker patent – Bell Labs
1959 Echoplex tape delay – Mike Battle
1963 Mellotron tape-loop keyboard instrument
1964 Studer J37 4-track recorder
1984 Klark Teknik DN360 graphic equalizer
1986 Yamaha SPX90 digital multi-effects processor
1988 Akai MPC60 sequencer/drum machine
1991 Genelec 1031A active studio monitor
1998 Royer Labs R-121 ribbon microphone
About the TEC Awards
The TEC Awards were founded in 1985 and presented by the TEC Foundation for Excellence in Audio. In 2013 the TEC Foundation was merged with the NAMM Foundation, the educational and charitable arm of NAMM, presenters of the largest trade-only show for the music products industry.
About the NAMM Foundation
The NAMM Foundation is a nonprofit organization with the mission of advancing active participation in music making across the lifespan by supporting scientific research, philanthropic giving and public service programs from the international music products industry.