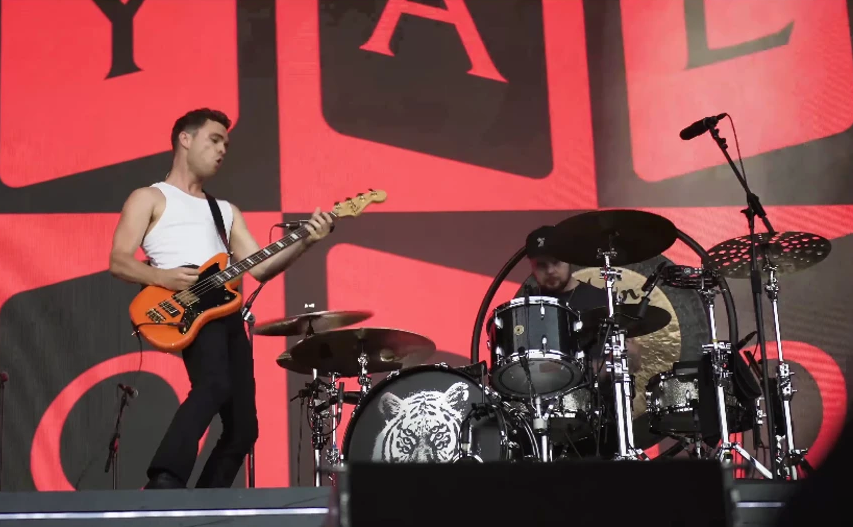 Royal Blood's Mike Kerr On 'Doing It Wrong' and Creating His Own Sounds with Gamechanger Audio
MikesGig is supported by its audience. When you purchase through links on our site, we may earn an affiliate commission. Read the full disclosure HERE.
Gamechanger's Plasma Pedal uses high-voltage discharges within a xenon-filled tube to produce an entirely new landscape of distortion possibilities
In a world overwhelmed with predictable and creatively emaciated mainstream rock acts, UK duo Royal Blood has made a career out of driving its savagely inspiring albums and live performances forward using uncommon techniques and a unique combination of effects pedals trickery and dynamic shifts. Instrumentally, the band is comprised of a simple yet explosive core: Mike Kerr on bass and vocals and Ben Thatcher on drums. Kerr, who has been experimenting with various tones and effects on his bass since the band's inception in 2011, has made being unconventional part of his modus operandi.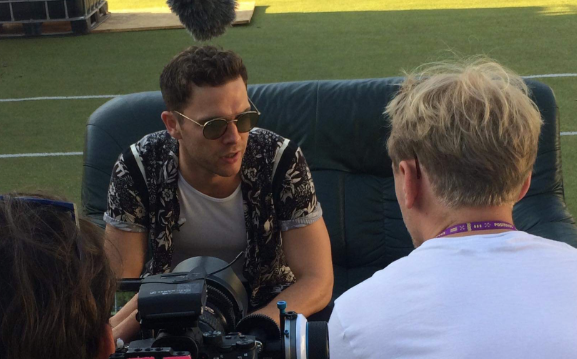 On wanting to 'do things wrong'
"It felt like such a natural thing to do because I wanted to be a part of what I was listening to," Kerr said, referring to a life spent in pursuit of music. "It's just always been a part of my life." Kerr's musical origin story is a mix of thoughtful deconstruction and gut-level inspiration. He started early at the age of six with piano lessons and the occasional guitar lessons from his mother. All the while, he was taking in musical influences from the family music collection – soaking up music by Elvis Presley, The Beatles, and Queen – which informed an approach that would ultimately favor songwriting and moments of pure energy over formal schooling. "I never enjoyed reading music very much," he said. "I got more drawn towards songs and things that I could sing to. I remember putting on this Elvis Presley Greatest Hits CD and just running around and kind of losing my mind, going crazy to it."
Once he started playing in his own bands as a teenager Kerr started to discover the magic of effects pedals which led him to one of his current secret weapons in Royal Blood, an amp switcher pedal. "I'd initially discovered it from reading about Jeff Buckley, how he'd use different amplifiers for his clean sound and his distorted sound," he said. "Once I got one it wasn't really so much the amps that was interested as it was the switcher box because it became like a magic trick. You could make something happen on different sides of the stage."
To force himself to be even more creative, Kerr found himself playing the bass, an instrument he had no prior experience on and has ultimately become his main instrument in Royal Blood. "I didn't know what I was doing on bass and that opened up a lot of creativity for me," he said. "I found myself coming up with melodies and riffs that I never would have done otherwise." His approach to sounds on the bass has continued in this lineage, as he typically finds himself playing through guitar amplifiers and effects for his own unique sonic signature.  "You shouldn't really put a bass through a guitar amp, but that sounded better to me, so I did it," he said. "I have the most fun not copying anyone else. I want to do things wrong, I don't want to do things right."
'Boilermaker' and converging electricity
While Kerr's pedalboard is extensive and would look right at home in the CERN laboratory for nuclear research, he has a discriminating approach to his choice of pedals. "If it's a pedal, I have to be sold straightaway because there are so many pedals in the world now. The things that work just kind of stay there until something comes along that does the same job better. For me there has to be a creative thing with it. If I start writing riffs as soon as I plug it in, then I've got to have it." Kerr says the Plasma Pedal began informing him the second he plugged it in: "I started writing some really big riffs for our new album straight away. It was inspiring to me and behaving in a way that was unique."
We're playing a new tune at the moment called "Boilermaker", he continues. "That was an example really of the sound of a pedal informing riffs. My tech would always talk about it and said 'It looks so cool.' And to be honest, that's a big part of it — it's got to look cool and it's got to sell itself. I also like it because it is heavy and feels like there is a bit of machinery in there. It feels functional rather than a gimmick." But looks can only go so far for Kerr — it is the sound and the sonically creative variations that count the most.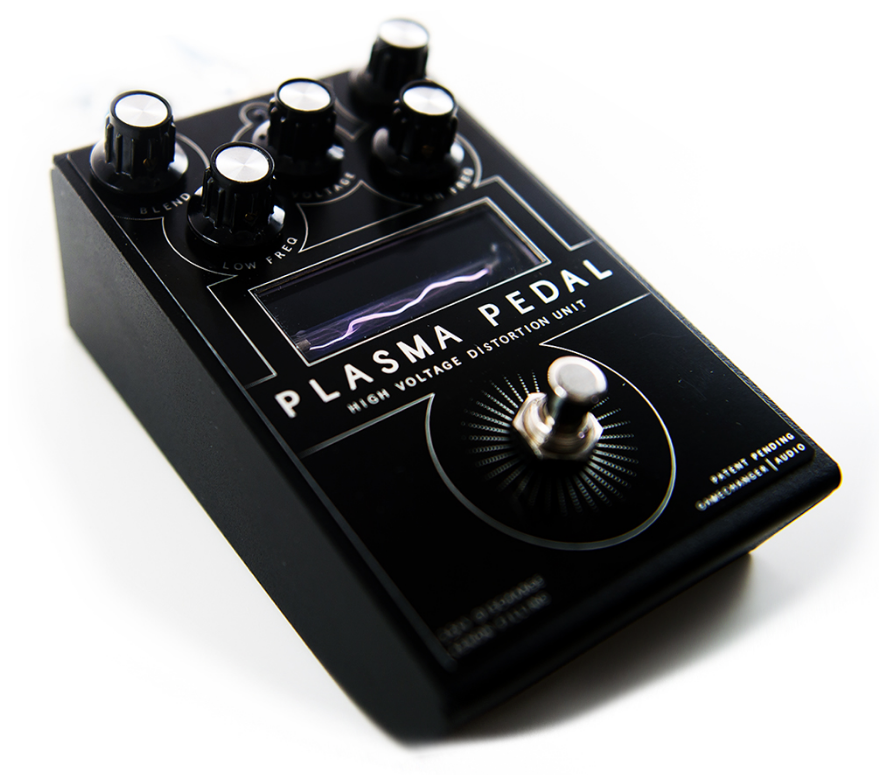 In a world containing an almost unfathomable choice of guitar pedals and fancy paint jobs, Kerr is drawn to the Plasma Pedal because of it its utterly unique sound characteristics. He is also a big fan of its natural noise-gating capabilities that can be achieved by turning the BLEND knob. This feature allows players to achieve extreme contrasts between individual notes while eliminating all of the in-between noises created by the instrument's pick-ups or by humming strings. "Because of its nature using the voltage and the ability to gate it the sound, there is something special about how the sound kind of exits — emitting this sort of crackle and fuzz. And it sounds cooler."
For more information on Royal Blood, visit https://royalbloodband.com.
For more information on Gamechanger Audio's Plasma Pedal, please visit https://www.gamechangeraudio.com/plasma.
About Gamechanger Audio
Gamechanger Audio was founded by four friends committed to exploring the uncharted territories music electronics, to create devices that provide real value while stretching the imagination of both musicians and engineers.
The company has been praised for innovation in creating its inaugural PLUS Pedal, the world's first sustain and sostenuto pedal for all melodic instruments, based around a proprietary audio algorithm that lets users capture and sample small parts of the connected instrument's signal in real time and loop them into a seamless, warm, and responsive sustained tone; and its PLASMA Pedal follow-up, forming the basis of a unique approach within the realm of overdrive and distortion by transforming the connected instrument's live signal into a series of continuous high-voltage discharges within a xenon-filled tube. The latter has since been applied to a 19" Rack format and Eurorack modular format.