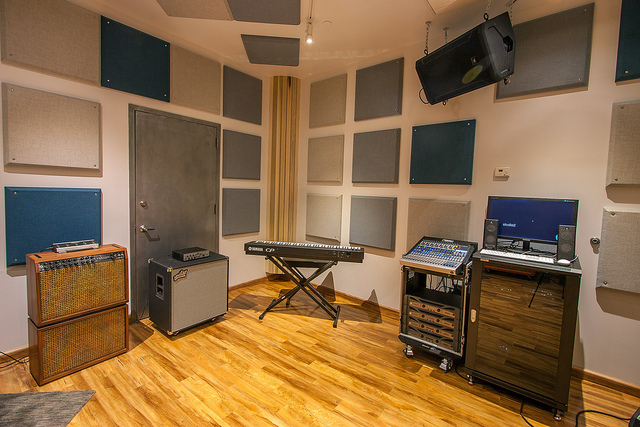 Replay Studios Steps Up the Rehearsal Experience with StudioLive
MikesGig is supported by its audience. When you purchase through links on our site, we may earn an affiliate commission. Read the full disclosure HERE.
Amid the hustle of Manhattan's creatively inspiring West Village, Replay Music Studios has quickly established itself as one of the city's most advanced rehearsal spaces. Replay's three rehearsal rooms sport advanced digital A/V systems that enable bands and artists to create high-quality audio and video recordings of their songs and performances on the spot. They can use those recordings to review their arrangements and performances, offer them to their fans, and even upload them to the Web.
PreSonus® StudioLive™ 16.4.2 digital consoles are at the heart of this high-tech rehearsal studio: one in each of Replay's spacious rooms. The facility's founder, John Rubin, selected the StudioLive mixer for its flexibility, as well as the exceptional ease-of-use it provides for the artists who practice at Replay. "Originally, we were going to equip the rooms with analog consoles," says Rubin, "but then a friend who does a lot of live sound recording suggested we check out the StudioLive."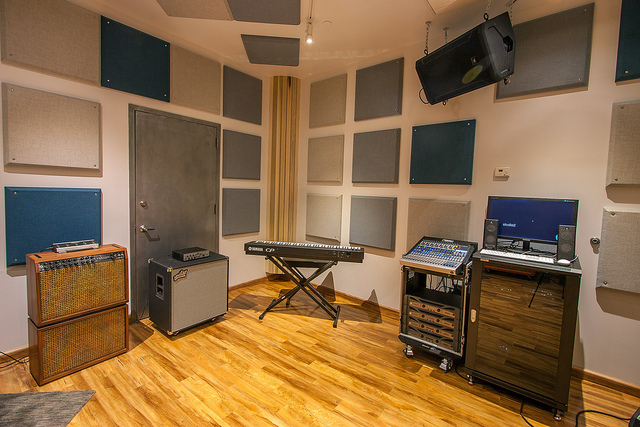 Rubin says they were initially impressed by the StudioLive's intuitive workflow, as well as the sonic quality of the desk and its preamps. "But once we began to focus on creating high-caliber recording capability for our clients' sessions, that's when the StudioLive's flexibility really began to shine. These little consoles have so much more to offer."
The StudioLive 16.4.2's 32-in/18-out FireWire digital interface delivers myriad routing capabilities, enabling Rubin and his team to fine-tune the signal path in each room. "Incorporating different combinations of signal paths within the StudioLive enabled us to optimize the vocals, bass, and other aspects of the mix to create a better-sounding live mix to the studio computer," says Rubin.
Ultimately, the clarity of the recordings was far beyond what most of their clients were accustomed to from a rehearsal facility. "We ended up with recordings that were very clean and well defined, with the vocals up front in the mix," says Rubin. "Then people started asking us to refine the mix even more, asking for some reverb on the vocals, compression on the bass, things like that. Since the StudioLive allows you to route its 32-bit effects through the aux buses, it was easy to give them all the effects and processing they wanted within the two-track mix."
Replay clients can also bring their own laptop to a rehearsal, connect it to the StudioLive console via FireWire, and easily create a multitrack recording of their session using PreSonus Capture™ software. Capture's inputs and outputs are preconfigured to the StudioLive's channel inputs and FireWire returns, enabling artists to start recording a multi-channel recording session with a single mouse click. "People can leave with their multitrack mix and continue overdubbing and mixing their project wherever they choose," Rubin observes.
In one of the world's most competitive music markets, Replay Studios has quickly gained a reputation as an innovative, tech-savvy facility. Thanks to good planning and smart tech decisions like the StudioLive, John Rubin can offer his clients not just a better rehearsal experience but a better way to capture that experience for themselves and their fans.