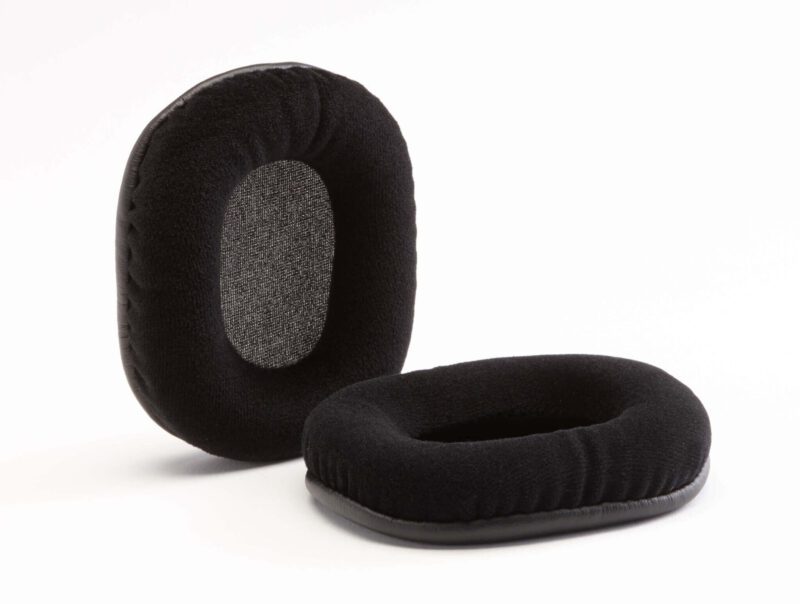 NAMM 2022 News – Dekoni Audio Makes Your Headphones Useful Again With Premium Earpad Replacements
MikesGig is supported by its audience. When you purchase through links on our site, we may earn an affiliate commission. Read the full disclosure HERE.
Most headphones are built with poor quality earpads that disintegrate in a short time – Dekoni has the solution
Started in New Jersey in 2015, Dekoni specializes in premium replacement earpads and other accessories for headphones and earbuds. Their brand promise is lasting quality, perfect physical and sonic fit, and a more comfortable wearing experience compared to earpads provided by headphone manufacturers.
I met up with Dylan Scarzafava, Dekoni Product Manager, at NAMM 2022 to have him replace the failing earpads on my Audio-Technica ATH-M50 that were on their second set of factory pads.
Watch the video interview with Dylan of Dekoni replacing earpads

The earpads were replaced in a matter of minutes and are noticeably more comfortable with less pressure on the ears. The soft velour finish feels good against my ears and I'm happy to put these phones back into service. The Dekoni pads are very similar to the pads that Sennheiser uses on their HD 400 Pro headphones.
Where to buy:
Description
Audio Technica ATH-M50x Velour Repacement Earpads (ATH-M20x, ATH-M30x, ATH-M40x, ATH-M50, ATH-M50x Sony MDR-V7506) are designed to be breathable and lightweight yet still comfortable and a step above the standard. Velour is a breathable, lightweight fabric we use to surround a foam core and we make them for many models as replacements. Some people like the velour pads because they allow more airflow to the ears during your listening experience yet still create sufficient isolation from outside sound sources.
msrp: $34.99
As of this writing the earpads look good and feel good – and with the 2 year warranty and 30 day no questions asked return policy, I can safely recommend them. I'll update you after 2 years.
For more information on Dekoni go to dekoniaudio.com.