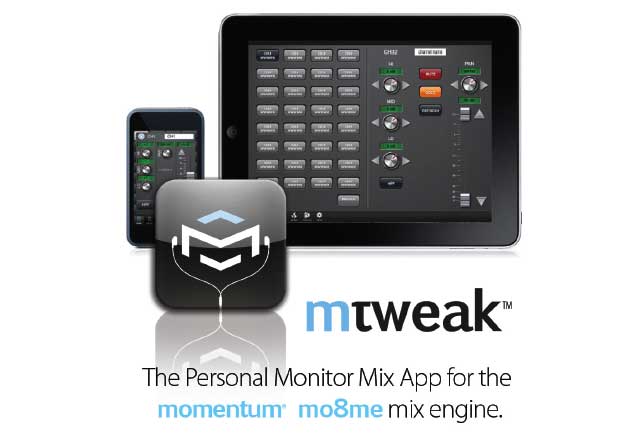 NAMM 2011 – Pro Co Momentum Mtweak App Upgraded For Apple Ipad
MikesGig is supported by its audience. When you purchase through links on our site, we may earn an affiliate commission. Read the full disclosure HERE.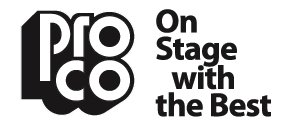 mtweak, Pro Co's iPhone/iPod Touch App to complement the mo8me personal monitor mixer, a component of their Momentum™ Digital Audio Distribution Network is now upgraded for use with the Apple iPad.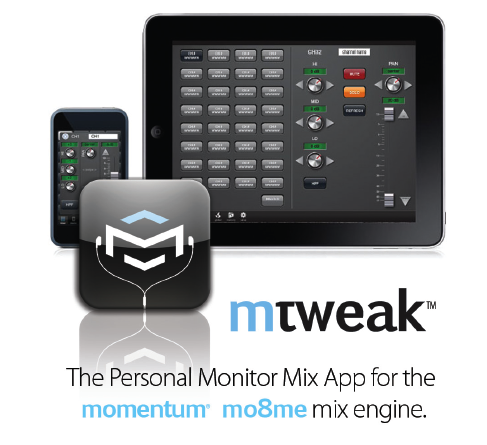 With the mtweak app, your iPad, iPhone or iPod Touch becomes the handheld wireless interface to "tweak" your personal monitor mix. With it, you can control your mix, and make all the settings for the Momentum™ mo8me mix system right from your handheld device. Multiple mtweaks can be used at the same time, so anyone using the mo8me can tweak their mix as they perform. The app also allows for programmable I.D and lock out functions and once you set your favorite mix you can save it to one of the16 instant recall memory locations.
The mtweak App is available through the Apple iTunes App Store.

Once you download and install the Momentum mtweak app, you will be able to enjoy the following features…
• mix up to 32 network inputs functions now on same screen (iPad)
• instant access to all 32 channels
• control multiple channels at once
• channel mute indicator light
• channel routing control
• automatically adjusts to landscape or portrait view
• mixer and edit channel
• control channel volume, 3 band EQ, and panning
• solo or individually mute each input channel
• 16 memory slots to "snapshot" your mix
• any mix in any mo8me on the network can be accessed
• password protection
The mo8me is the DSP-based mix engine component of Pro Co's Momentum digital audio distribution network. It utilizes 32 network inputs with 3 band EQ and HPF (high pass filter). Output mixes can be mono or stereo and include 3 band EQ and panning control. Gigabit Ethernet is standard on all Momentum™ audio products and all components are Power Over Ethernet (PoE) 802.3af compliant. All DSP functions are controlled by the "Tweak" (a wireless user interface), PC software, or the new mTweak App.
The Momentum™ Digital Audio Distribution Network is designed to replace traditional analog audio wiring anywhere audio distribution is needed. By capturing audio at the source, converting it to digital audio and distributing it over a standard Ethernet network, difficulties in executing the increasingly complicated audio systems of today can be simplified. By reducing the amount of field terminations, installation becomes less time consuming. Texas Instrument, Burr Brown mic preamps and Cirrus Logic digital converters provide a platform that is as close to analog as possible without the inherent problems that are associated with traditional wiring.
Flexibility and expandability are enhanced through the use of eight channel modules for both inputs and outputs. Signal routing becomes as easy as clicking a button. You can place inputs and outputs anywhere the network. Also digital interfaces are available for seamless system integration into many of the major brand formats.
For more info please visit Pro Co at NAMM, Hall A, Booth 6949, go to our website or call (800) 253-7360.