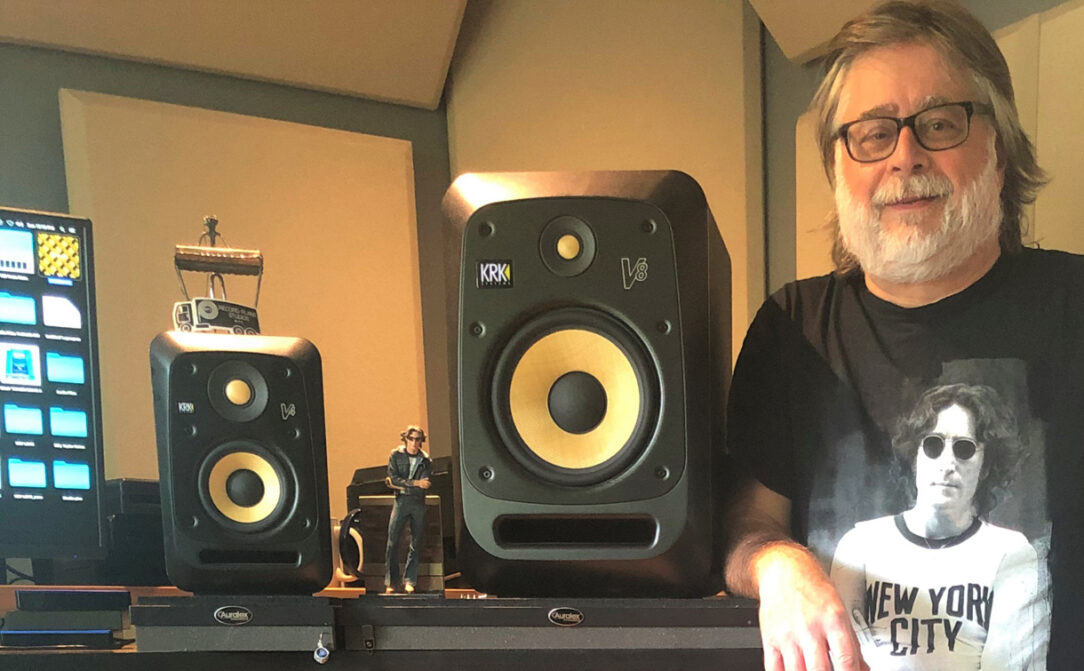 MUSICHOUSE CALLS ON KRK MONITORS TO PRODUCE GRAMMY AWARD-WINNING SOUND
MikesGig is supported by its audience. When you purchase through links on our site, we may earn an affiliate commission. Read the full disclosure HERE.
Steve Marcantonio Relies on the KRK V Series Studio Monitors and 10S Subwoofers for Projects Across a Variety of Genres 
Award-wining engineer Steve Marcantonio named his Nashville-based studio "MusicHouse" as a nod to the one constant that has existed throughout his life, a house full of music. Having mixed tracks for major recording artists such as Kelly Clarkson, Taylor Swift, Keith Urban, Rascal Flatts, Faith Hill, Carrie Underwood, and Blake Shelton, to name a few, Marcantonio is a renowned audio engineer in the Nashville recording scene. To hear the depths of his mixes without breaking the bank, Marcantonio relies on KRK Systems studio monitors and subwoofers, including the brand's renowned V Series studio monitors and 10S powered studio subwoofer.
"I monitor at a low volume and the KRK V4 and V8 monitors both sound amazing at that level, which is really important, and the 10S sub helps out tremendously," says Marcantonio. "I love my KRK V4 monitors more than anything; they've become a staple in my home studio. The V4s really fill the room and carry a lot of bottom-end, and the clarity and separation are really cool. KRKs are my favorite monitors to mix on as I know that they translate well, no matter where I'm working ― whether at the MusicHouse, The Blackbird Academy, or at home. KRK is second to none."
Marcantonio finds KRK studio monitors and subwoofers to be a reliable solution across the range of musical genres he mixes. "As an audio engineer, it's all about the sound," he adds. "If I'm doing an orchestral piece or a rap song, KRK monitors sound awesome. The V Series speakers get loud and punchy, and the top-end sounds nice and silky. So if I'm mixing instrumentals or an orchestra, I can hear all of the hum and the noises behind it, which I love. KRK monitors and subwoofers are definitely great solutions, no matter the genre."
Today more than ever, recording artists are turning to producers that have the ability to bring the studio to their homes. "When choosing equipment, it is extremely important that I'm able to unplug my gear and seamlessly set up in another location," adds Marcantonio. "With my KRK V4s, I'm able to go mobile, which is a tremendous benefit for my current workflow."