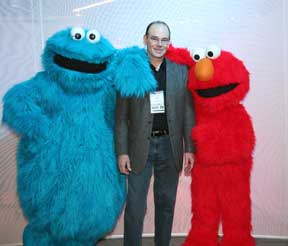 Music is the food of the soul – Play Music, Sing and Jam with everyone . . .
MikesGig is supported by its audience. When you purchase through links on our site, we may earn an affiliate commission. Read the full disclosure HERE.
Mike is having fun with everyone at the 2010 NAMM show, Anaheim, California.
Mike is a song writer, designer, and a musician.
Mike is the designer for BBE Sound's products and packaging. He's been a graphic designer for over 20 years. A songwriter and musician for more than 30 years.