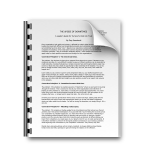 Music Business: What Does A Music Producer Do?
MikesGig is supported by its audience. When you purchase through links on our site, we may earn an affiliate commission. Read the full disclosure HERE.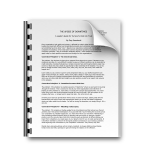 By definition, a producer is the person who oversees production of the artist's recording(s). Producers will participate in the recording/mixing/mastering process, more or less, depending on their level of experience and skill, and on the skills of the other professionals involved. Some producers have the technical expertise actually to be the sound engineer, which means they operate the equipment that records the songs as the artist performs in the studio. Some producers with musical ability may play a musical instrument on the recording and/or help the artist to write and arrange songs.
But the producer's most important function is to coordinate the recording process. He or she directs the artist, musicians and recording technicians, while attempting to get the sound and song arrangements that the artist, producer and record label want. A successful producer once told me it's not his job to change the artist, but to help the artist do what he does, and to do it right in three-and-a-half minutes. With that in mind, a good producer will have several traits. First, a producer with musical and technical skills can really help the production run smoothly. He or she will understand the process that both the artist and the engineer are going through and will be able to explain or demonstrate how to achieve the desired results. In fact, most great producers also are musicians, and have been, or have performed with, recording artists.
Another critical trait to look for in a producer is the ability to communicate and stay cool under pressure. Stress can run high in studio sessions. There are long days and nights, disagreements, and pressure to perform and get the right sound. Egos often clash with fatigue. Occasionally, sparks and beer bottles begin to fly. A producer must work through these problems and keep everyone calm and focused. Sometimes, this is the most difficult job of all. Of course a producer also needs to understand the business and the costs of recording. Whether the artist or the record label is paying for studio time, it is the producer's responsibility to make sure the recording project is completed within the budget allotted. Some producers just don't care about budget. I know one who allowed a band to spend more than $500,000 recording an album that bombed, even after the band's previous album—recorded for less than $100,000—was successful. He'd show up late for recording sessions and allow the band to play video games while the clock was ticking. He knew that any part of the $500,000 not spent on recording would have gone into the band's pocket, but he clearly wasn't looking out for the band's best interest. I'm not suggesting the he should have cut corners in the recording process, but what this producer did is irresponsible and unprofessional.
I talk a lot about how you (the artist) must be professional in all aspects of your musical career. Similarly, it is absolutely appropriate for you to demand professionalism from the so-called "professionals" you work with, including producers. They are working for you; make sure they work in your best interest. An experienced and talented producer can be critical to an artist's success by providing guidance, a well-produced record and an innovative and new sound. The producer also can play a key role in writing the music and the songs to be recorded by the artist.
Recently, a new kind of producer has arisen in the rap, pop and hip-hop musical genres. I refer to this type of professional as a "producer of tracks." He or she wears two hats: one as the creator of the music and one as the producer of the recording of that music. The "producer of tracks" creates and records the music. After that, the artist records vocals to go with the music. Some "producers of tracks" will help the artist to complete production of the vocals, but most will not. Instead, the artist will employ a different producer to mix the vocals with the music to obtain a final version of the song.
In any case, the producer must make sure that whatever you record captures your true sound and makes you sound as good as possible, no matter how far your career has advanced. I once represented a band that had great songs and had a huge following, based on their live performances. Unfortunately, on their first independent record deal, the label insisted that they use an inexperienced producer who was a friend of the label's owner. Predictably, the band was not very happy with the results. After the recording was completed and mastered, the band's singer and main writer told me that, in his view," those songs were lost forever." It's sad that those great songs now will always leave a bad impression on the band, their fans, music critics and radio stations. A producer really can make that much difference.
Things You Can Do Today To Build Your Career
1) Get a referral from local artists or music-industry professionals for producers in your area.
2) Listen to popular records that match your musical genre. What stylistic elements are the same? Did the same engineer or producer work on several of these albums? Can you get a feel for the "sound" of each engineer and producer?
3) Visit Grammy.com, the National Academy of Recording Arts & Sciences (NARAS) Web site. Do a search for Grammy winners in the "Producer of the Year" category. Go to the library and listen to those albums. What similarities do they share? Tell your producer what records you like the sound of.
Greatest Producers
Sam Philips
Without whom, there might never have been this thing called rock 'n' roll. Having set up shop at a little recording studio in Memphis, Tennessee, Phillips started his own label called Sun Records. At Sun Studios, which it was eventually named, Philips recorded early blues artists such as BB King, Howlin' Wolf, and Ike Turner. But it was white artists who adopted this new sound – Carl Perkins, Johnny Cash, Roy Orbison, Jerry Lee Lewis and a greasy-haired kid named Elvis – who put Philips on the map. Early '50s recordings were sometimes lacking in vocal punch, so Philips decided to use tape delay to give more of a kick to Elvis's singing. Things were never the same.
Phil Spector
It was called The Wall Of Sound, Spector's dramatic assemblage of echo, meticulous overdubbing and ambitious orchestration. His wizardly guidance of studio aces (known as The Wrecking Crew) led to masterful and emotive "teen dramas" that defined the sound of the early '60s on records by artists such as The Ronettes, The Righteous Brothers, The Crystals and The Teddy Bears. His one commercial misstep was also his artistic peak, Ike and Tina Turner's River Deep, Mountain High.
George Martin
Just as it's hard to picture rock 'n' roll or the '60s or much else without The Beatles, so too is it difficult to imagine modern culture without the stamp of George Martin. A classically trained musician who worked at EMI Studios, producing classical, jazz, light pop and comedy records, Martin made history with his throw-out-the-rules production of The Beatles's music. Singling out specific songs or albums is ludicrous – they all matter, they're all timeless. But what counts is that, when everybody in Britain had written off this little pop group from Liverpool as nobodies, Martin saw a spark.
Holland/Dozier/Holland
As Motown's leading songwriting-and-production team of the early to mid '60s, Brian Holland, Eddie Holland and Lamont Dozier wrote and produced over 25 top ten hits including Heat Wave, Nowhere to Run (Martha Reeves And The Vandellas), Can I Get A Witness, How Sweet It Is (Marvin Gaye), I'm Losing You (The Temptations), Baby I Need Your Loving (Four Tops) and Baby Love (The Supremes). When it came to the spectacular success of the "Motown sound," Holland/Dozier/Holland were as integral as any of its performers.
Smokey Robinson
As the lead singer of The Miracles, Robinson possessed the kind of voice that could melt butter. Behind the scenes, he was no slouch either, writing and producing stellar hits such as Just To See Her, Tracks Of My Tears, Ooh Baby Baby, Tears Of A Clown, My Girl, My Guy and Get Ready. Other Robinson production credits include Mary Wells, The Temptations, Marvin Gaye, The Four Tops and the Supremes.
Norman Whitfield
Joining Motown in 1963 as a composer/producer for The Temptations, Velvelettes and The Marvelettes, Whitfield set out to toughen up the acts he saw as too mellow on songs like Ain't Too Proud To Beg, Beauty Is Only Skin Deep and I'm Losing You. Whitfield's writing and production of I Heard It Through The Grapevine yielded hits for both Gladys Knight And The Pips and Marvin Gaye. Later, he scored triumphs with The Temptations's I Can't Get Next To You and Ball Of Confusion and Edwin Starr's War. A huge force in black music.
Tom Dowd
Veteran Atlantic label producer Tom Dowd began his career in the '50s and went on to record Aretha Franklin, Allman Bros, Eric Clapton, Rod Stewart, Wilson Pickett, Ray Charles, Otis Redding, Ornette Coleman, Joe Turner, Charles Mingus, The Drifters, The Young Rascals and James Brown. His working relationship with Eric Clapton lasted from the guitarist's days with Cream through Derek And The Dominos and his later solo successes. Dowd also supervised such classics as Live At Fillmore East by The Allman Brothers Band.

John Hammond Sr.
The guy knew how to pick 'em. As an influential influential talent scout, producer and critic for over five decades, Hammond was responsible for starting the careers of artists such as Billie Holiday, Count Basie, Charlie Christian, George Benson, Aretha Franklin, Bob Dylan, Pete Seeger, Bruce Springsteen and Stevie Ray Vaughan. Hammond was no mere A&R man kicking back listening to tapes and saying "I don't get it." He went out and found it – and then made damn sure it happened.
Brian Wilson
Besides The Rolling Stones, The Beach Boys were the only band that made The Beatles sweat – and in truth, it was Brian Wilson who caused the real perspiration. As lead songwriter, bassist, singer and producer for the American surf pop combo, Wilson pioneered eight-channel multi-tracking. His "teenage symphonies to God," exemplified on shimmering tracks like Wouldn't It Be Nice and Good Vibrations, inspired Sgt. Pepper. Wilson would eventually opt out of touring with The Beach Boys so he could commit to writing and producing – and going crazy.
Jimmy Page
The guitarist's groundbreaking production of the first two Led Zeppelin records would warrant his inclusion on this list. But before those albums, Page was a Yardbird and an in-demand session player, and his productions for Screaming Lord Sutch, John Mayall, and Paul And The Fleur De Lys were causing a panic in the UK. Those early recordings taught Page much about mic placement, ambient sound and reverse echo – all of which would loom large in Led Zep's future.
This article is an excerpt from the e-book Music Business Made Simple: Guide To Becoming A Recording Artist which found on this site by clicking on the title of the book.
Source: http://www.musiccontracts.com/Music_Business-_What_Does_A_Music_Producer_Do.html