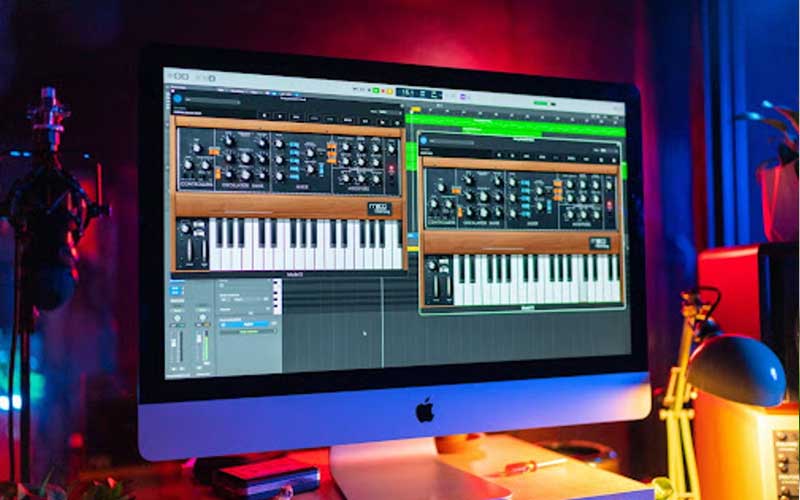 Minimoog Model D Synth Software Version Available Now From Moog Compatible with All Major DAWs
MikesGig is supported by its audience. When you purchase through links on our site, we may earn an affiliate commission. Read the full disclosure HERE.
Free to all current Minimoog Model D iOS App owners, and just $24.99 for new users, this update to the app makes it easy and affordable for musicians of all levels to harness the legendary sound of the Minimoog Model D inside their favorite DAW. Now available in the App Store.
One of the most celebrated and influential musical instruments of all time, the Minimoog Model D synthesizer, is now available as a powerful production and sound design tool for Mac users in the form of the first official Minimoog Model D App for macOS.
The Minimoog Model D App allows users to emulate the sounds and workflows of their favorite musicians and create original tracks within a feature-packed software synth for a limited-time introductory price of $24.99 USD.
This free update to the app, which was first released by Moog Music as a mobile synthesis solution for iPhones/iPads, is available for all Mac users (Big Sur or newer), making it possible to recreate the sounds of the classic hardware Minimoog Model D using a macOS device through Audio Unit v3, using a VST3/AUv2 wrapper, or as a standalone sound design tool. Now optimized for both iOS and macOS, anyone with an Apple device can jump in and play with over 160 included presets or begin exploring electronic sound design to craft their own unique style.
The Minimoog Model D App incorporates a number of inspiring tools and capabilities not present on its analog antecedent. This powerful software synth includes the ability to play chords with up to four-note polyphony, an easy-to-use arpeggiator for rhythmic pattern creation, a real-time looping recorder with unlimited overdubbing capacity, a tempo-synchronizable stereo ping-pong delay module, and the Bender—a wide-range stereo time modulation effect module. This latest update also includes a redesigned preset management system for quicker navigation and adds a random preset generator function.
Start Exploring the Minimoog Model D iOS App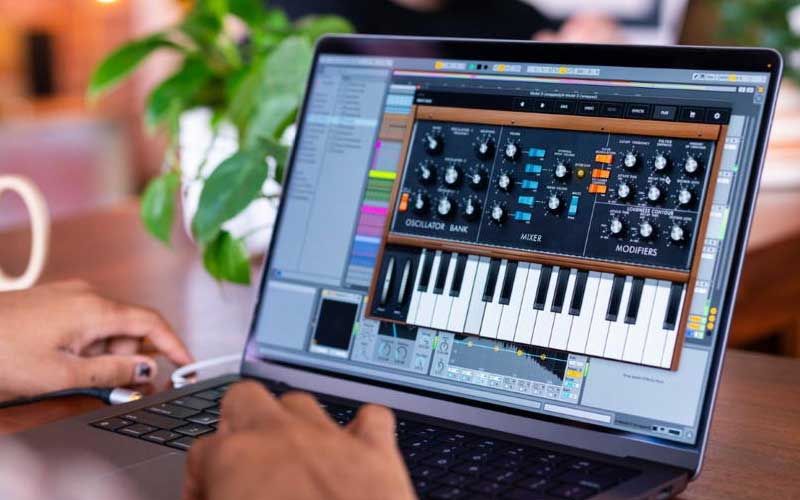 Classic Moog Sound Meets Your Favorite DAW
​Perfect for bedroom producers, studio musicians, professional audio engineers, and beginner synthesists alike, this new offering for macOS allows for seamless integration with Logic, GarageBand, MainStage, Reaper, and through a free VST wrapper in Ableton Live and Cubase for use in studio and live performance environments. The Minimoog Model D App can also be used as a standalone instrument or as an effect in your existing audio chain.
This added universal compatibility is now included in all future downloads of the Minimoog Model D App. If you already own the Minimoog Model D App on your iOS device, no additional purchase or upgrade is required to use the app on your Apple Silicon or Intel based Mac laptop or desktop, and it can be downloaded from your previously purchased items.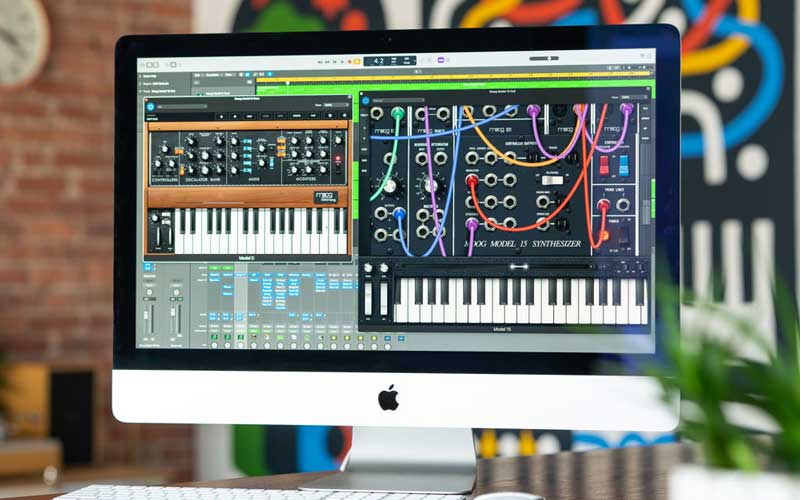 Download the Minimoog Model D App Here
More to Explore: Expansion Packs & App Bundles
​To encourage further experimentation with novel sounds and experiences while inside the Minimoog Model D App, users will find 90 new presets available to download and explore. Each of these expansion packs comes with 30 unique presets, ranging from polyphonic "organ" patches and vintage bass tones to sci-fi sounds and soft, pastoral leads.
What is the Minimoog Model D?
The Minimoog Model D was the world's first portable synthesizer and served as the archetype for all electronic keyboards that followed. First released in the early 1970's, the instrument gained worldwide acclaim for combining the colossal sound of Moog's large-format modular synthesizers with the accessibility of pre-wired modules. Over the last 40 years, some of the world's most influential artists like Trent Reznor, Gary Numan, Dr. Dre, Keith Emerson and Herbie Hancock have shaped their unique sounds and forged new musical genres using the Minimoog Model D.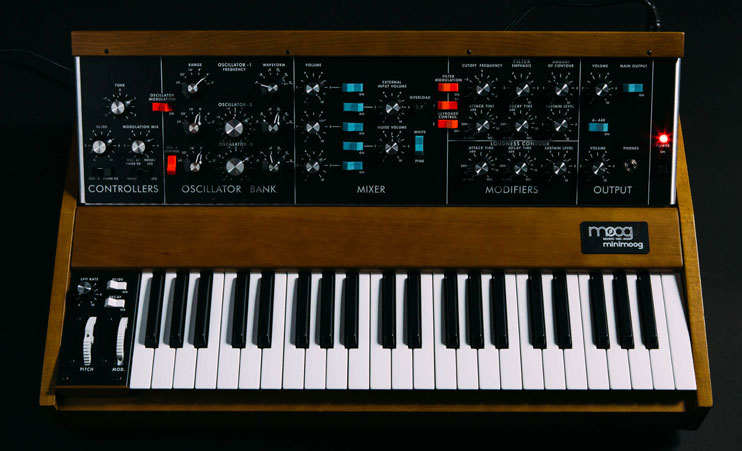 Today's release of the Minimoog Model D App for macOS also presents a new bundle option for users new to Moog's macOS instruments: install both the Minimoog Model D App and the Model 15 Modular Synthesizer App for $49.99. This bundle allows users to experience what it's like to produce music with two of the most iconic Moog synthesizers of all time–at a fraction of the cost of their hardware counterparts. Learn all about Moog's Model 15 Modular Synthesizer App here.
Where to buy:
No matter where you are on your journey in synthesis, Moog's software synths make it easy, affordable, and fun to make music from your home, studio, or on the go.