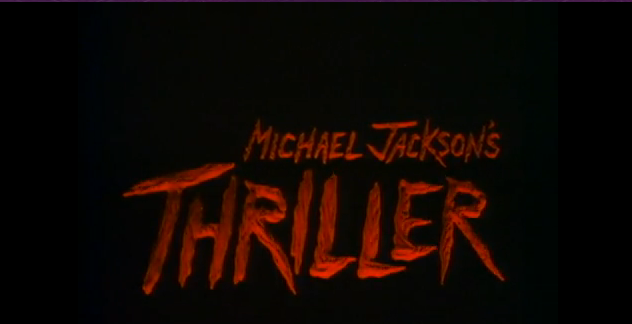 Michael Jackson performing Thriller- Happy Halloween
Michael Jackson performing Thriller, The album won a record-breaking eight Grammy Awards at the 1984 Grammys, See the tour, Michael Jackson – MIchael Immortal Tour
MikesGig is supported by its audience. When you purchase through links on our site, we may earn an affiliate commission. Read the full disclosure HERE.
Music video by Michael Jackson performing Thriller. (C) 1982 MJJ Productions Inc.
I was hoping to go Michael Jackson concert. Great talent.
We will miss him.
hriller is the sixth studio album by American recording artist Michael Jackson. It was released on November 30, 1982 by Epic Records as the follow-up to Jackson's critically and commercially successful 1979 album Off the Wall. Thriller explores similar genres to those of Off the Wall, including pop, R&B, rock and post-disco music.[2][3]
Recording sessions took place between April and November 1982 at Westlake Recording Studios in Los Angeles, California, with a production budget of $750,000, assisted by producer Quincy Jones. Jackson wrote four of Thriller's nine tracks. In just over a year,Thriller became—and currently remains—the best-selling album of all time, with sales estimated by various sources as somewhere between 65 and 110 million copies worldwide,[4] and is the best-selling album in the United States.[5] Seven of the album's nine songs were released as singles, and all reached the top 10 on the Billboard Hot 100. The album won a record-breaking eight Grammy Awards at the 1984 Grammys.
Thriller cemented Jackson's status as the prominent pop star of any century, and enabled him to break down racial barriers via his appearances on MTV and meeting with President Ronald Reagan at the White House. The album was one of the first to use music videos as successful promotional tools—the videos for "Thriller", "Billie Jean" and "Beat It" all received regular rotation on MTV. In 2001, a special edition issue of the album was released, which contains additional audio interviews, a demo recording and the song "Someone In the Dark", which was a Grammy-winning track from the E.T. the Extra-Terrestrial storybook.[6] In 2008, the album was reissued again as Thriller 25, containing re-mixes that feature contemporary artists, a previously unreleased song and a DVD.
Thriller ranked number 20 on Rolling Stone magazine's 500 Greatest Albums of All Time list in 2003,[7] and was listed by theNational Association of Recording Merchandisers at number three in its Definitive 200 Albums of All Time. The Thriller video was preserved by the Library of Congress to the National Recording Registry, as it was deemed "culturally significant".
Facts about Michael Jackson's Thriller, Did you know?
Michael Jackson's Thriller is the bestselling album of all time, with 45 million worldwide sales powered by seven Top 10 U.S. singles and eight Grammy.
Michael Jackson wrote the song. here are some of the lyrics.
That this is thriller
Thiller night
Cause I can thrill you more
Thank any ghoul would ever dare try
Thriller
Thriller night
So let me hold you tight
And share a
Killer, diller, chiller
Thriller here tonight.
Amazing artist/writer.
Let us know what you think. Post your comments below. Thanks
Check out his Immortal Tour Concert. The Cirque Du Soleil and the estate of Michael Jackson today announced the planned launch of Michael Jackson The IMMORTAL World Tour.