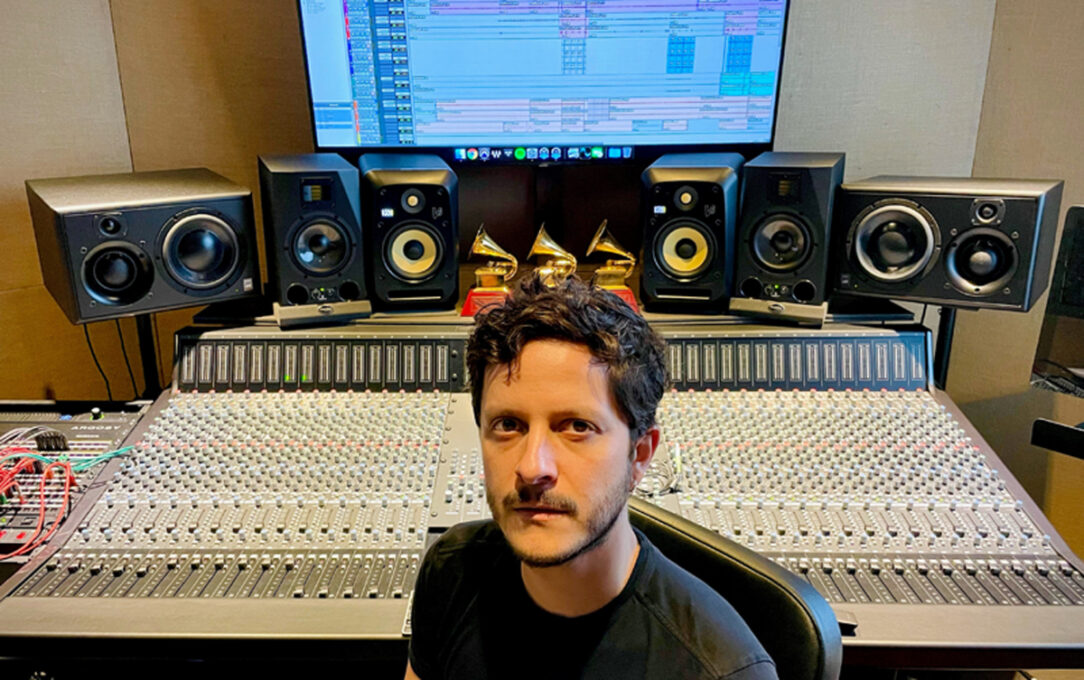 KRK Systems' Studio Monitors Chosen By Art House Academy Sound Engineering School
MikesGig is supported by its audience. When you purchase through links on our site, we may earn an affiliate commission. Read the full disclosure HERE.
KRK Provides Dynamic Reference Monitoring and Playback for GRAMMY Award Nominated Projects
As a Latin GRAMMY Award-winning and GRAMMY-nominated mixing and recording engineer, musician and sound supervisor, Nicolas Ramirez' impressive resume also includes head mixing and recording engineer at Art House Academy & Abbey Road Institute Miami, a music performance/production and sound engineering school. He recently implemented KRK Systems' V6 Series 4 powered reference monitors into the space. Ramirez was elated to continue working with the KRK brand as he also uses the ROKIT 5s and 7s in various home studio applications. Using his KRKs to produce award-winning tracks, Ramirez is up for three Latin GRAMMYs this year with nominations for two "Record of the Year" awards as well as an "Album of the Year" nomination.
Ramirez has worked with high-profile recording artists such as Jennifer Lopez, Shakira, Will Smith, Jaden Smith, Marc Anthony and Bad Bunny, and knows quality matters. "KRK makes a variety of superior studio monitors that align perfectly with my workflow; the brand's solutions are ideal for both professional and home studio applications," he says. "Not only do they sound spectacular, but they are also very budget friendly. I especially love that I can use KRK's Audio Tools app to adjust the monitors to best suit each unique environment I work in. Overall, deploying KRKs is easy. You don't need any amplifiers for them to sound good — they are amazing on their own."
Ramirez not only has used KRKs at Art House but has also used both the monitors and Audio Tools app at recording artists' home studios, which has been especially beneficial amidst the pandemic. "The KRK ROKITs are lightweight and perfect for anyone mixing while out on the road," he says. "Recently, while setting up to mix at Latin GRAMMY-nominated artist Camilo's home studio, I was able to use the app to make all the necessary adjustments and help assign presets to ensure his KRK ROKIT 7 G4s are perfectly calibrated to his environment."
Ramirez knows he can always rely on his KRKs to deliver the most accurate sound. "KRK monitors help me to guarantee that my mixes will sound good in the car, on a cell phone, on headphones or anywhere else. Additionally, I love that I can use the Audio Tools app to align multiple pairs of speakers while mixing in-studio. In the past, I would have to use measuring tape to make sure that everything was spaced out evenly and positioned correctly. With the KRK app, this process is much easier."