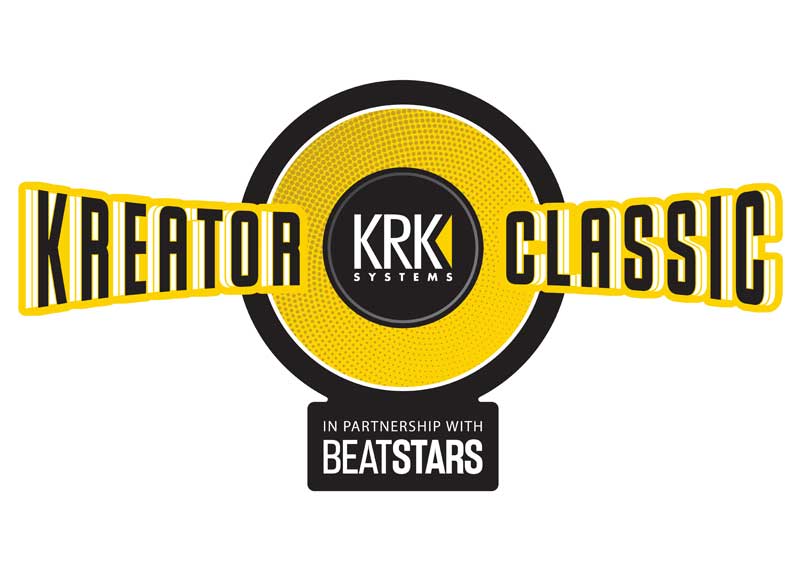 KRK Launches "KREATOR Classic" Contest For Beat Makers
MikesGig is supported by its audience. When you purchase through links on our site, we may earn an affiliate commission. Read the full disclosure HERE.
KRK's First-ever Creativity Contest is Now Open for Entries
KRK has launched its new Kreator Classic, a bracket-style competition for beat makers of all levels, in partnership with BeatStars, the world's fastest-growing community for music producers. North American-based beat makers have the chance to put their production skills to the ultimate test, going head-to-head through six rounds of competition. Initial entry into the competition is now open on the BeatStars platform through October 22, 2021.
"The new Kreator Classic contest drives home our top priority at KRK and across all Gibson brands, the artist behind the gear," says Sterling Doak, Director of Marketing at Gibson. "We are honored to provide an opportunity and platform for beat makers to show off their craft while also giving away gear that will help them take their music to the next level."
Competitors can enter the contest through a sign-up form on the BeatStars platform, which will require participants to have a BeatStars account. For those who don't have an existing profile on the platform, it's easy (and free) to sign up. During this round of the battle, BeatStars members will vote on the participants' entries.
After the final entry deadline on October 22, the Top 40 artists will move on to the next round, which puts their beats directly in front of industry professionals from BeatStars and the KRK Kreator Alliance for the first round of voting and eliminations. The head-to-head portion will officially launch, with the top 32 contestants, on KRK Instagram on Tuesday, November 2. During each round of the competition, public voting periods will determine who advances to the next level.