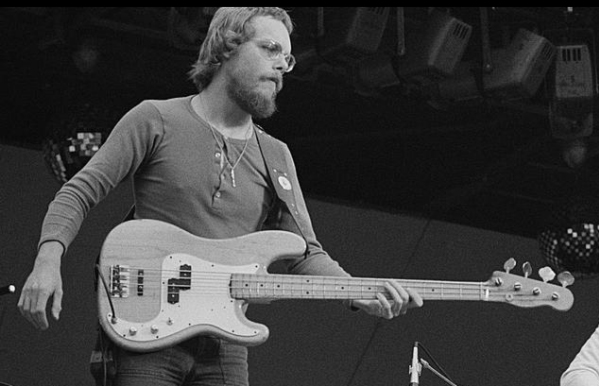 John Voorhis "Tim" Bogert III Dead at 76
MikesGig is supported by its audience. When you purchase through links on our site, we may earn an affiliate commission. Read the full disclosure HERE.
January 13, 2021, bassist for Vanilla Fudge, Beck Bogert and Appice, Cactus and others has succumbed to a long bout with cancer.
Carmen Appice announced via Facebook
My true friend Tim Bogert died today. He was like a brother to me.
He was my friend for over 50 years. Tim was a one of a kind bass player.
He inspired many, many bass players worldwide. He was as masterful at shredding as he was holding down a groove, and Tim introduced a new level of virtuosity into rock bass playing. No one played like Tim. He created bass solos that drove audiences to a frenzy every time he played one. And he played a different solo every night. He was the last of the legendary 60's bass players.
Tim was a very intelligent person. So intelligent that we would call him "Spock". You could ask him anything and he would know something about it.
I loved Tim like a brother. He will be missed very much in my life. I will miss calling him, cracking jokes together, talking music and remembering the great times we had together, and how we created kick-ass music together.
Perhaps the only good thing about knowing someone close to you is suffering a serious illness, is you have an opportunity to tell them that you love them, and why you love them. I did that, a lot. I was touched to hear it said back to me. Nothing was left unsaid between us and I'm grateful for that. I highly recommend it.
Rest in peace, my partner. I love you. See you on the other side.