Jimi Hendrix Special Edition Headphones From V-Moda
MikesGig is supported by its audience. When you purchase through links on our site, we may earn an affiliate commission. Read the full disclosure HERE.
V-MODA, a Roland brand, introduces the first collaboration in their Artist Series, which features guitar icon Jimi Hendrix.
Hailing from the Pacific Northwest region of the Unites States, Jimi Hendrix rose from humble beginnings to become one of the most influential and respected musicians of all time. Often called an "electric alchemist," he launched guitar playing into a new era with his innovative musical style and pioneering use of tone-altering effects like fuzz, wah, phasing, and more.
These three exclusive designs are inspired by Hendrix's famous "knowledge speaks, but wisdom listens" quote. The muted art style expresses a level of philosophical sophistication where a truly wise and knowledgeable person will speak when sharing knowledge…but listen otherwise.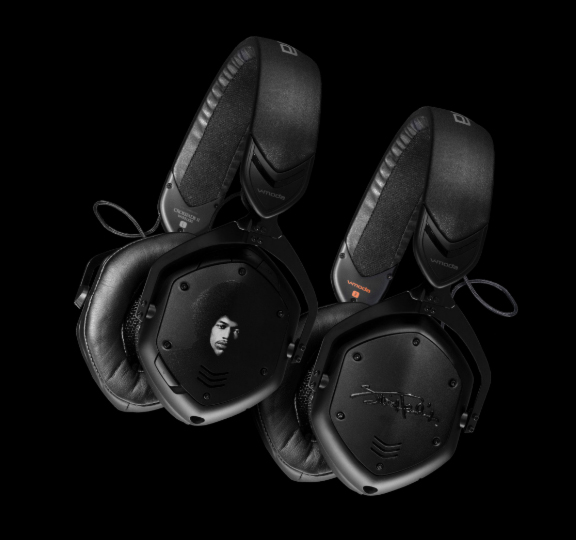 Hi-Res Audio, Wireless or Wired
The V‑MODA x Jimi Hendrix special edition, based on the Crossfade 2 Wireless, is the hybrid Bluetooth and pure analog wired headphone with virtually identical sound in either mode. Wired mode provides zero latency, dual-diaphragm 50mm drivers, hi-resolution CCAW coils made in Japan, and JAS certified Hi-Res Audio, essential for gaming and professional use. Cushions and SteelFlex headband create natural noise isolation, optimal bass and 3D soundstage.
Compact and All-Day Listening
The iconic CliqFold hinge folds the headphones into the impossibly small, included Exoskeleton case. The built-in hidden microphone is specially tuned for phone calls and voice recognition. With up to 14 hours of battery life, FastCharge gets 4 hours of playback in just 30 minutes of charging if you're in a hurry.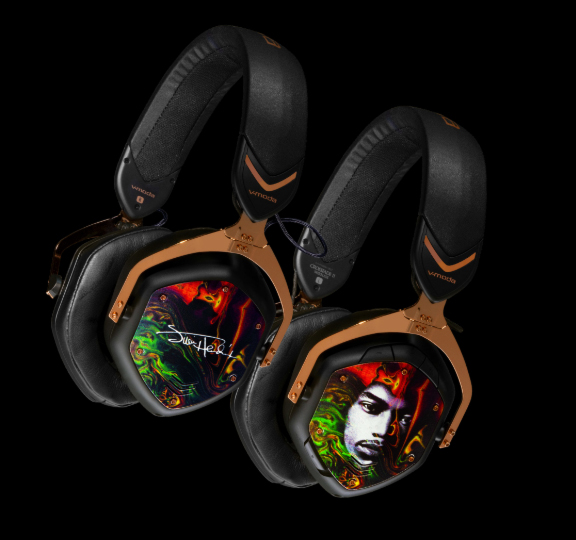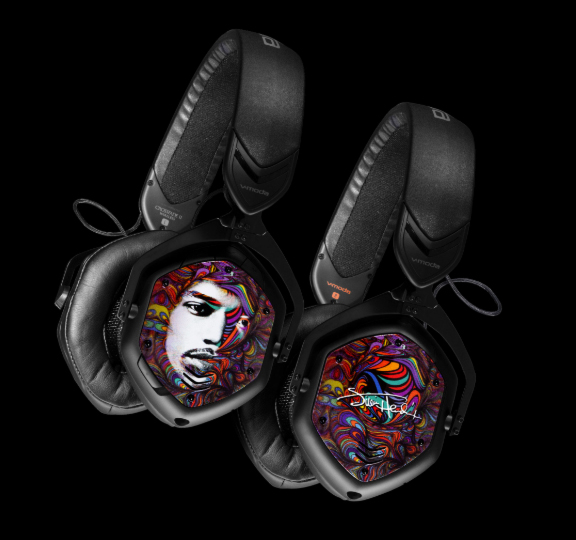 Tech Specs
Type: Over-Ear Circumaural
Speaker driver: 50mm dual-diaphragm driver
Frequency response (when wired): 5 – 40,000 Hz
Speaker sensitivity: 100dB @ 1kHz 1mW
Microphone sensitivity: -42dB @ 1kHz
Battery capacity: -430mAh (up to 14 hours of playback)
Impedance: 32Ω
Cable length: SpeakEasy 132cm (52")
Weight: 309g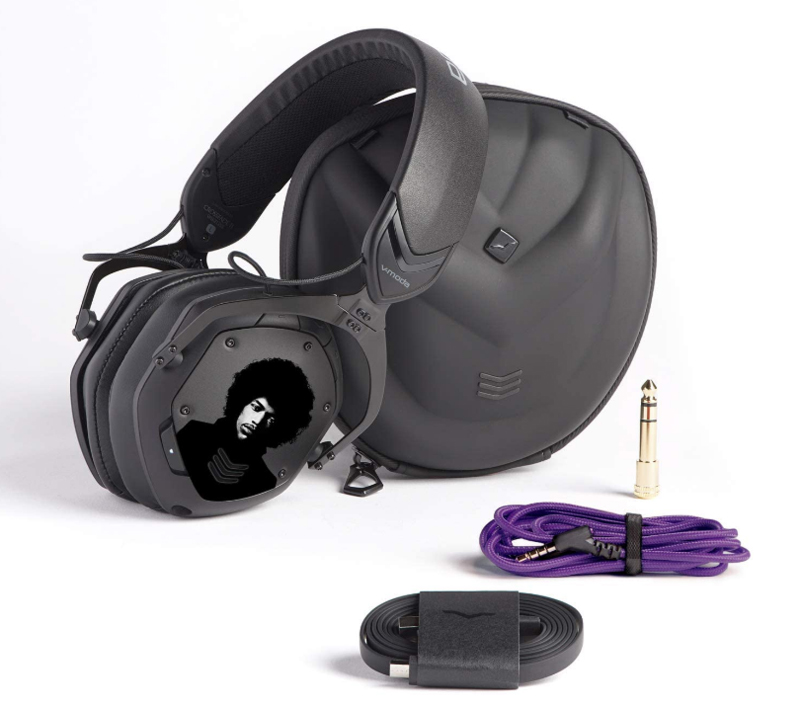 What's Included?
Crossfade 2 Wireless
Exoskeleton Carry Case
Carabiner Clip
Aramid Fiber-Reinforced SpeakEasy™
1-Button Microphone Cable
Micro USB Cable
Gold Plated 1/4″ Pro Adapter
1-Year Warranty
Immortal Life Replacement Program
V‑MODA
Designed in Milan, engineered in Japan and built to last, V-MODA is the music lifestyle brand where state-of-the-art tech meets stylish design. Founded in 2004, V-MODA has won multiple accolades for products that have become best-selling fan favorites across the board and are considered essential gear by top performing artists from a variety of genres.

V-MODA joined forces with Roland of Japan on #808Day (August 8, 2016), to redefine and develop the next breakthrough in design-centric music products, with the partnership progressing in 2019 to fully incorporate V-MODA into the Roland family and facilitate a greater vision for the growth of both brands.