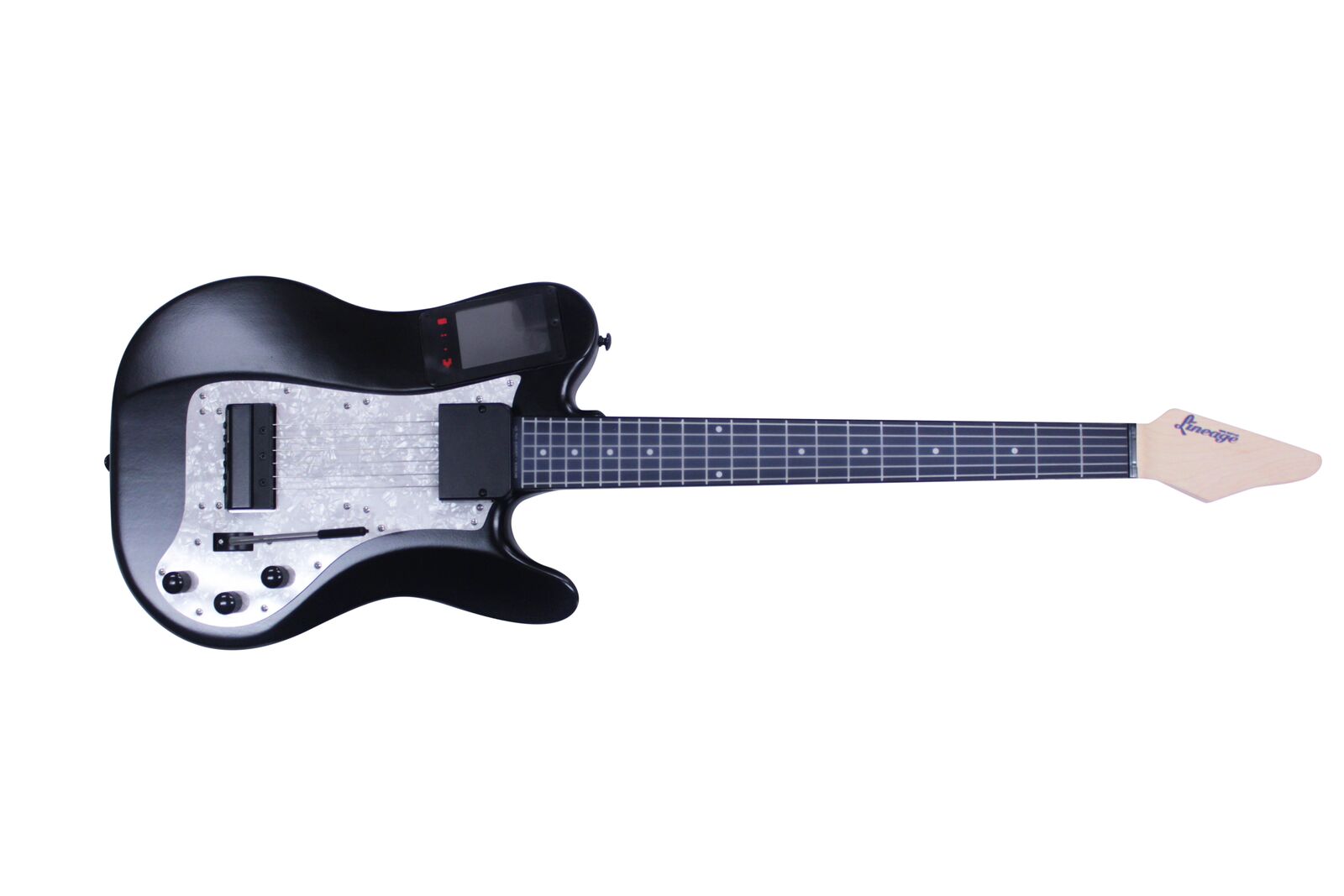 Inspired Instruments Unveils New MIDI Guitar Controller
MikesGig is supported by its audience. When you purchase through links on our site, we may earn an affiliate commission. Read the full disclosure HERE.
The new Lineage MIDI guitar from Inspired Instruments announces a plug-and-play ready MIDI instrument for any guitarist in both live performance and recording venues. The guitar controller features an LCD touch screen on the body, opening up easy access to a slew of mappable controllers and settings. The instrument is compatible with all MIDI capable software and hardware synthesizers, unlocking an infinite creative palette for musicians. Unlike other guitar to MIDI systems, Lineage is virtually latency free, boasting similar speeds to that of a keyboard at 2-5ms. Orders for the Lineage can be placed now at lineageguitar.com
The Lineage is crafted from real wood and is supported by other durable materials giving it a sturdy feel and a traditional yet futuristic look. The full size body has a vintage shape and includes a 2.5mm pearlized pickguard and a 3.5in LCD touch screen. The maple neck is 1-11/16" measured at the nut and sports a traditional 'C' style contour with a 13" radius. The black and white standard scale 22 fret RADIUS fingerboard has simulated strings providing the user with the familiarity of a guitar. The instrument uses enhanced YRG trigger system technology for the six stainless steel strings on the body with adjustable tension.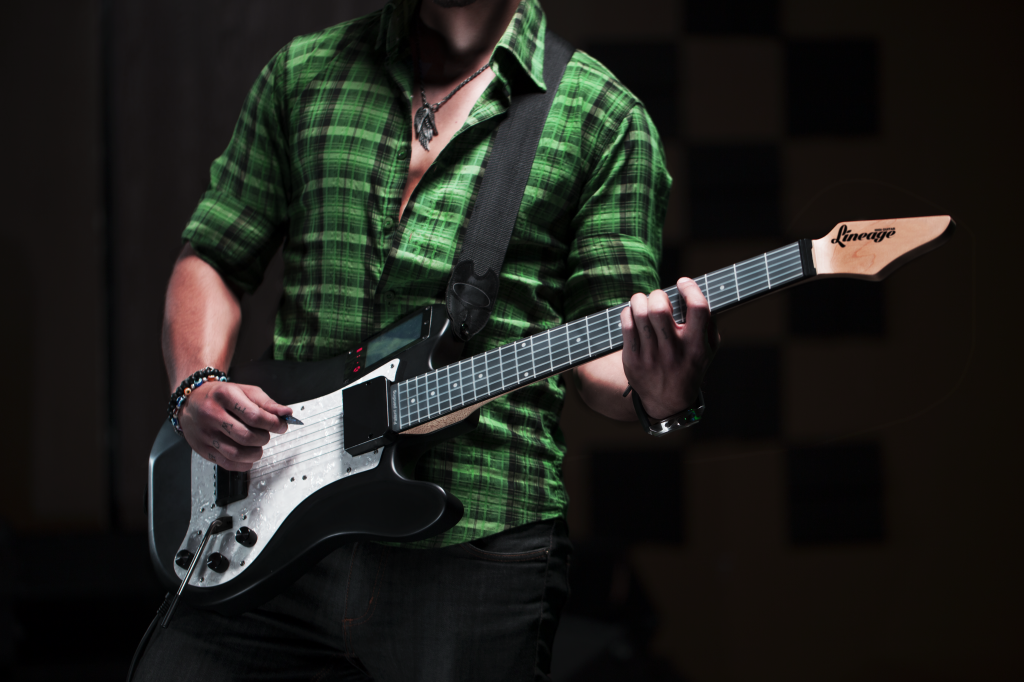 Control attributes include a full range whammy with an assignable whammy thumb button, volume knobs and assignable continuous controllers. The LCD offers additional assignable faders, pads, and an XY controller. The I/O panel includes a USB type B interface, MIDI 5-pin connector, a ¼" mono guitar out jack, stereo mini headphone/line output, and power switch. The Lineage has a rechargeable 4000 mAh lithium polymer battery for 10 hours of uninterrupted performance.
The Lineage also provides customizable parameter adjustments for individual playing styles—from traditional strum and finger picking styles to tap and MIDI monophonic modes. Additional parameters allow adjustment for customized layers mapped onto user-defined zones, open tunings, whammy-bar range, slide range, and MIDI velocity mapping. Equipped with a standard USB MIDI class driver, it is compatible with Mac, Windows, Linux and iOS operating systems. The Lineage interfaces with computers and tablets running DAWS, recording applications, tablature software, MIDI hardware and software synthesizers, or keyboards using either the USB or legacy 5-pin MIDI connectors.
For more information or to place an advanced reserve order, visit www.lineageguitar.com.
Retail Price: $999.00 USD
About Inspired Instruments Inc.:
Headquartered in Simi Valley, California, Inspired Instruments Inc. develops products that make music accessible and fun for everyone through innovative and affordable technology. With a consummate understanding of guitar, musical signal processing, audio, modern design, and manufacturing techniques, the company continues to pursue technological innovation of musical instruments.