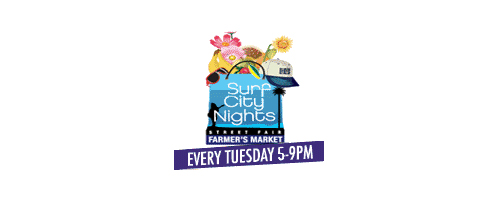 Live Bands – Huntington Beach Surf City Nights
Musician heaven, by the beach, beautiful California girls, performing live music, great exposure for New bands to play their original songs. Only in Huntington Beach, Orange County
MikesGig is supported by its audience. When you purchase through links on our site, we may earn an affiliate commission. Read the full disclosure HERE.
HUNTINGTON BEACH-On Tuesdays from 5 – 9 PM, downtown Main Street comes alive with the sounds of live music, street performers, a farmer's market, activities for the kids, specials from our downtown restaurants and sidewalk sales from our downtown retailers. The community-spirited event will continue each Tuesday throughout the year, thanks to the warm response from the community.
Surf City™ Nights is presented by the Huntington Beach Downtown Business Improvement District (HBDBID) and the City of Huntington Beach. The event takes place in the second and third blocks of Main Street and is designed to attract couples and families from throughout the region to downtown Huntington Beach.
"Surf City Nights has become the place to be on Tuesday nights in Orange County," said former Huntington Beach Mayor Gil Coerper. "It's good for the city to have more family events downtown. The downtown merchants and city staff have been working hard to make the downtown street fair a success. We hope it will grow and become a Tuesday night tradition."
Surf City Nights is a result of downtown merchants' and the City Council's agreement on a proposal for a temporary closure of Main Street. As part of the plan, the Council also agreed to close the streets major events.
Surf City Nights 2010 Tuesdays evenings!  Where: Main Street, 1st – 3rd blocks between PCH & Orange, Huntington Beach, CA 92648. When: 5 – 9 p.m. Cost: Free.
Let us Know:
Please e-mail us and help promote your band and gigs. It's FREE for Artist/Musicians.