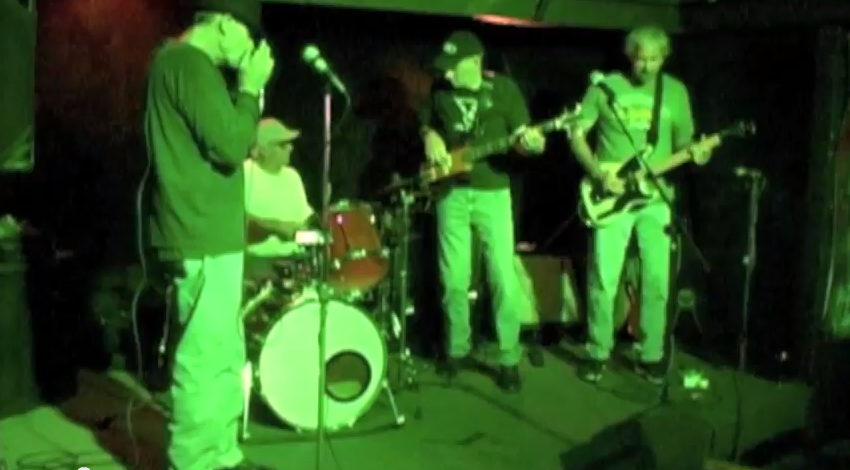 Huntington Beach Blues Jam at Tumbleweeds
Free place to jam in Orange County and meet up with fellow musicians who love the blues. One block from Huntington State Beach, the Huntington Beach Blues Jam is open for intermediate to advanced musicians who can play the blues
MikesGig is supported by its audience. When you purchase through links on our site, we may earn an affiliate commission. Read the full disclosure HERE.
The hottest local blues jammers converge on Tumbleweeds Bar and Grill in Huntington Beach every Wednesday night.
Come on down and get down.
If you are looking for a free place to jam in Orange County and meet up with fellow musicians who love the blues, this is the place. Located on Beach Blvd. just one block from Huntington State Beach, the Huntington Beach Blues Jam is open for intermediate to advanced musicians who can play the blues or who want to learn to play the blues in a band environment.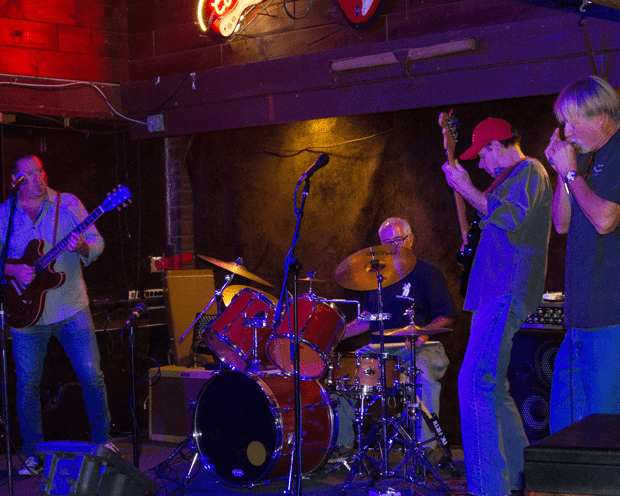 The Huntington Beach Blues Jam is a great place to network with other musicians in Orange County, California. Many Orange County blues musicians have met here and made connections for gigs and recording dates. We get a lot of regular blues jammers and we're always happy to see new faces.
If you have a blues oriented band, bring the whole band and you can do a set together. Its best to arrange this ahead of time to secure a spot.
OPEN BLUES JAM!
Jam goes from 8:30-pm till 1:00-am! Full Bar, Great food, Great people and great tunes!
All jammers welcome! Guitar, Bass, Drums, Harp, Keys… If its got the blues it can jam!
See you all there!
The house band – HWY 39 Blues Band – starts at 8:30
Kirk Vickers – Guitar and vocals
Wild Bill Crandall – drums
TBD – Bass and vocals
Recent jammers have included
Scott Galloway – Guitar, vocals
Brad Lewis – Guitar, vocals
Mike Malone -Harmonica, vocals
Chris Smith – Bass, vocals
Barry Allen Honig – Guitar, vocals

Pat Quilter – Lap steel, vocals

Bob Lee – Bass

Steve Denison – Guitar, vocals

Lance Quinn – Harmonica

Michael Mathews – Harmonica, vocals
BJ Caldas – Guitar, vocals
Jim Flaherty – Guitar, vocals
Tim Reed – Drums
Gary Tipton – Guitar
John Iozzi – Guitar, vocals

Bryan Watson – trumpet

John Delatore – drums
Tom "Slick" Hartl – Vocals, slide and harp
Greg Dobler – Guitar and vocals
Billy YY – bass and vocals
Pierre Liechti – harmonica and vocals
Greg Weins – harmonica and vocals
Buddy Charles – harmonica and vocals
Dan Boller – keyboards
Eddie Mariscal – guitar and vocals
Ross Harris – bass and vocals
Leff Rogers – guitar and vocals
Dave Zuckerman – guitar and vocals
Cisco Robles – guitar and vocals
Jason Mendelson – bass
Dario Benzoni – drums
Michael DiMattio – bass
Kirk Vickers – Guitar, vocals
Bobby Jones – drums
Wild Bill Crandall – drums
Paul Dominguez – bass
Bill Utley – harmonica and vocals
Gary Stutts – bass
Tony Sharx – guitar and vocals
Adam Newell – guitar and vocals
and many more
For the Latest Info – go here
Tumbleweeds Bar and Grill, 21094 S. Beach Blvd., Huntington Beach, CA 92646