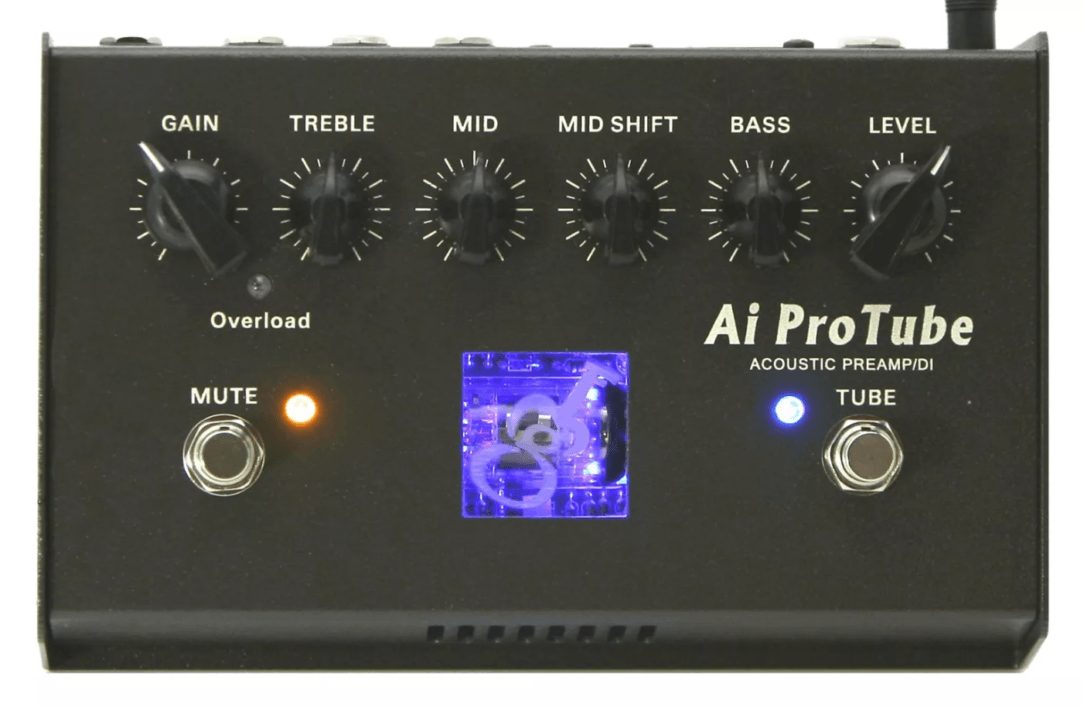 GMF Ai ProTube (Vacuum Tube Preamp/ DI box) Now Available
MikesGig is supported by its audience. When you purchase through links on our site, we may earn an affiliate commission. Read the full disclosure HERE.
Remember the soft blue glow from an old vacuum tube amp and their nice warm tone?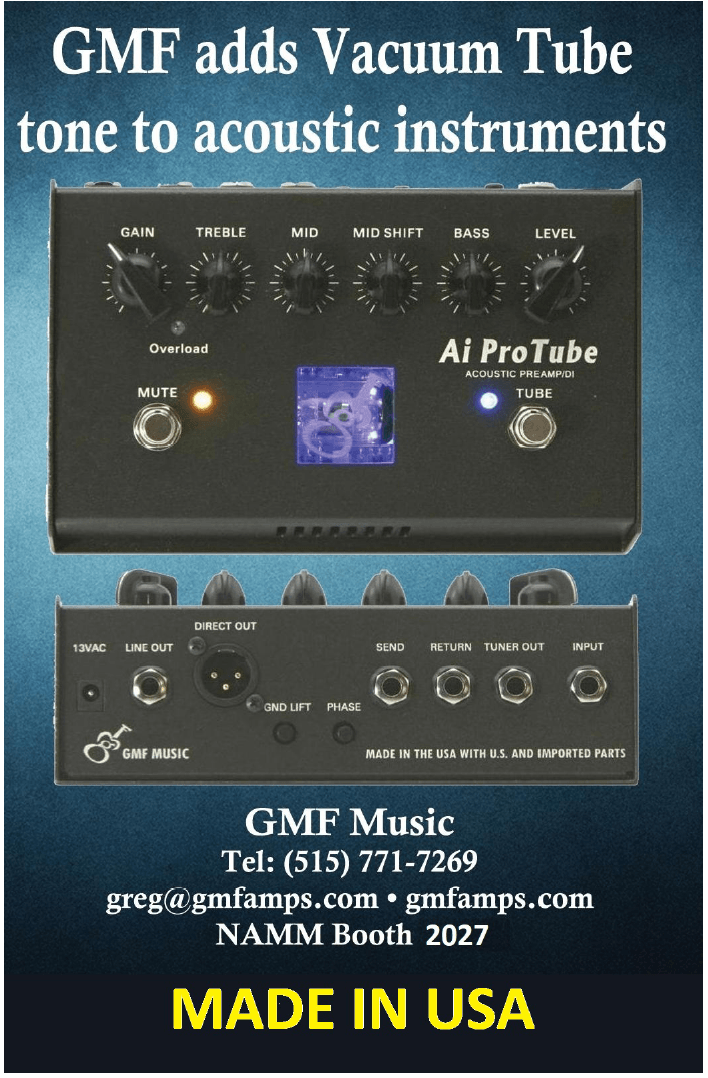 You can have it again in a 2.2 pound package. The Ai ProTube is an innovative, great sounding "analog" Pre-Amp/DI. Geared towards the acoustic instrument market the Ai ProTube has a real "tube" that will make any acoustic instrument sound warm and inviting. This isn't just a tube simulation circuit; it is the real thing with a 12AX7 tube circuit.
Why a Tube?
Acoustic musicians pay thousands of dollars for a well-crafted and great sounding acoustic instrument. Most of this great tone is lost once the instrument is amplified because of today's sterile digital amplifying and recording equipment.
The GMF Ai ProTube is an acoustic preamplifier, direct box, and all around solution for connecting your acoustic instrument into a sound source.
The Ai ProTube can be used as:
· A pre-amp for your acoustic instrument with your built in pick up or external pickup
· A DI box to connect to a PA system
· An alternative to a large amp for travel dates when you just can't pack your whole system. The Ai ProTube is easily connected to any PA or sound system via the Line Out or XLR direct out connections.(Basically a high quality acoustic amp without the power amp or speakers)
If you want to add your favorite effects, we have you covered with an effects send and return loop.