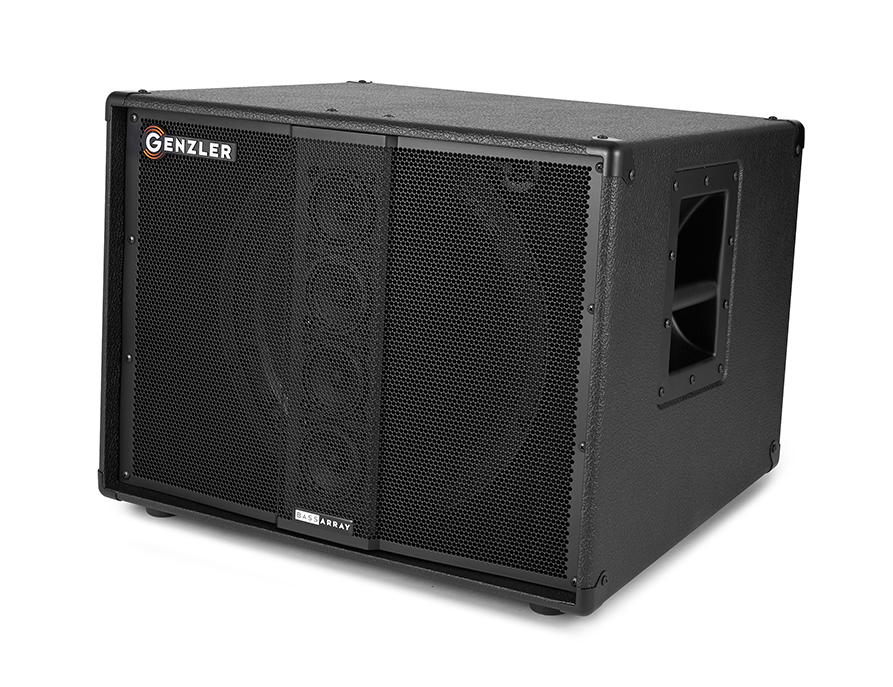 Genzler® Amplification Announces The Bass Array 15-3 Cabinet
MikesGig is supported by its audience. When you purchase through links on our site, we may earn an affiliate commission. Read the full disclosure HERE.
This new GENZLER cabinet has all of the big low end you'd expect from a 15, but it also has surprising clarity, tightness and finesse for whatever style you're playing.
This NEW slanted 15″ version of the BA concept further expands the Bass Array offerings with a powerful, big output, compact cabinet design.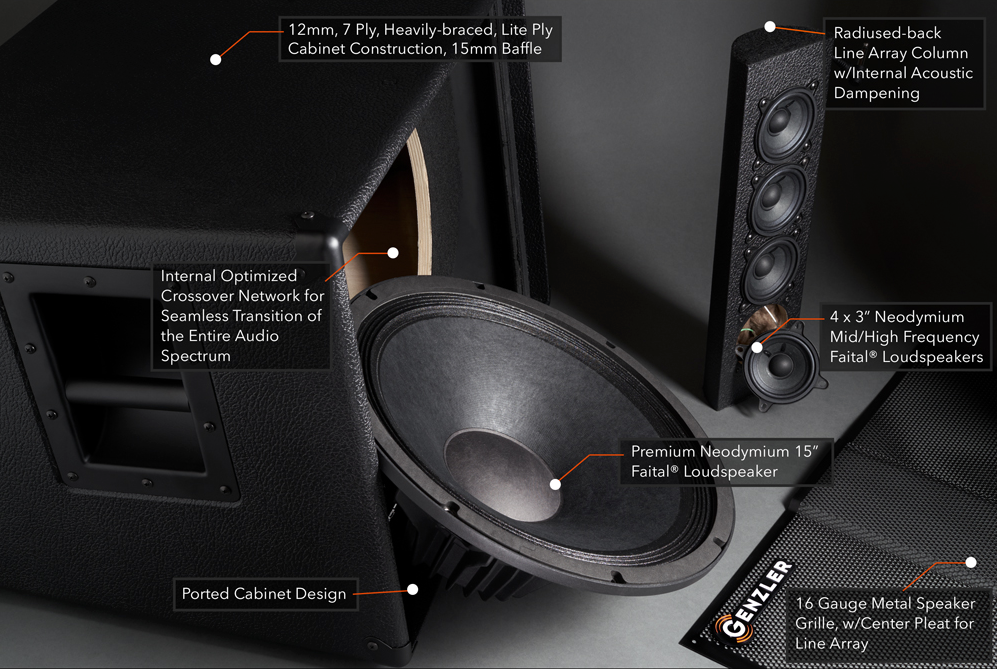 Where to buy:
An excellent choice when used as a single enclosure or in combination with additional BA straight or slant cabinets. This offers multiple options to the player to configure their BA15-3 SLT stack for the best coverage of the stage or performance venue.
The innovative Bass Array design blends the benefits of a 15" neodymium woofer in vented bass reflex design with the performance and pattern control of a 4 x 3" neodymium cone-driver line array element. The benefits of combining both loudspeaker platforms in an extremely compact speaker system are exponential for the player:
Full, deep, low-frequency response from the high efficiency 15" ported woofer.
Smooth, seamless, clear and articulate mid-range to high-frequency transition across the audio spectrum.
Broad horizontal dispersion far exceeding conventional woofer/tweeter combinations.
The new BA15-3 SLT model utilizes a 6-degree slanted baffle providing increased projection towards the player and the audience. This unique cabinet shape also further reduces internal standing waves, which translates into an even clearer tonal experience.
Mikes notes:
I played through 15s for many years before they went extinct. This cab harkens back to the big, beefy sound of the 15 cabs we knew in the 60s and 70s – without the beefy weight. The Genzler bass array design ads the clarity that old school single 15s were missing with the thump that only a 15 can provide. And as with all Genzler products, they are extremely well-built and beautiful. I like 'em!