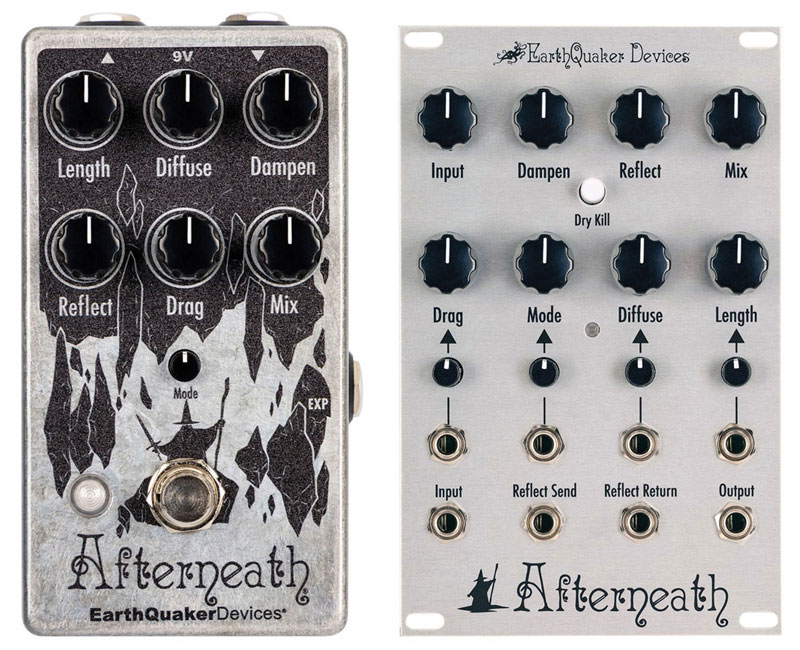 EarthQuaker Devices Retrospective Ep. 4 – Afterneath Enhanced Otherworldly Reverberator
MikesGig is supported by its audience. When you purchase through links on our site, we may earn an affiliate commission. Read the full disclosure HERE.
Special Limited Edition Afterneath v3 and Afterneath Eurorack Module now available
Way back in 2014, EarthQuaker Devices released the Afterneath Enhanced Otherworldly Reverberator, a pedal that became a game-changer for the Akron-based boutique pedal maker. The little pedal with the big, cavernous sound and a wizard in a cave emblazoned on it was an instant hit with musicians, producers, and anyone looking for an adventurous, versatile reverb. The Afterneath further burnished EQD's reputation as a maker of unique and inspiring pedals. Though EQD generally prefers to look steadfastly into the future, sometimes it's good to acknowledge the past.
What the video for the story of the AEOR creation
The new Afterneath Retrospective film takes viewers through the creation of the pedal, beginning with the "happy accident" EQD founder and lead designer Jamie Stillman discovered while messing around with the code that would eventually become the Afterneath algorithm. The film also highlights several longtime EQD employees who discuss their part in the Afterneath's success, including artist Matt Horak whose iconic "Wizard in a Cave" graphic is a favorite among EQD fans.
The film features testimonials from various players and other music makers who have made the Afterneath a permanent part of their pedal arsenal. Artists include guitarists Nels Cline (Wilco, The Nels Cline Singers), Robin Finck (Nine Inch Nails), and Yvette Young (Covet), veteran producers Dave Pensado and Joe Barresi, popular YouTuber Stefan Fast (The Pedal Zone), and vocalist Uno Lady a.k.a Christa Ebert and many more. Throughout the film, the illustrious artists discuss how the Afterneath sparked their creativity, and several demonstrate the versatility of the Afterneath and its Eurorack counterpart using guitars, the human voice, synthesizers, and even the harp.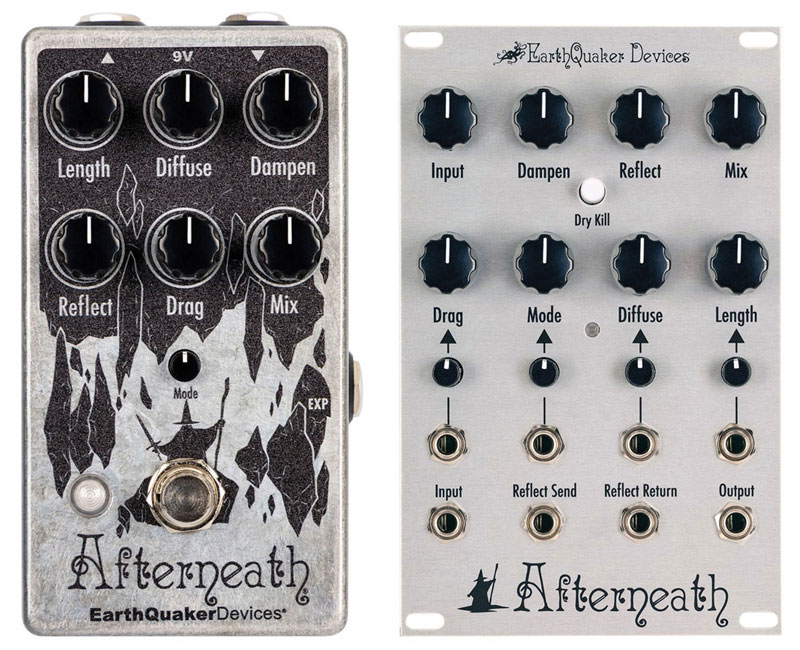 As part of the celebration, EQD is releasing a special limited edition colorway of both the Afterneath v3 and Afterneath Eurorack module featuring black print on a raw silver enclosure available at EarthQuaker Devices dealers worldwide.
Where to buy:
Take a fun, informative, and musical trip with EQD into the history of one of our most popular devices, the Afterneath.