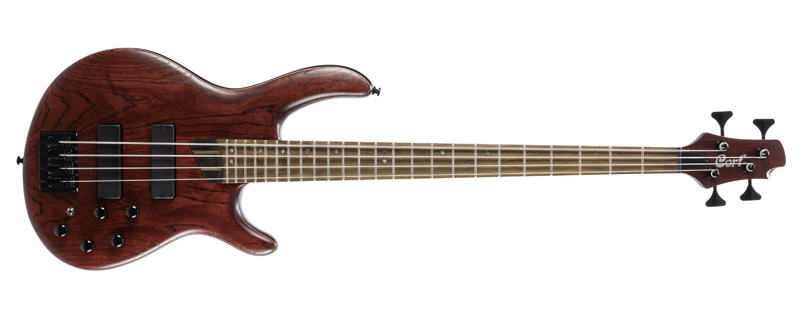 Cort Introduces Artisan B4 and B5 Element Bass Guitars with New Details
MikesGig is supported by its audience. When you purchase through links on our site, we may earn an affiliate commission. Read the full disclosure HERE.
Loaded with Bartolini MK-1 pickups and preamp, fashioned from mahogany, ash, panga panga, and walnut – the Cort Element series is an outstanding value
Cort Guitars unveils the new Artisan B4 and B5 Element bass guitars, representing only the best elements from the Artisan B-class. The revamped basses feature the newly added high-mass MetalCraft M4 and M5 bridges with a dual-string loading system that greatly enhances the resonance and tone transfer of the 4-string and 5-string models, respectively. Both models also feature a rounder mahogany body with a beautifully figured ash top, available in three color choices. The combination of the right elements with a high-quality build makes the Artisan B4 and B5 Element excellent choices for professionals and enthusiasts alike.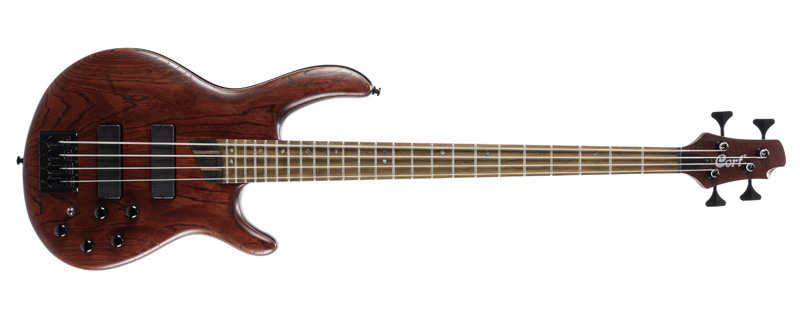 Cort's tonewood selection is an essential component of both the Artisan B4 and B5 Element. On each model, the ash top on mahogany body ensures an ideal balance of warm, yet full and punchy lows, and bright, clear and transparent highs. The ash's beautiful wood grains provide for a more natural aesthetic, especially in Open Pore Natural finish, as well as a bold statement in Open Pore Trans Black and Open Pore Burgundy Red. All three finishes are available for both models.
The Artisan B4 and B5 Element both have a bolt-on neck constructed of 5pcs panga panga and walnut, a combination that provides a tight, defined midrange that complements the bright, expansive tonal nature of the mahogany body. The pairing results in an ideally balanced sound that rounds out the bass spectrum on the 34-inch scale, as well as a visually intriguing striped design from the back. Function and beauty is similarly balanced in the roasted 24-fret maple fingerboard (15.75-inch radius), treated in an oxygen-free oven at a high temperature. This process stabilizes the wood for a big, bold tone and provides a desirable, golden-brown vintage look.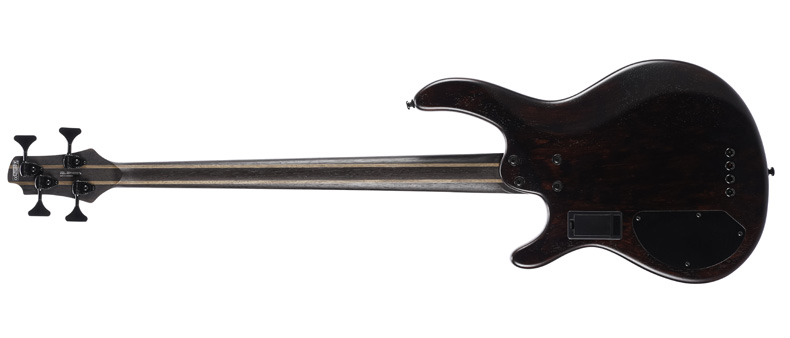 A standout of the Artisan B4 and B5 Element design is the newly applied solid, high-mass MetalCraft M bridge, which was developed with more focus on ease-of-use and greater tone transfer. Depending on the thickness of the strings, the dual-string loading system allows for loading either through the body or from the top for optimal string tension, resulting in enhanced sustain, improved playability, and focused sound. Deep individual slots hold the saddles rock-tight, preventing any unwanted movement and allowing string vibrations to properly transfer to the body. The MetalCraft M innovation allows for string spacing of 19 mm for the 4-string M4, and 18 mm for the 5-string M5.
To properly convey the essence of the Artisan B4 and B5 Element basses, Cort has selected Bartolini® MK-1 Pickups, which not only preserve the quality of the tonewoods, but also deliver their own trademark punchy, warm mids and transparent, brilliant highs. The Bartolini MK-1 Preamp provides a powerful, yet transparent boost along with a crisp high-end, and a switchable active/passive mode for a modern active sound or an organic traditional passive sound. The preamp transfers the natural liveliness of the bass through a flexible 3-band EQ for a variety of applications ranging from studio recordings to large concert halls.
To further enhance the performance of the Artisan B4 and B5 Element basses, Cort has selected Hipshot® Ultralite tuners as standard equipment for tuning accuracy and stability. Black hardware puts the finishing touch on a bass design that delivers new elements of style and sophistication.
Cort keeps the high-end appointments affordable at a street price of $599.99 USD for the 4-string Artisan B4 Element and $649.99 USD for the 5-string Artisan B5 Element.
Learn more and get a closer look at www.cortguitars.com.