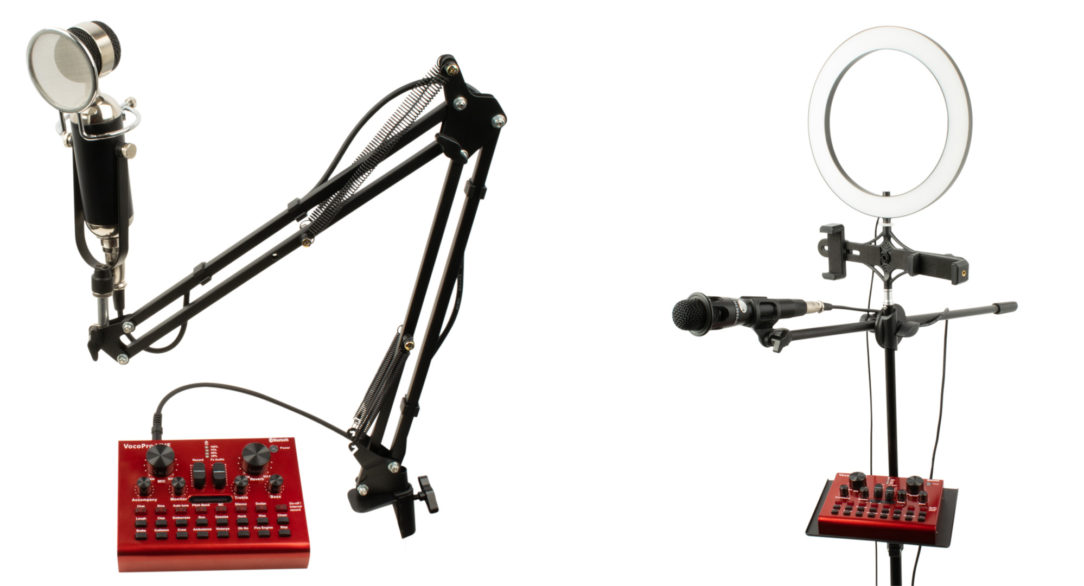 Content Creator USB Audio Interface and Accessory Packages Offered By VocoPro
MikesGig is supported by its audience. When you purchase through links on our site, we may earn an affiliate commission. Read the full disclosure HERE.
For podcasters and content creators of all kinds, audio leader VocoPro unveiled its new Streamer-Studio and Streamer-Live systems.
With this powerful content creator package from VocoPro, creators have everything they need to capture lasting performance, vlogs and podcasts at home or on the road. The heart of the Streamer package is the Streamer USB audio interface. Plug in your PC or smartphone with the included condenser mic to broadcast your content to the world.
The Streamer USB audio interface also has tons of features including Bluetooth wireless input, 16 on-board sound effects, both chat and singing mode with features like pitch correction, pitch bend and vocal eliminator for accompanying music tracks. This makes it one of the most flexible AND affordable audio interface packages on the market.
Features:
Bluetooth input to stream accompaniment tracks
16 sound effects
Chat/singing mode with pitch correction, pitch bend and reverb effects
Clean mic preamps with a 48V phantom powered input and a non-powered input for dynamic mic or instruments
Independent mic, reverb, FX, accompaniment and monitor level controls
Rechargeable audio interface via USB to eliminate need for power supply
Vocal eliminator to reduce vocals on accompaniment tracks
Pricing for VocoPro Streamer Systems
STREAMER-LIVE (includes USB audio interface, condenser mic, boom stand and LED ring light package)
Retail : $149.00 USD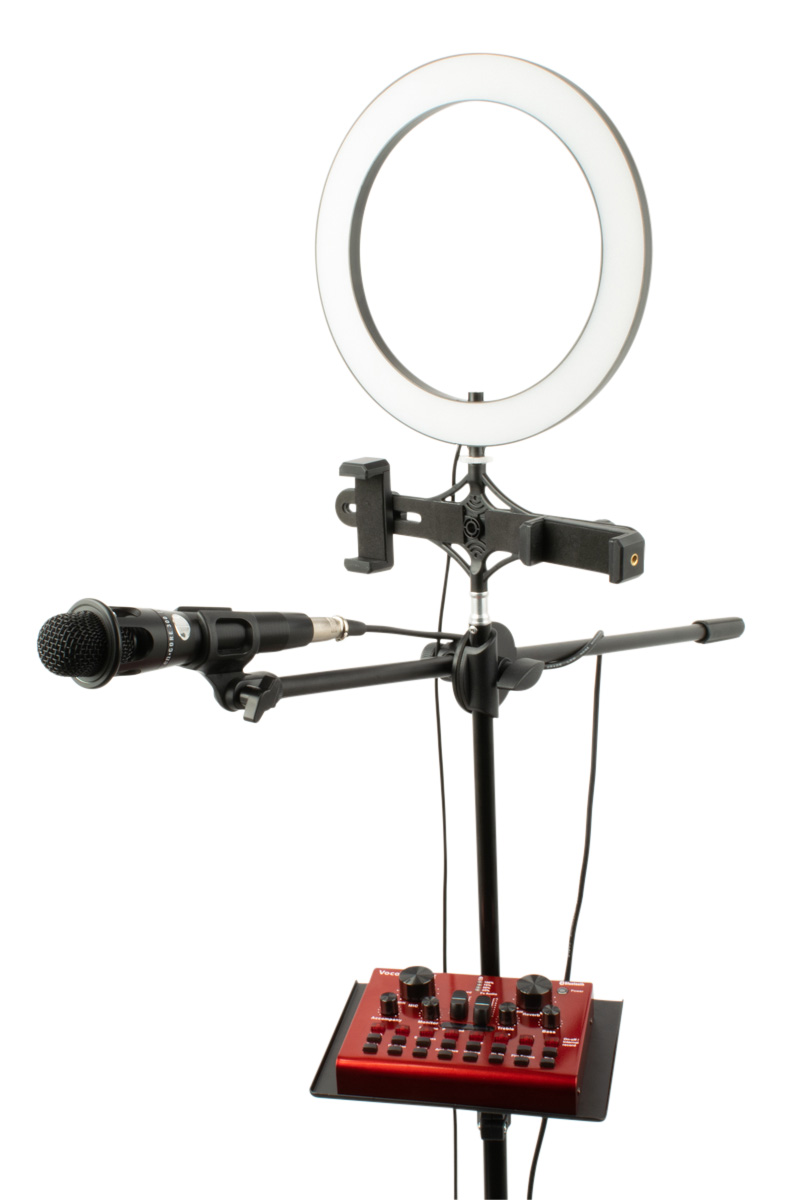 STREAMER-STUDIO (includes USB audio interface, studio condenser microphone and boom arm stand package)
Retail: $119.00 USD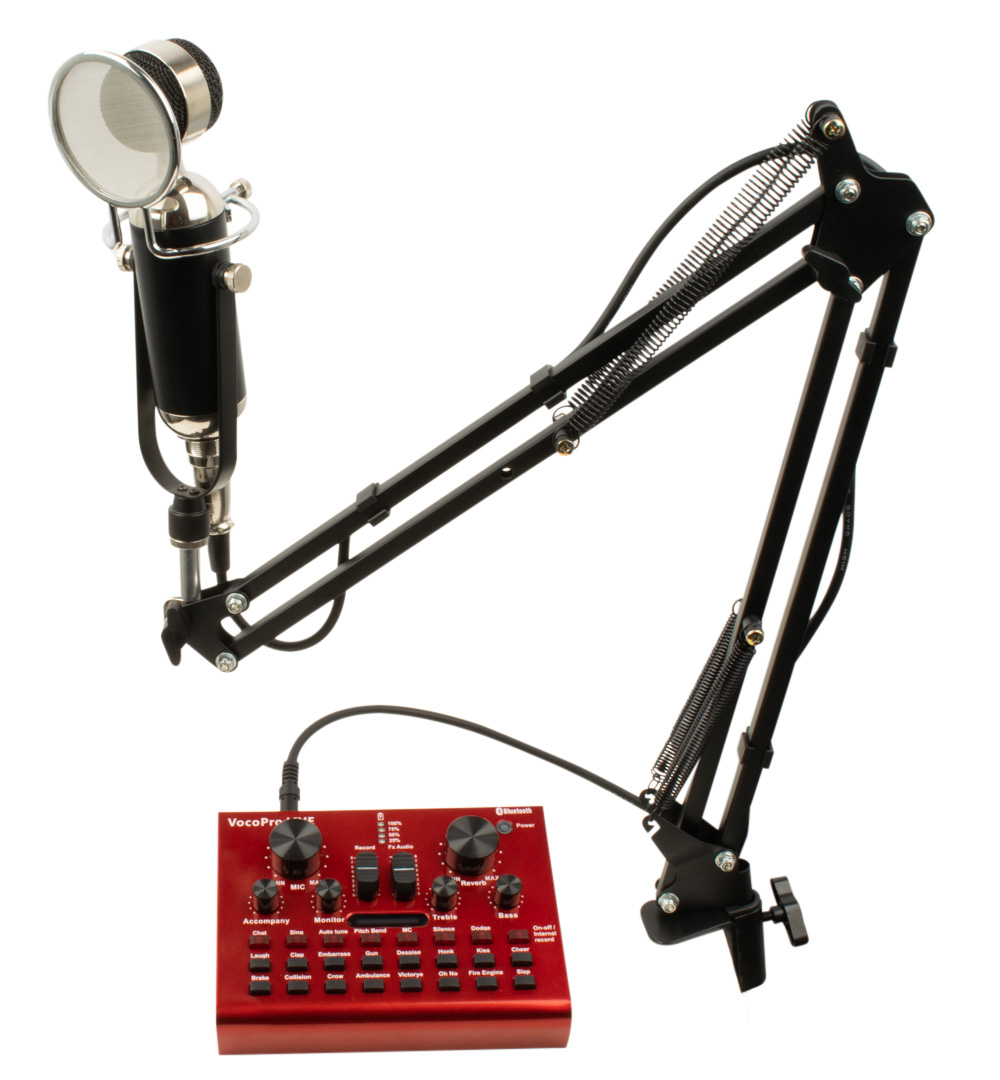 About VocoPro
VocoPro is a California-based professional audio company that was founded in 1991. For more than two decades, the VocoPro name has been synonymous with professional karaoke systems, and still holds the number one spot for high-end professional karaoke products. Providing the highest level of customer service in the industry, VocoPro understands that it takes more than a great product to keep a customer happy. A few of their many "world's first" designs include an all-in-one entertainment P.A. system, and a dual tray multi-format hard drive player. In addition to their many innovations, VocoPro's multi-channel wireless microphones systems reign as the top-sellers for most major music retailers. For more information about VocoPro, please visit www.vocopro.com.